Drums Along the Rockies-Boise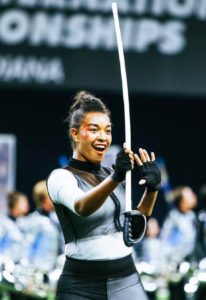 Drums Along The Rockies-Boise, Idaho's premier marching music event, is annually one of the best and most popular events of its kind in the world thrilling summer event for families across Idaho and the Mountain West region.
The Drum Corps International summer national tour will return to the Treasure Valley area on Wednesday, July 8th for the 2020 Boise edition of Drums Along the Rockies. One of the best line ups of of the decade is set to perform!

Get Group Tickets here:
---
Wednesday, July 8, 2020 
(Stadium box office opens at TBD, gates open at TBD)
Stadium location: TBD, Boise, ID
Click for Stadium Google map » (*Coming Soon*)
Click for Stadium website » (*Coming Soon*)
Stadium Bag Policy » (*Coming Soon*)
Performing Groups
(Listed in alphabetical order)
Academy – Tempe, AZ
Blue Knights – Denver, CO
Columbians – Tri-Cities, WA
Genesis – Austin, TX
Mandarins – Sacramento, CA
Santa Clara Vanguard – Santa Clara, CA
Seattle Cascades – Seattle, WA
*PLEASE NOTE: NO AUDIO OR VIDEO RECORDINGS. NO REFUNDS OR EXCHANGES.
---
Frequently Asked Questions
---
 Have a question? Email tickets@ascendperformingarts.org or call 888-306-DRUM.