Blue Knights Staff – Matt Gonzalez (Bass Drum Instructor)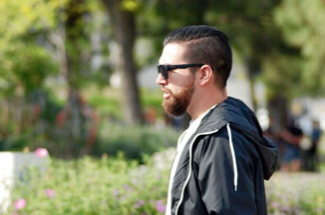 Matt Gonzalez resides in Southern California as an active educator and designer in the marching arts. He was first introduced to the marching activity by Mike Jackson at Chino High School in Chino, CA and eventually went on to march with award winning programs including The Academy Drum and Bugle Corps, POW Percussion, Pulse Percussion and aged out with The Blue Devils Drum and Bugle Corps in 2013 and RCC in 2014.
Matt has taught at numerous schools in the Southern California area including Chino High School, Chino Hills High School, Mission Viejo High School and currently at Etiwanda High School as a bass drum tech.
Matt has also been a designer and bass drum tech with Broken City Percussion since 2015. This will be Matt's fifth year on staff with the Blue Knights.