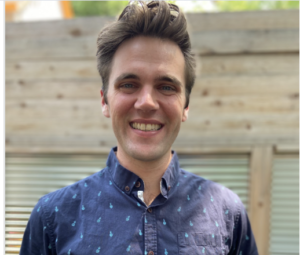 Nick Hansberry is currently the Director of Bands at Waconia High School in Waconia, MN. Nick is a proud graduate of the University of Wisconsin-Eau Claire where he earned his Bachelor of Music Education-Instrumental (2015) and is currently pursuing his Master of Music in Music Education at the University of St. Thomas in Saint Paul, MN. Upon graduation from UW-Eau Claire, Nick accepted the Associate Director of Bands position at La Crosse Central High School in La Crosse, WI from 2016-2019 and served as the director of the Philharmonic Orchestra of the La Crosse Area Youth Symphony Orchestra during this time. After this, Nick relocated to Colorado and served as the Director of Instrumental Music at Arvada West High School in Arvada, CO from 2019-2021.
A strong advocate for the marching arts, Nick has served on various marching band and drum corps staffs throughout the year most recently on the visual staff of the Music City Drum and Bugle corps based out of Nashville, TN. In addition to his teaching of marching bands, Nick has also served as an adjudicator, designer, and consultant throughout Wisconsin and the Twin Cities area.
Nick is very excited to return to Colorado and be a part of the amazing team assembled at Ascend Performing Arts and the Blue Knights Drum and Bugle Corps.