Support Ascend Performing Arts on 2018 Colorado Gives Day

DENVER, CO – Ascend Performing Arts invites you to support our efforts to further the education and growth of young people by donating to us on Colorado Gives Day, December 4, 2018.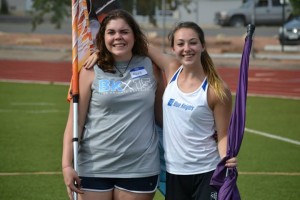 Colorado Gives Day is an annual statewide movement to celebrate and increase philanthropy in Colorado through online giving. Community First Foundation and FirstBank are partnering to present Colorado Gives Day. Donations are accepted through www.ColoradoGives.org/BlueKnights.
As a participating nonprofit on ColoradoGives.org, Ascend Performing Arts programs, the Blue Knights Drum and Bugle Corps, Blue Knights World Percussion Ensemble, and Blue Knights Winds will benefit from this initiative in many ways.
"The donations we receive on Colorado Gives Day will help us do more to expand the organization's skills to further the education and growth of young people through participation in high-caliber performing arts programs that promote teamwork and discipline, develop leadership skills, and enhance self-esteem," said Mark Arnold, Executive Director of Ascend Performing Arts. "Our goal is to raise over $55,000 this year, which is a big part of our annual operating budget. We also want to get our share of the $1 Million Incentive Fund."
Last year, support of Ascend Performing Arts helped make the following possible…
The Blue Knights Drum and Bugle Corps finished 9th in the world.
The Blue Knights Percussion Ensemble placed 2nd in World Class at the Rocky Mountain Percussion Association State Championship and competed at the WGI World Championships in Dayton, Ohio.
Ascend Performing Arts launched a new ensemble, the Blue Knights Winds, to compete in offering more performing opportunities.
Nearly 2,400 students participated in our Friendship Cup Marching Band Competitions.
Over 2,000 students participated in our BKXperience music educational clinics.
Our members performed in front of over 300,000 fans and millions more internationally via TV and live video streaming events.
Ascend Events–Drums Along the Rockies and Corps Encore–successfully hosted over 13,000 in attendance.
$1 Million Incentive Fund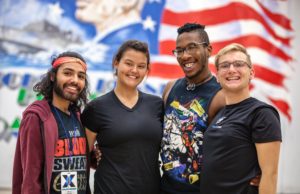 Thanks to Community First Foundation and First Bank, Colorado Gives Day, features a $1 Million Incentive Fund, one of the largest gives-day incentive funds in the country. Every nonprofit receiving a donation on Colorado Gives Day receives a portion of the incentive fund, which increases the value of every dollar donated. For example, if Ascend Performing Arts receives 10 percent of the total donations made on Colorado Gives Day, Ascend Performing Arts also receives 10 percent of the $1 Million Incentive Fund.
"Thanks to generous Coloradans and hardworking nonprofits, we've seen the impact of Colorado Gives Day build dramatically over the last four years in every way," said Marla J. Williams, president and CEO of Community First Foundation. "Not only the dollars raised, but the number of nonprofits and donors contributing to the success of the day has also grown tremendously. We look forward to continuing the momentum this year."
Schedule your donation
Make your donation go farther this year and schedule a donation to Ascend Performing Arts through our page on ColoradoGives.org. By scheduling your donation to arrive on December 4th, you will be taking part in Colorado Gives Day, which entitles Ascend Performing Arts to receive 100% of your tax-deductible donation, plus a portion of the $1 Million FirstBank Incentive Fund.
Your support helps elevate life performance of thousands of youth in our Blue Knights ensembles, our BKXperience music education clinics and at our Ascend Events such as Drums Along the Rockies, Corps Encore and the Friendship Cup Scholastic Marching Competition.
Schedule your donation for Colorado Gives Day now by clicking the button!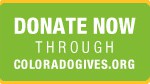 » Watch this how-to video that explains how to donate on coloradogives.org.
» Read the Frequently Asked Questions on Colorado Gives Day.
---