Support the Percussion Ensemble During Colorado Gives Day

DENVER, CO – Today is the 5th annual Colorado Gives Day. Colorado Gives Day has become the most significant day of the year in the fundraising cycle of Ascend Performing Arts, home of the Blue Knights Percussion Ensemble.
$1 million in incentive funding and the reduction of all banking fees by the Community First Foundation and First Bank make this the most beneficial time of the year to get the most out of your charitable giving. This online initiative encourages you to give wherever you live!
This year we've made it easier to donate directly to the Blue Knights Percussion Ensemble.  By clicking here, you can be sure that your donation will directly impact the ensemble.
 We are asking you to once again join us in making our programs exceptional for the young people who come to Ascend. It is so easy to do. You can make a one-time donation, or sign up for a recurring donation of $10 or more a month, and become a member of our 
Ascend Insider Access
 program!  You will receive behind the scenes info that's not available to the general public on ALL Ascend programs.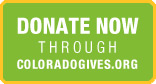 On behalf of those who will benefit from your donation, we thank you for your generosity on this special day of giving.
Sincerely,
Mark Arnold, Executive Director
Ascend Performing Arts
---
What is BKPE?  Watch this: