Tommy Keenum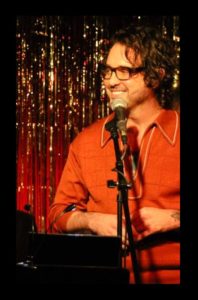 Tommy Keenum is a Program Consultant for the Blue Knights Drum & Bugle Corps. He helps coordinate their visual and musical presentation and is also responsible for uniform, costume, flag design and production in partnership with The Band Hall.
Tommy graduated from the University of Texas at Arlington where he received his BA in music. He was drum major of the marching band and an all-state saxophonist in high school. He was in the rifle line of the 1983 Sky Ryders as well as Odyssey winter guard in 1983 and 1984.
Tommy is also an accomplished singer/songwriter/multi-instrumentalist who splits his time between heading the design department at The Band Hall and performing across the country as a solo artist and side man for many top acts. His songs have been recorded by numerous artists including a grammy award nominee and he is a past winner of the Billboard International Songwriting Competition.
In his thirty plus years in the pageantry arts Tommy helped design beloved shows for numerous groups including The Sky Ryders, The Cadets, Santa Clara Vanguard, Phantom Regiment, Carolina Crown, and currently the Blue Knights. He helped create shows for numerous winter programs including Odyssey, Final Analysis, Forte, Blue Devils, Crestview HS, Chimeras, Pride of Cincinnati, Carmel HS, Center Grove HS, Music City Mystique, and Aimachi color guard and percussion. He lives in Nashville Tennessee.