Athletic Trainer Intern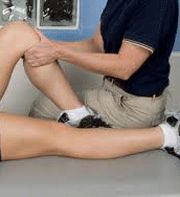 The Athletic Training Intern will be the working closely with the licensed Athletic Trainer for the Blue Knights Drum & Bugle Corps. They will work with the staff to help prevent, diagnose, and treat injuries of our performers. Working with the drum corps as an intern is a fast paced job, requiring high energy with diverse tasks being performed each day.
Requirements
∴ 18 years or older.
∴ Valid drivers license with good driving record.
∴ Ability to lift at least 50 lbs.
∴ Own your own laptop with knowledge of Microsoft office suite.
∴ Available for entire summer May 22 – August 8.
∴ Preferred experience/knowledge of drum corps, marching band or indoor activity is helpful.
∴ Actively enrolled in an Athletic Training Program
∴ CPR/First Aid certified
Responsibilities
∴ Assist athletic trainer during training camps, all-days training and national tour.
∴ Assist with injury recognition, rehabilitative care, providing first responder care and general medical management of the performer athlete.
Questions: employment@ascendperformingarts.org