Development Intern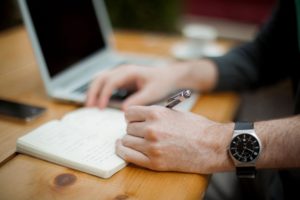 The Development Intern assists the Director of Development with creating, developing, and implementing marketing materials and mailings. They also assist (as necessary) with the implementation of new fundraising strategies. Experience with Microsoft Office applications, web and social media. This position also assists with the development of a comprehensive communications strategy and follow through including print, digital, social media channels, and website management.
Location
Internships are located at the Ascend Performing Arts office (and special event locations):
Ascend Performing Arts
3538 Peoria St
Suite 500
Aurora, CO 80100
Experience:
∴ Looking for individual with Development or fund raising knowledge or willing to learn.
∴ Have Bachelor's Degree in an arts-related field, nonprofit management or fundraising.
∴ Be experienced in Microsoft Windows, Outlook, Word, Excel, PowerPoint, donor data base systems such as Network For Good, Colorado Gives, and business and nonprofit email platforms such as Constant Contact, etc.
∴ Be an efficient and organized manager of time and myriad details.
∴ Prefer Blue Knights Alumnus or a candidate who is familiar with drum corps or percussion ensemble may be able to do the job. College student needing part-time job which can grow to full time job.
Responsibilities
∴ Communication skills needed to communicate about:
∴ Ascend's mission
∴ Ascend's vision
∴ Ascend's programs and future programs
∴ Assist development director in retaining current donors:
∴ Personal phone call with follow up e-mail "Thank you"
∴ Will communicate with donors to get specific information and to thank for donations.
∴ Written skills: Will write short thank you notes.
∴ Computer Skills:
∴ Familiar with Access, Word, Excel, Power Point and Salesforce
∴ May assist Development Director with Power Point Presentations
∴ Will work with Alumni Coordinator
Compensation