Office Administrative Intern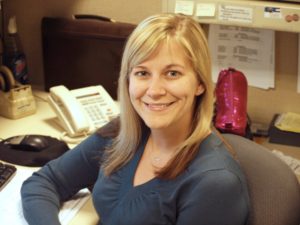 Ascend Performing Arts is looking for a motivated, energetic person to provide general data entry and office support in our Denver home office! Depending upon applicant, flexible office hours may be considered.
The ideal candidate should be energetic with great communication skills. Comfortable with computers (experience with Microsoft Office, Google Docs and QuickBooks). An affinity with music and education a plus. The above job duties represent a small sampling of what you may be asked to do on any given day.
Responsibility
– Online database entry and upkeep
– General office support as needed (organizing, filing, etc)
– Provide customer service phone support
– Greet visitors to the office
– Other duties as assigned
Requirements
– Able to work independently
– Self-motivated
– Able to manage multiple projects simultaneously
– Ability to lift at least 25 lbs.
– Organized, detailed oriented, and a team player
– Have a positive approach to customer service
– Be knowledgeable of the performing arts and Ascend Performing Arts mission
Location
Internships are located primarily at special event locations in the greater Denver-metro area and at the Ascend Performing Arts office on occasion:
Ascend Performing Arts
3538 Peoria St,
Suite 500 Aurora, CO 80010
Compensation
This unpaid internship can provide college credit, portfolio-building experience, a flexible schedule and valuable experience in the non-profit and performing arts world.
Contact
For questions about this internship, please contact employment@ascendperformingarts.org.