What is the BKXperience-Perform! Clinic?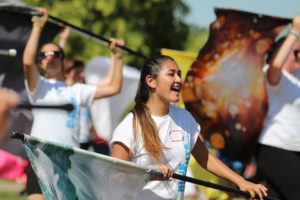 Ascend Performing Arts will present a marching band clinic entitled BKXperience-Perform! as part of its Ascend Education program. This clinic will be held at Stewart Stadium on the day of Corps Encore show at Weber State University from 9:00am to 5:00pm. 
Students will learn performance techniques from the world class Blue Knights staff!