Volunteer for the Blue Knights this Summer!

DENVER, CO – We could not exist without the tireless effort of our many volunteers–people just like you! Team up with other friends, fans, and alumni to help support the Blue Knights Drum & Bugle Corps, Blue Knights Percussion Ensemble, and other Ascend Performing Arts programs and events. Volunteering will give you the opportunity to be a close observer of the development of a championship team.  Learn more about volunteering here.
---
Pre-Tour Help Needed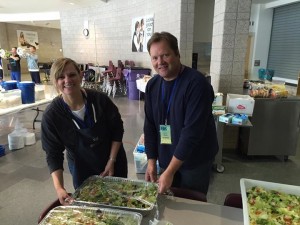 And it's about to get real!  Everyone in the Denver area is encouraged to look at their schedule and sign-up to help feed and transport the Blue Knights Drum & Bugle Corps. We will be in the Denver area for 28 days starting on May 17th for about 10 days at the  Denver Coliseum. Our head chef Doug needs as much help as possible to make sure everyone (over 150) is fed 3 to 4 times a day, on time and with plenty to eat.  We want that for them right?

Please look at your schedule and sign-up at this link to volunteer. http://bit.ly/BKDBCPretour
If you can only commit to part of a shift that's listed, that's fine.  Just mention that in your comments during the sign-up process.
Tour positions are also needed so please consider coming with us for a week.  A bit of info on that is below, but more will be posted soon.
---
Tour Help
If you would like to travel with us on tour this summer, please contact Keith at Volunteer@ AscendPerformingArts.org. It's best if you can commit to a period of about a week (or more).  See our tour manual below.  Don't make travel arrangements until your spot and time-frame has been confirmed by us. First half of tour is June 12 to July 11. Second half if July 12 to August 8th.
Drivers
Need to fill one RV driver slot for first half of tour and two slots for second half.
Need to fill two passenger van driver slots for all of tour.
Drivers need to be 21 or over.
Cook Staff
Need to fill 3 positions on the food trailer for all of tour.
Need to fill one head cook position for the week between Denver and San Antonio.
Merchandise Sales
We need to fill one volunteer slot for first half of tour.
Interested in being a BK Marketplace Intern? Our BK Marketplace Intern will actively be involved in the daily sales/inventory control of promotional products or brand wear for the Blue Knights Drum & Bugle Corps throughout the summer touring season. This would also include creative assistance with apparel design and display prior to the national tour while reporting to the Blue Knights Merchandising Manager. The position requires a highly motivated individual who looks to develop their merchandising skills in working with a world-class performing arts program. Working with the organization as an intern is a fast paced job, requiring high energy with diverse tasks being performed each day. Apply here!
Local Help
If you can only help for a day when we are in your area or if you are visiting us on the road, we would also love to have your help.  You will be able to give our tour staff a short but appreciated break.
TOUR MANUAL – Please Read
Here is our tour manual which will give you full disclosure what to expect and what we expect.  DOWNLOAD HERE.
---
Memorial Day Picnic
We will be hosting our annual potluck event at Northside Park (a couple miles north of the Denver Coliseum) on May 25, 2015 where we join together to relax and socialize among friends and family. The drum corps will entertain attendees with a performance of the show. We need everyone to bring food to share (and don't forget serving utensils). The drum corps will provide plate, cups, utensils, and drinks. Bring a lounge chair to sit back and take it all in. Official hours are 11am – 2pm but feel free to come earlier and stay later.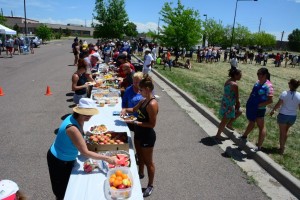 NOTE: The potluck is feeding the drum corps too, as food service volunteers have the meal off, so please bring plenty of servings.
Memorial Day Picnic RSVP
Please indicate how many people are in your group and how many servings you will bring.  There are sign ups for main dishes, side dishes, and desserts. You do not have to sign up for more that one category. Click here to RSVP!
Also, if you are able to help us set up for the event, make drinks using our supplies, or tear down afterwards,  Click here to sign-up to to provide logistical support!.
Thank you and we look forward to seeing you there!
Thanks,
Keith Huffman
Ascend Performing Arts
Volunteer Coordinator
Volunteer@ AscendPerformingArts.org