2017 Colorado Gives Day Success for Ascend Performing Arts

DENVER, CO – The 2017 Colorado Gives Day was a tremendous success thanks to the generous support of the "BK Nation"! We are pleased to report we made a good start in reaching our overall fundraising goals for the 2017-2018 fiscal year. 
Colorado Gives Day has become the most significant day of the year in the fundraising cycle of Ascend Performing Arts due to the extra incentives involved in the event. It is an annual statewide movement to celebrate and increase philanthropy in Colorado through online giving for the sixth consecutive year. As a participating nonprofit on ColoradoGives.org, Ascend Performing Arts programs, the Blue Knights Drum and Bugle Corps and the Blue Knights World Percussion Ensemble, will benefit from this initiative in many ways.
This year we started our campaign on #GivingTuesday with Facebook Campaigns hosted by GM Kuzma, Alex Factor and Mark Arnold. This was an opportunity to raise funds with the potential to get it matched and during this 24-hour period, all fees were waived by Facebook. We raised $5,323 with a $1,000 match by Bill and Melinda Gates! We thank those of you who supported Ascend in the Colorado Gives Day Campaign raising almost $28,000. As a group we raised over $33,000!
Accomplishing this is not possible without support from you…alumni, parents (past and current), volunteers (with and without kids involved) and our fans. Thank you! Together, we make a difference in the lives of all of the young people we serve.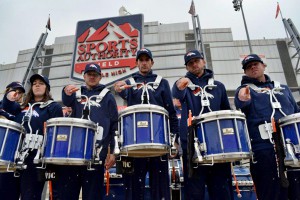 Community First Foundation and First Bank teamed up to put up a $1 Million Incentive Fund–one of the largest giving-day incentive funds in the country.  Every nonprofit receiving a donation on Colorado Gives Day will receive a portion of the incentive fund, which increases the value of every dollar donated.
This incredible outcome was possible because of those who supported both the Blue Knights Drum & Bugle Corps and the Blue Knights Percussion Ensemble.
A thank you to the Ascend Performing Arts Corporate Board of Directors and many different supporters whose generosity helped–from young and seasoned alumni, family and  supporters–who all  played a pivotal role in helping ensure that this year will be a moment in Ascend history that will define the programs for years to come.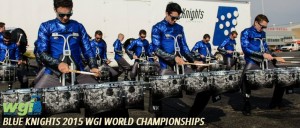 The Ascend "Donor Honor Roll" (below) includes not only alumni, but parents, fans and supporters of the Ascend Programs–-a diverse group of people whose common ground is the wish to see programs like ours not only survive in the years to come, but thrive.
Without the support of our Friends, Ascend Performing Arts would not be able to provide life experiences to transform the members of the Blue Knights Drum & Bugle Corps and the Blue Knights Percussion Ensemble into contributing citizens of the future.
Whether you donated $10 or $10,000, please know that we are very grateful for your support. The Ascend Programs would not continue to exist without the help of people like you. Thank you again for your generosity to ensure programs like the Blue Knights Drum & Bugle Corps and the Blue Knights World Percussion Ensemble continue to be available for young men and women across the country and around the world.
Thank you for helping elevate life performance!
---
---