Drums Along The Rockies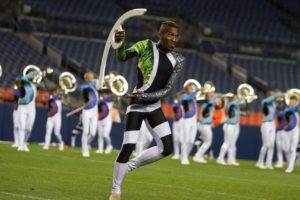 Drums Along The Rockies, Colorado's premier marching music event, is annually one of the best and most popular events of its kind in the world. Held for years at Mile High Stadium, and now at beautiful Sports Authority Field at Mile High, Drums Along The Rockies has become a Denver institution and a thrilling summer event for families across Colorado and the Rocky Mountain region.
Exclusive inventory for our Blue Knights Fans and special customers on sale now: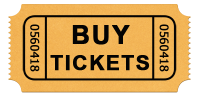 Tickets are also available at Ticketmaster.com. 
Get Group Tickets here: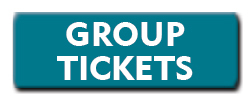 ---
July 13, 2019 – 6:30 PM
(Stadium box office opens at noon, gates open at 5:00pm)
Broncos Stadium at Mile High
1701 Bryant Street
Denver, Colorado 80204
Click for Stadium Google map »
Click for Stadium website »
Seating Map:
Performing Groups
(Listed in alphabetical order)
The Battalion – Salt Lake City, UT 
Blue Devils – Concord, CA
Blue Knights – Denver, CO
The Cadets – Allentown, PA
Crossmen – San Antonio, TX
Columbians – Tri-Cities, WA
Genesis – Austin, TX
Pacific Crest – Diamond Bar, CA
Seattle Cascades – Seattle, WA 
Troopers – Casper, WY 
Schedule (Tentative)
9:00am – BKXperience-Perform! Clinic for band students of all skill levels (register here!)
12:00pm – Ticket office open at stadium
4:00pm – Warm-up Zone open to the public
5:00pm – Stadium gates open and jam session by Broncos Stampede & Broncos Brass at Warm-up Zone
6:30pm – Opening Ceremonies featuring the Broncos Brass & BKXperience Clinic Band
10:00pm – Scores announced
---
Click to download show poster here: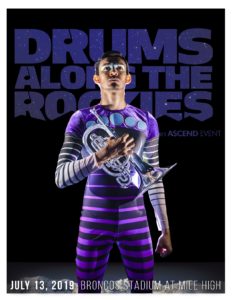 ---
PLEASE NOTE: PLEASE NOTE: Due to Broncos Stadium at Mile High's arrangement with Ticketmaster, we had to make changes to the ticketing process for Drums Along the Rockies. 
So what do these changes mean for you the customer?
Although most tickets will be sold directly through Ticketmaster, we have been able to secure prime seating blocks for our special fans, donors, family, alumni and band group purchasers. To purchase your prime tickets directly from the Drums Along the Rockies office (also the "Ascend" office), call direct at (303) 777-1937or fill out the ticket order form on the website and we will give you a call to fill your order. This will enable us to assure you get the very best tickets at the very best price.
We appreciate your continued support of Drums Along the Rockies and the amazing young people who perform their hearts out for you. Our intention is to do everything we can to assure you get the very best customer service AND tickets for our 2018 version of Drums Along the Rockies!
---
Frequently Asked Questions
---
 Have a question? Email tickets@ascendperformingarts.org or call 888-306-DRUM.