Blue Knights Percussion Ensemble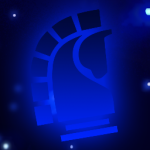 For two decades the Blue Knights Percussion Ensembles have proven to be among the most innovative and successful groups in the indoor percussion activity. With four WGI World Percussion Championships to their credit, the Blue Knights Percussion Ensembles have solidified themselves as a perennial favorite of both the fans and the judges, wowing audiences with amazing music and spectacular visual programs.
Combining music, marching, and elements of theater, competitive indoor percussion ensembles compete regionally throughout the winter and spring, prior to attending the World Championships in April. The indoor percussion activity has experienced exponential growth since the early 1990s, and the number of ensembles increases every year. The Blue Knights are the longest continually operating Independent Class percussion ensemble in the world, established in 1993.
---
2019 Auditions
Thank you for your interest in Blue Knights Percussion Ensemble!  We are honored that you are considering auditioning with us as we embark into the 2019 Winter Guard International and Rocky Mountain Percussion Association season.

The Blue Knights Percussion EnsembleBKXperience-Auditions! registration is now OPEN.


---
Want More Info?
While the Blue Knights audition experience camp registration is now open, we are interested in learning more about you. Click on the Interest Form button below to be notified of upcoming opportunities with the Blue Knights!

---
About Winter Guard International (WGI)
WGI Sport of the Arts is the world's premier organization producing indoor color guard and percussion ensemble competitions.  As a non-profit youth organization, WGI serves as the leading governing body of the winter guard and indoor percussion activities. It is called the Sport of the Arts because it brings music to life through performance in a competitive format. Now entering its 38th year in 2015, the sport continues to evolve and grow.  There were more than 36,000 participants at the regional level, and more than 12,000 participants at the Sport of the Arts World Championships this past April.
Indoor Percussion
An indoor percussion ensemble or indoor drumline consists of the marching percussion (also called battery) and front ensemble (also called pit) sections of a marching band or drum corps. Indoor percussion marries elements of music performance, marching, and theater; thus, the activity is often referred to as percussion theater. Although most indoor percussion ensembles are affiliated with high schools, there are also many independent groups that draw participants from a large area.