Donate
Ad-Hoc Requests
From time to time our programs have needs for donations of food, supplies, services, and equipment. We will post requests for these needs as they present themselves on this website and via social media.
Used items are fine, but we would like them to work. Keep your ears open for neighbors, family, and coworkers that may have some of these items.  Email Keith if you think you can help us with any of these.  Thanks!  Volunteer@AscendPerformingArts.org
---
Become an Ascend Sustaining Donor
As an Ascend Sustaining Member, your financial support, given monthly can sustain Ascend Performing Arts' mission of "Elevating Life Performance".  Ascend Sustaining Memberships continue without having to renew and you may change or stop your membership at any time.
Reasons to consider joining as an Ascend Sustaining Member:
Convenience. Your annual support of Ascend Performing Arts continues monthly without having to renew.
Easier on your budget. Contribute a set amount each month rather than a one-time gift.
Designate the support of your program (nonprofit's discretion, Blue Knights Drum corps, Blue Knights Percussion Ensemble, Blue Knights Winds) in the special instruction section when you make your donation.
Your membership is always active, month after month, year after year.
You establish that you value Ascend Performing Arts as an important community resource for Colorado.

You may change or stop your membership at any time by contacting Sustaining Member Services at (303) 777-1937 or development@ascendperformingarts.org.
---
Colorado Gives helps Ascend Performing Arts
Ascend Performing Arts was vetted and awarded a year to year grant by Community First Foundation to utilize ColoradoGives.org, a year round online giving website. ColoradoGives.org encourages charitable giving by providing comprehensive, objective and up to date information about 1,700 non-profits and provides an easy way to support Ascend Performing Arts. Click the button below to make a donation!
---
Friends of Blue Knights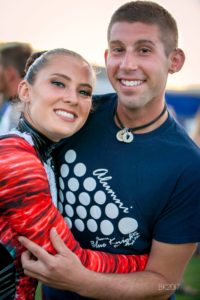 The Friends of Blue Knights program was originally established in 1998 to specifically help offset costs related to general operating for the activities of all the Ascend Ensembles.
Friends of Blue Knights is a means to direct your donation to the Blue Knights brand which includes Blue Knights Drum & Bugle Corps, Blue Knights Percussion Ensemble, or Blue Knights Winds.
Or send a check to:

Friends of Blue Knights
3538 Peoria Street
Suite 500
Aurora,CO 80010
NOTE: Designate "Friends of Blue Knights" and indicate the Blue Knights Ensemble in the special instructions section when you make your donation.
---
Round-Up Your Change with Cheerful (formerly Bstow) to Ascend Performing Arts
You can round-up your change on credit and debit purchases to go to Ascend Performing Arts by setting up an account with Bstow! Click HERE to set it up.
Login and Choose a Charity: Search for "Ascend Performing Arts" in the list of available charities.

Link Your Bank: 

Connect the accounts and cards you use to make everyday purchases.

Donate Your Change: 

Use your credit or debit card anywhere. Cheerful round-ups your purchases to the nearest dollar and gives the change to Ascend Performing Arts and the Blue Knights.
---
United Way supports Blue Knights
The Blue Knights are eligible to receive funding from the United Way! If your company takes part in the United Way campaign, the Blue Knights will benefit by your naming the Blue Knights as the designated recipient of your donation. To do this, simply turn the card over, check the appropriate box, and write in:
The Blue Knights
3538 Peoria Street
Suite 500
Aurora, CO 80010
NOTE: To ensure proper credit, write the word "Optional" on the front of the pledge card.
---
Donate Your Car: Proceeds go to Blue Knights
The Blue Knights can accept donations of automobiles, trucks, motorcycles, boats and recreational vehicles through Cars for Charity. Vehicles must have a clear title to be processed. Free towing is available – running or not. You receive free title services and a receipt for your tax-deductible gift. Click HERE to learn more about how you can donate your vehicle.
---
Shop for Ascend Performing Arts at King Soopers
King Soopers is changing the way it will allow Ascend Performing Arts to earn a percentage of your grocery purchases!
In order to facilitate this change, Ascend has officially enrolled in Kroeger's Community Rewards Program.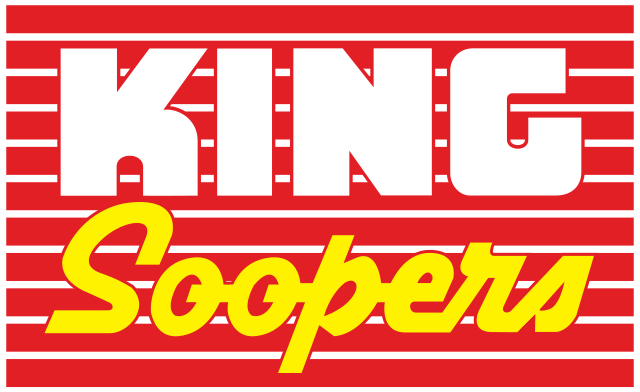 We ask you to please complete the following steps by visiting the appropriate link:
For King Soopers Stores – go to http://www.kingsoopers.com
For City Market Stores – go to http://www.citymarket.com
· Click on Savings and Reward (top menu bar)
· Pull down menu: King Soopers Community Rewards
· Enroll now (If you already are a Rewards Member, sign in)
· Search for Ascend Performing Arts Inc or DW442.
· Then click Enroll.
New users will need to create an account which requires some basic information, a valid email address and a rewards card.
Please note, in order to participate, you must have a registered King Soopers or City Market rewards card account to link to your organization.
*If you do not yet have a King Soopers or City Market rewards card,  they are available at the customer service desk at any King Soopers or City Market
REMEMBER, purchases will not count for Ascend until after you register your rewards card.  All King Soopers Community Rewards participants must swipe  a registered King Soopers or City Market rewards card or use your alternate ID ( phone number that is related to their registered King Soopers or City Market rewards card) when shopping for each purchase to count.
Please contact development@ascendperformingarts.org if you have questions.
---
Search the Internet with GoodSearch or Shop with GoodShop to benefit Ascend Performing Arts
GoodSearch is an internet search engine with a unique social mission which involves generously giving back to the Blue Knights with every web search.  All you have to do is select "Drum and Bugle – Blue Knights".  Click HERE to help Blue Knights and save as your browser home page.
If you believe in promoting teamwork, personal growth and education for our youth, then we have a perfect program for you!  Once you sign-up and use the Goodshop shopping portal when buying goods and services at your favorite retail sites, Goodshop will donate to Ascend Performing Arts up to 20% of what you spend online. Your shopping habits don't need to change to raise funds – for free – for our organization.  Whether you're buying fruit baskets from Harry & David, mounted wall art from Shutterfly or a diamond ankle bracelet from Zales you can save money using Goodshop coupons while raising funds for Ascend Performing Arts!
---
Shop Online with Amazon Smile for Ascend Performing Arts
AmazonSmile is a simple and automatic way for you to support our organization every time you shop at Amazon, at no cost to you. When you shop at smile.amazon.com, you'll find the exact same low prices, vast selection and convenient shopping experience as Amazon.com, with the added bonus that Amazon will donate a 0.5% of your purchase price to us. Click the button below or point your web browse to smile.amazon.com and add Ascend Performing Arts as you charity of choice.
Or click on the graphic below to set-up a plug-in that automatically takes you to Smile.Amazon.com each time you go shopping online:
---
Shop Online for Ascend Performing Arts with iGive
iGive.com is an on-line shopping mall. When you shop at iGive.com, up to 15% of your purchase price will be donated to the charitable cause of your choice.  Just by registering as an iGive member, and designating the Blue Knights as your cause, the Blue Knights will earn money every time you visit iGive.com, whether you buy or not.  The more you buy at iGive.com, the more money you raise for the Blue Knights!  iGive.com provides categorized shopping in areas such as books & magazines, computers, fashion, kid & teen, music & video, toys & games, pets, automotive, and many more.
To begin earning money for the Blue Knights, visit iGive.com and click on the 'join now' button.  Any information you provide during registration is kept strictly confidential, and will never be released or sold.  Be sure to read the privacy statement.  Choose the Blue Knights as your "cause", and the corps will earn money every time you visit iGive.com, and even more when you make a purchase.  Make your first purchase within 45 days, and iGive.com will donate an additional $10 to the Blue Knights.
Click HERE now and start raising money for the Blue Knights today!

---
Giving Assistant helps Ascend Performing Arts
With Giving Assistant, your purchases at 1,800+ popular online retailers have the power to support our mission by helping us go further, and do more. It's free! When you earn cash back using their platform, you can also choose to donate a percentage of those earnings to Ascend Performing Arts. It's like changing the world with every purchase. Make your first donation using Giving Assistant today, and get first dibs on deals like JCPenny Coupons, in addition to cash back donations at places like eBay and Best Buy! Click here to start supporting Ascend through online shopping with Giving Assistant.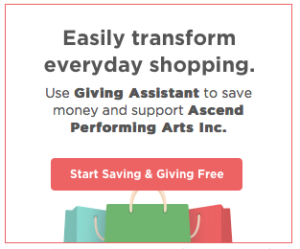 Never miss a cash back opportunity. You could be earning more cash back. Download the Giving Assistant button and you'll be notified when you're visiting a participating retailer's site of 500+ participating stores—from Macy's to Walmart—you'll literally never miss another cash back opportunity. Earn the most cash back. Grow your earnings faster.  Available now for Chrome and Safari.

---
HomeoAnimal purchases benefit Ascend Performing Arts
Do you love your pet like a member of your family? Of course you do. HomeoAnimal is made up of a group of animal lovers and pet advocates. Ascend Performing Arts receives a 20% commission on HomeoAnimal purchases through this link!
We're aware that "traditional" methods of medical intervention are sometimes necessary. But we also know that these methods are not the only option. And although there are a myriad of traditional "pet meds" sites on the web, good information on homeopathic remedies seems to be lacking. When you become a HomeoAnimal customer, we consider you as part of our extended family.
---