Alumni Spotlight: Cody Hicks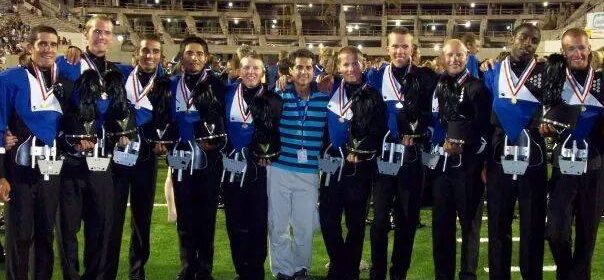 Name:
Cody Hicks
What year(s) did you march in the Blue Knights?
Snare in 2007 & 2008
Where did you attend high school?
L.D. Bell High School in Hurst, TX.
Education beyond high school?
I received my Bachelors of Science in Exercise Science (Health and Wellness) from University of Texas-Arlington. I also received my Masters of Science in Athletic Training from University of Texas-Arlington.
What is your current occupation?
I am a Licensed and Board Certified Athletic Trainer in Keller, TX. I work at Fossil Ridge High School as an Athletic Trainer and Sports Medicine Teacher. I provide medical coverage for over 15 sports, consisting over 900+ athletes.
Why did you choose to march with the Blue Knights?
I was a member of the University of Texas-Arlington Drumline and our past percussion instructor was Jeff Ausdemore. I also marched at University of Texas-Arlington with Chad Gibson, who was also our Snare Tech at Blue Knights. I tried out at other drum corps, but felt at home with Blue Knights. I also really enjoyed practicing and being able to turn around to see the Rocky Mountains.
What is your favorite drum corps memory?
My favorite memory was in 2008 at North Side Park. The weather is always crazy in Denver during the summer, but one day it got really bad. We were practicing Circle drill for the Ballad when a flash of lightning hit about 500 yards away. At that moment I witnessed Abe Eng perform a Spider-Man act and literally jump off of the scaffolding. He landed mid-stride and ran to cover. Needless to say, we were all very confused but also ran to our cars for cover.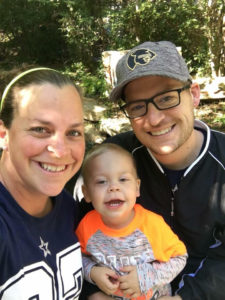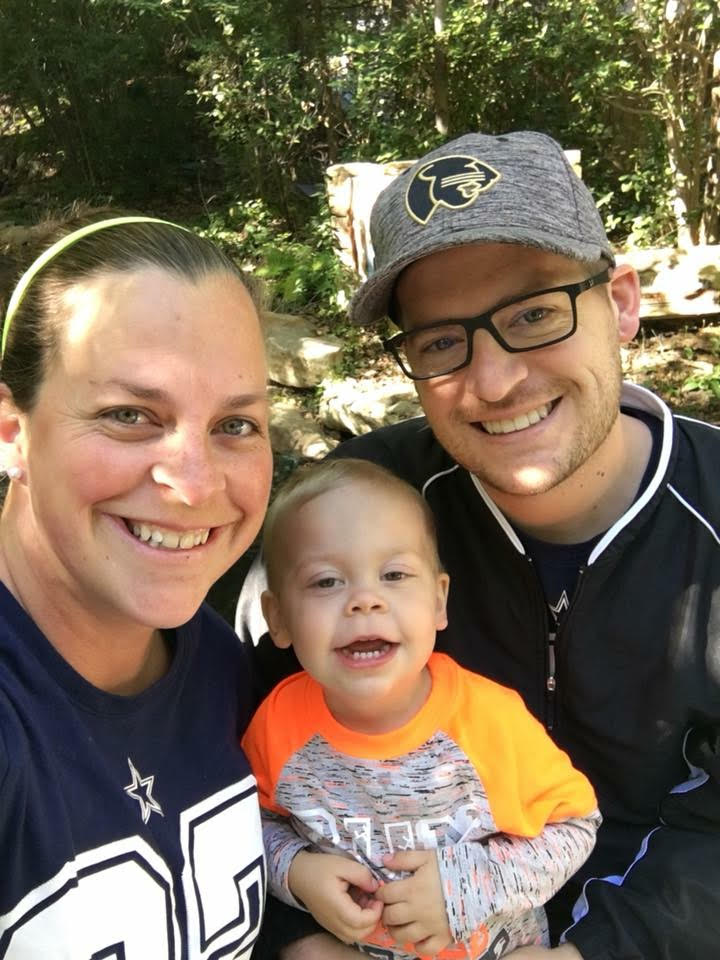 How have the Blue Knights impacted your life?
I realized what hard work really truly means. Everything I thought hard work was before marching Blue Knights, was nothing close to the true meaning. Being able to truly put your all into something, and work as a team is just one benefit of marching the Blue Knights. I had many arranging opportunities for Mansfield High School, and Waxahachie High School that I would have never been taken seriously without the experience I gained at Blue Knights. I also was on the Dallas Cowboys Rhythm and Blues Drumline for 4 seasons, which consisted of almost all DCI veterans.
What are some the Blue Knights' core values/principles that have resonated with you in life?
Just like the Corps Song "I go on," you learn to push forward regardless of situation. When you feel like everything is crumbling around you, you keep moving and move on.
This helped me just recently when both of my sons (Hudson- 2 years, Easton-2 months) went into the hospital 3 days apart. Hudson was in for 1 night for respiratory distress observation, but Easton was in the PICU for 4 nights on oxygen. You feel very hopeless when doctors and nurses don't have answers, but you have to keep positive. Everything around me was crumbling away, but my faith and spirit moved us through it.
What advice would you tell someone considering trying out for the Blue Knights?
You don't know until you try. I have tried out at 2 other top 12 corps, but Blue Knights was my home. It truly is a different experience at Blue Knights. We have tons of history and continually break the records of our past Blue Knights drum corps. You need to just come to a camp and give Blue Knights a chance. It can and will change your life for the better.
What are you looking forward to most about the 2018 Alumni Corps celebrating our programs' 60th and 25th anniversaries?
Being back on the field with my Blue Knights family from the past and present, and enjoying the home crowd at Sports Authority Field.
How would you like to see other Blue Knight alumni get involved in the organization?
I would like the Texas members to get involved more, somehow. Maybe we host an alumni get together in Texas, and do fundraisers here so we can be involved more.
---
∴ Want to be featured in a future Alumni Spotlight? Fill out the Alumni Update form here or email: Alumni@AscendPerformingArts.org