Alumni Spotlight: Kensie Stallings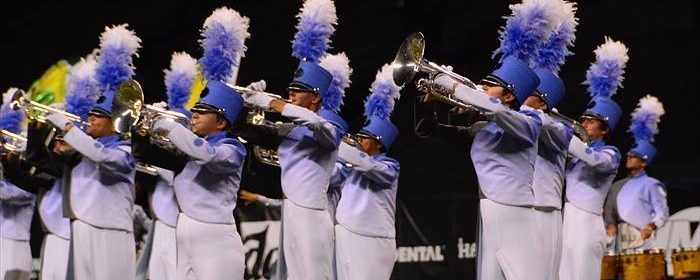 What years did you march in the Blue Knights?
I marched in 2013 and 2014
What section?
I was in the mellophone section
Where did you attend high school?
I went to high school in Boise, Idaho at Centennial High School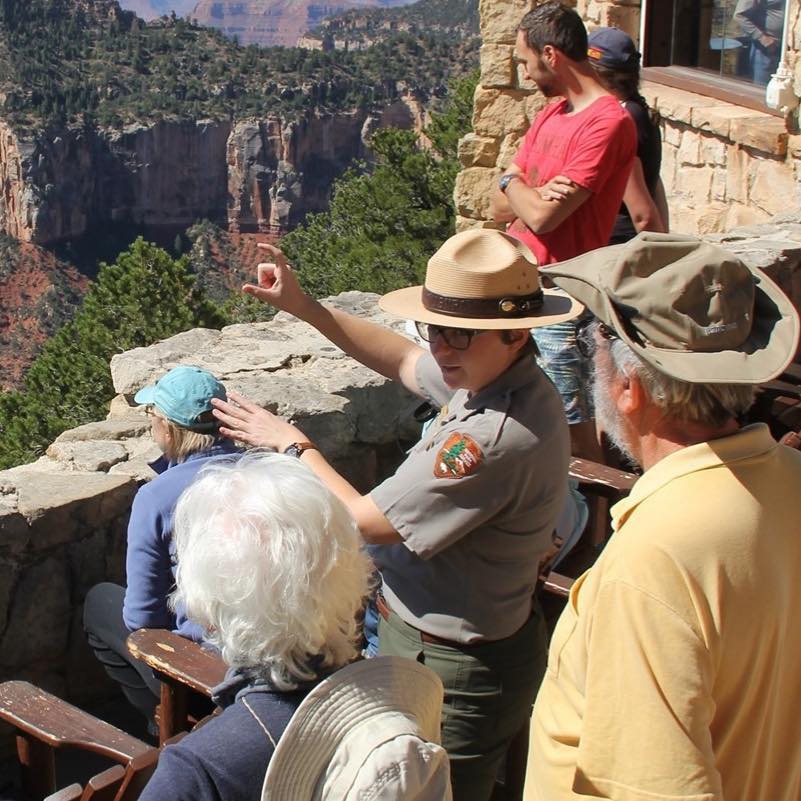 Education beyond high school?
I have a Bachelors in Geology and a Minor in Music
What is your current occupation?
I am currently an Interpretive Park Ranger at Grand Canyon National Park.
Why did you choose to march with the Blue Knights?
I chose to march with the Blue Knights because I wanted to challenge myself from the previous corps I had marched and I could see myself with the Blue Knights versus the rest of the top 12 corps. I had enjoyed their shows in the past and liked what the organization was about. At that point, I decided to audition and got contracted!
What is your favorite drum corps memory?
My favorite drum corps memory? That's a hard one honestly, so many good ones! Definitely one of my favorites was the first time I marched finals night. I had been working hard to reach that point, overcoming doubting myself, and overcoming the doubters. Marching Finals that night helped me realize my potential, self-confidence, and self-worth. But also the fact of accomplishing such an amazing feat with amazing people.
How have the Blue Knights impacted your life?
The Blue Knights really taught me the importance of teamwork, that putting in the hard work is worth it, they gave me true self-confidence and taught me how to see my self-worth. That living life with hard work and determination is important, but to be yourself, to have fun, and to enjoy the little things is what is best.
What are some the Blue Knights' core values/principles that have resonated with you in life?
The corps' value that has and still resonates with me in life is providing and encouraging the growth and development of members on and off the field, as well as after they've aged out. That this organization isn't just about marching and winning, but producing better people.  That value has positively changed my life well after I aged out with the Blue Knights and I will always take it with me.
What advice would you tell someone considering trying out for the Blue Knights?
Definitely try out! If you're doubting yourself, still do it anyways. You'll need to practice, practice, practice so you're prepared. But it's most important to be yourself and have fun. Don't worry if you're nervous, we all are, even the returning vets. At camps, make new friends. Some of the best friends I've made weren't in the brass section, but many were. Also, don't be afraid to say hi to the staff! And never be afraid to ask others and the vets for help. 
How would you like to see other Blue Knight alumni get involved in the organization?
I would like to see other alumni get involved in ways that they can as well as sharing their own voice on alumni happenings. I can understand it's hard to do everything or go to events, but alumni don't have to do all that to still be involved. Be active on Facebook, emails, newsletters, and keeping up with other alumni. They should do what they are able to do.
Did you perform in the 2018 Alumni Corps and what was your favorite memory from our 60th Anniversary of the corps and the 25th Anniversary of BKPE?
This is hard to just choose one! I'll have to say two memories. One of my favorite memories was meeting up with members I marched with as well as meeting members I didn't march with. Getting to know people and the corps through the years was awesome! Even though I didn't march with most of them, it felt like I had marched with them and known them for years. My other favorite memory was getting to perform again, with all of the Blue Knights Alumni. I do miss performing music and marching so getting to do it again was a real treat, especially at the home show in Denver!
---
∴ Want to be featured in a future Alumni Spotlight? Fill out the  Alumni Update form here or email: Alumni@AscendPerformingArts.org