Name: Susan Bellone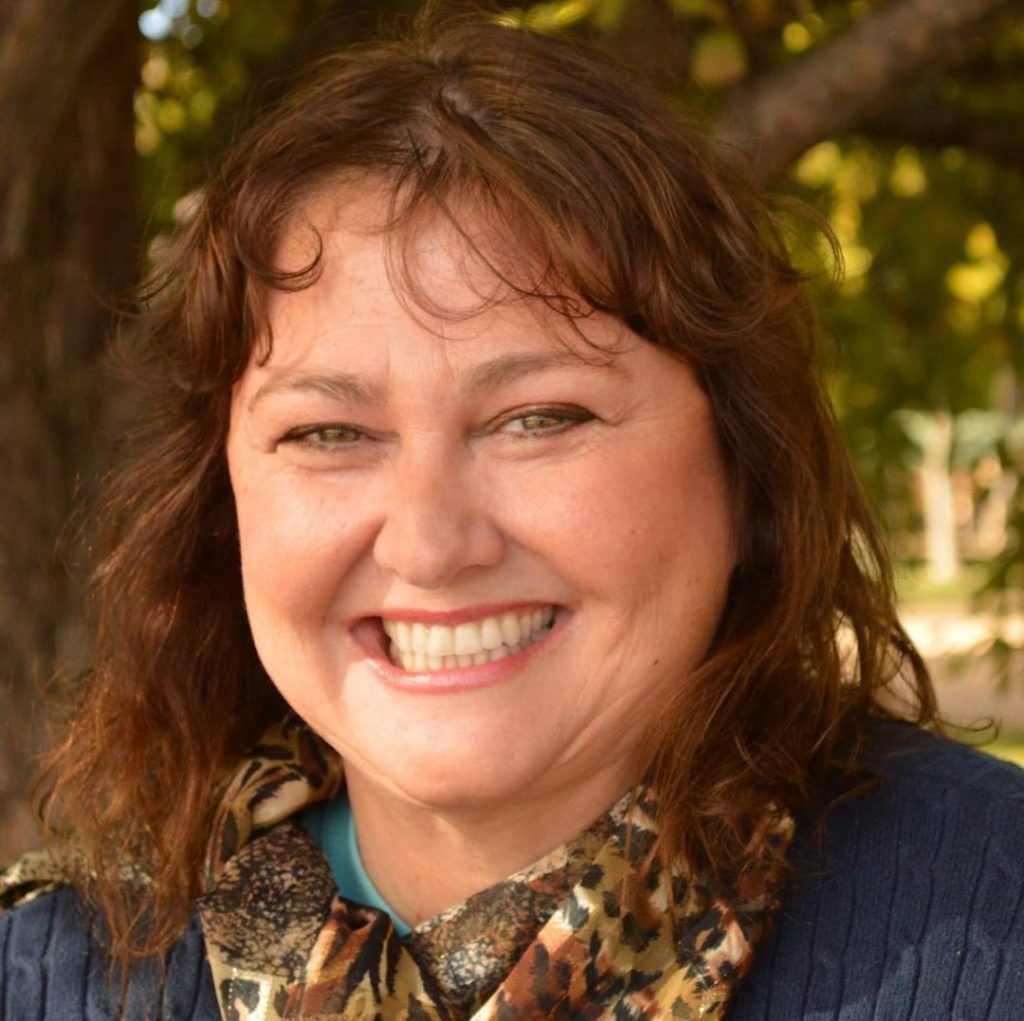 What years did you March Blue Knights?
1983 and 1984.
What Section?
French Horn Bugle
Where did you attend High School?
Fort Collins High School
Education Beyond High School?
Associates of Arts Degree, Aims Community College, Greeley, CO Bachelors of Arts Degree, Texas A&M Corpus Christi, Corpus Christi, TX. University of Dallas, post-Bachelors work, Irving, TX
What is your current occupation?
Actor
Why did you choose to march Blue Knights?
I'm from Colorado, and I was at Drums Along the Rockies in Denver in 1983; after the Blue Knights performed, they announced they still needed members for their horn-line. I went to BK booth at intermission and signed up. Ever since my first parade when I was only eight years old, I had wanted to march. I saw the trumpets coming down the street and knew that was what I wanted to play. My older sisters played the violin, and the cello, so brass was out of the box for my family.
My parents were against me joining a Drum and Bugle Corps, they
didn't want me traipsing all over the country. So I waited until I was an
adult and joined. DATR was on a Saturday night. We left on tour
Tuesday. The following year my parents watched me perform with the
Blue Knights Drum and Bugle Corps at DATR, and you have never seen
such prouder parents. They were very happy that I pursued my dreams, and went for what I really wanted.
What is your favorite memory of Drum Corps?
There are so many wonderful experiences it's hard to narrow it down, however, I would have to say marching down Main Street USA, in Disneyland. I have always loved Walt Disney, and it was a dream come true not only to go but to actually perform at Disneyland!
How have the Blue Knights impacted your life?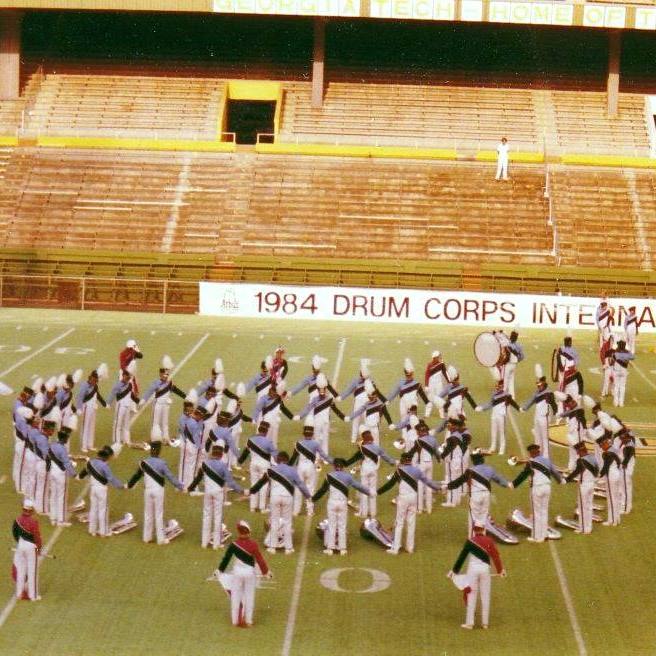 I left Colorado in College and didn't return here to live until 2010. The first thing I did, even before I returned was to sign up for all age Drum and Bugle Corps, High Country Brass, (now disbanded). I was home and that meant Drum and Bugle Corps.
What are some of the corps values/principles that have resonated with
your life?
I'm a brain tumor survivor, and I don't know how I would have gotten through my illness had it not been for the Grace of God, and the principles that were instilled in me during my Drum Corps years. You
keep your focus on the outcome, not the current situation. You keep going forward. The Corps song, which was picked after I aged out, says it all. "I Go On." We do go on. We don't give up. We overcome obstacles and don't look back. When I was sick, I didn't focus on being sick, I focused on getting well. It's a different perspective on facing challenges, one that is taught in the Blue Knights.
What advice would you tell someone trying out for the Blue Knights?
Do it! We are a lot of fun. You will love it.
How would you like to see other Blue Knight alumni get involved in the
organization?
I had this wonderful idea this year that we could all get
together for dinner and hang out, and while doing so, we could be
raising money for the Blue Knights. There are many restaurants that
donate to 501c3s when you host a restaurant fundraiser, and BK has
that status. I would like to find a volunteer in TX, Utah, and CA, who
would be willing to organize the dinners in their state. I'd also like to
see us go to Fathom Events together for the season premiere of the the
DCI kick off as well as Quarter Finals in August, which is also
held in theaters. I miss my Blue Knights friends and would like to see
them more than once a year at Brooklyn's after DATR.
Did you perform in 2018 Alumni Corps, and what was your favorite
memory from our 60th anniversary of the corps?
Yes, I did. I was on the rack in the front ensemble. The most memorable
moment had to be the encore performance. I loved singing "Can't Take
My Eyes Off of You," with the entire corps, alumni, and current Blue
Knights. It was the most incredible experience. It was a once in a
lifetime moment when you felt all the love from the past 60 years
shared in signing.
---
∴ Want to be featured in a future Alumni Spotlight? Fill out the  Alumni Update form here or email: [email protected]