DENVER, CO – The Blue Knights Drum & Bugle Corps is excited to announce James Catherall as the Sound Designer & Audio Caption Head for the Blue Knights Drum & Bugle Corps 2023 Season!
James Catherall is a composer, arranger, music educator, and performer currently living in Southern California.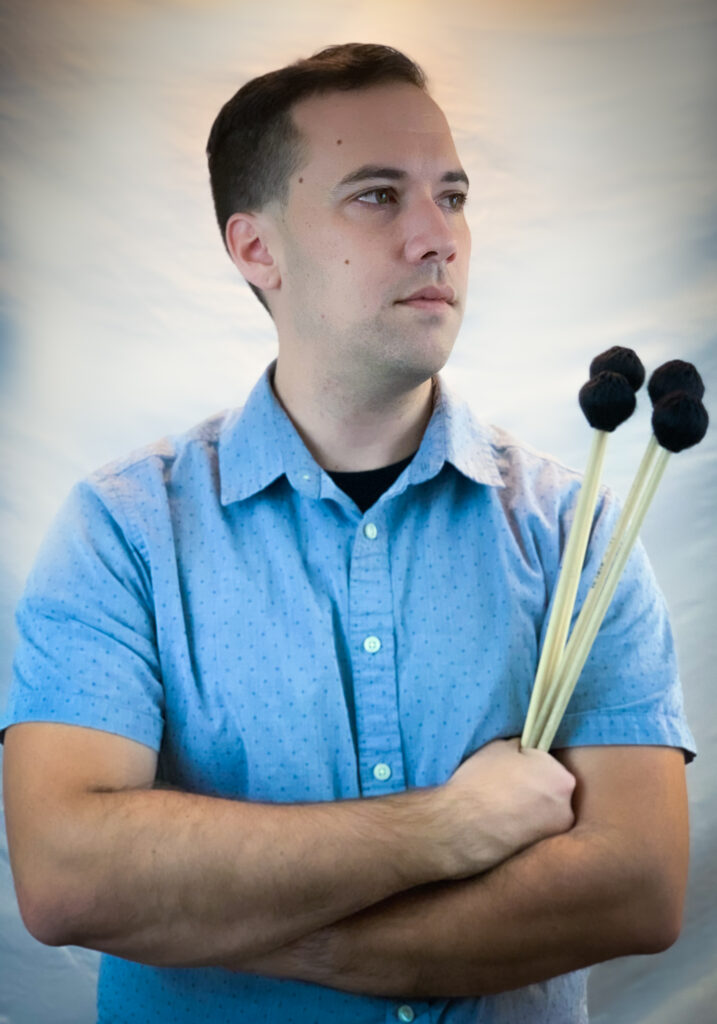 James began his marching career at Esperanza High School in 2006 and graduated in 2010. He continued performing and competing through Drum Corps International and Winter Guard International. His first year marching was with the Santa Clara Vanguard Cadets playing the glockenspiel in the front ensemble in 2008. James then shifted into playing the tenor drums and continued marching in SCVC in 2009 and 2010. Following that, he played one season with the Colts from Dubuque, Iowa on tenor drums. Afterward, in 2012, he went on to march with the Santa Clara Vanguard. James ended the last two years of his DCI career with the Blue Devils, serving as the quad section leader in 2014. During his time in DCI, James competed in the I&E solo competition on quads; receiving 4th place in 2013, and 2nd place in 2014. James marched in WGI starting in 2011 with Pulse Open, now known as POW, then with Pulse in 2012. He performed his final 3 years in WGI from 2013 – 2015 with RCC.
James has performed in different groups that have played for the Los Angeles Clippers and numerous other venues across the country. He also was a member of the drumline that recorded for the Pixar movie Monsters University.
In his professional career, James has experience in Sound Design, Percussion Composition/Arrangement, and Winds Composition/Arrangement. He has written music for multiple high schools and independent ensembles across the United States including the 2022 WGI Independent Open Silver Medalist, Civitas Independent. James gives clinics on electronics and MainStage integration at events such as WGICon and Arcadia Music & Arts Symposium.
As an educator, James has worked with various high schools and independent ensembles including Arcadia High School, Pulse Percussion, Broken City Percussion, and Canyon High School. He is currently serving as the Front Ensemble Caption Head for Vessel Indoor Percussion.