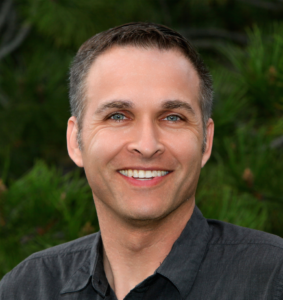 DENVER, CO – Mark Arnold, Executive Director for Ascend Performing Arts, is pleased to announce the creation of a new management position to oversee all operations. He has named Gregory "GM" Kuzma as Director of Operations/Chief Operating Officer and will be responsible for providing oversight for all operations and logistics support for Ascend's Blue Knights ensembles, education programs, show events, and entertainment performances.
From Boca Raton, Fla., Kuzma has earned a Bachelors of Arts in Communications from the University of Central Florida (1998), a Bachelors of Science in Business/Management Information Systems from the University of Phoenix (2003), and a Masters of Arts in Military Operational Art & Science from Air University (2011).
"GM has been working with the Blue Knights for several decades now in a variety of capacities making him an ideal choice to oversee all aspects of Ascend," said Mark Arnold. "He has proven that he can do more by going above and beyond as he has over the past 2 years in his current role as the Director of Communications. His passion for the organization and solid organizational skills will help solidify our organizational processes and elevate Ascend to new heights!"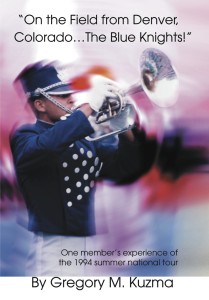 Kuzma brings much experience to Ascend from his +20 years involvement in the performing arts activity. Along with his time as a performer in high school and college marching band as well as in Drum Corps International (DCI) with the Blue Knights and Madison Scouts and in Drum Corps Associates (DCA) with Heat Wave, he has also served in various roles as a driver, cook, visual instructor, tour director, and program coordinator. He was also the Executive Director for Revolution Drum & Bugle Corps that competed in DCI Open Class competition, placing 4th in 2005 and 2nd in 2006. He has also authored a memoir about his experiences as a member of the Blue Knights Drum & Bugle Corps called "On the field, from Denver, Colorado…The Blue Knights!" where 100% of his book's sales go toward supporting today's Blue Knights members.
Kuzma has been a marching band clinician and visual judge with the Central States Judges Association. He has also contributed to various publications as a features writer for publications such as Halftime Magazine and Drum Corps Planet.
In addition Kuzma has served over 17 years as a member of the United States Air Force Reserve as a Logistics Officer with multiple deployments to the Middle East and East Africa. His structured background and broad experience makes him an excellent choice in helping develop and guide Ascend's programs, ensuring that members have a rewarding and educational experience.  He is a proud Blue Knights alum who is looking forward to taking on increased responsibility in the Ascend organization.
"I'm very excited to be more involved in this new role," said Kuzma. "My goal is the same as Ascend's and that's to help elevate the performing arts throughout the Rocky Mountain Region through our various focus areas of our ensembles, education clinics, show events, and entertainment performances. I look forward to working with the wonderful educators throughout the Rocky Mountain Region toward this goal."
Please join us in welcoming GM as the Director of Operations for Ascend Performing Arts!