DENVER, CO - The Blue knights drum & Bugle Corps is thrilled to announce our brass staff for the 2023 season!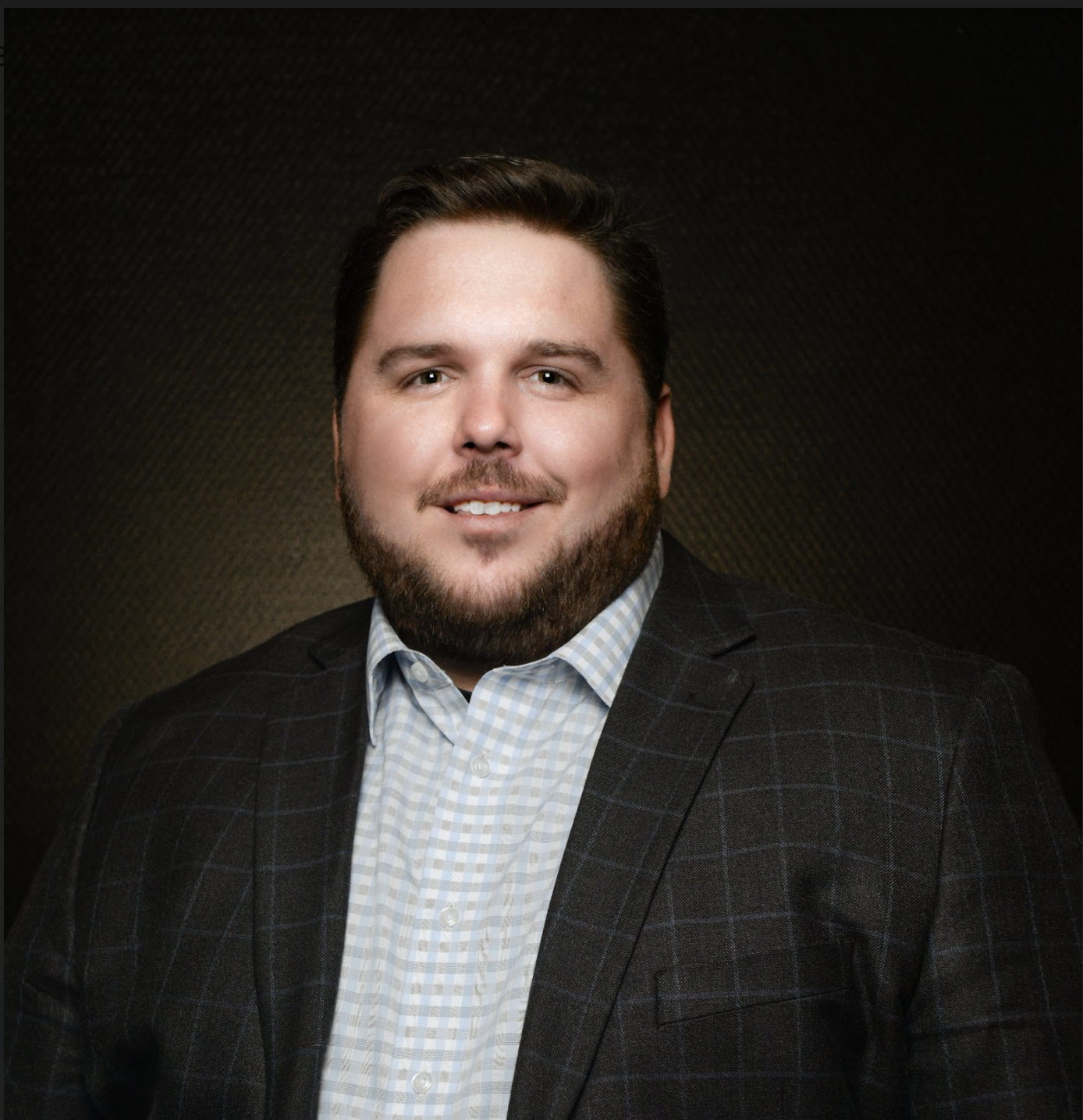 Thomas Kober
Brass caption head
Thomas is the Brass Caption Head for the Blue Knights Drum and Bugle Corps, as well as the Director of Bands at William J. Brennan High School in San Antonio, TX. During his tenure, the band program has developed a proven reputation for success – Receiving multiple superior ratings, best in class, and championship distinctions at district, regional, area, statewide, and national events. The band is both a TMEA Area Honor Band Finalist, UIL Area Marching Band Finalist, and most recently earned the distinction as a Featured Band for the Music for All National Festival in 2020 and 2023.
Mr. Kober has an extensive background in Drum Corps International (DCI) and Winterguard International (WGI), most recently working as the Music Caption Head of the Blue Knights Winds. While working with BK Winds, the ensemble earned a Silver Medal at WGI Finals in Dayton, OH.  Prior to his time with Blue Knights Winds, he was a member of the music instructional staff with Santa Clara Vanguard and Boston Crusaders Drum and Bugle Corps. 
Mr. Kober is also an active clinician, judge, coordinator, and designer for bands across the United States.  His professional affiliations include the Texas Music Educators Association, and Texas Bandmasters Association. As an alumni of the Blue Knights, he is thrilled about the opportunity to return home, and work with the incredible educators and students within the organization.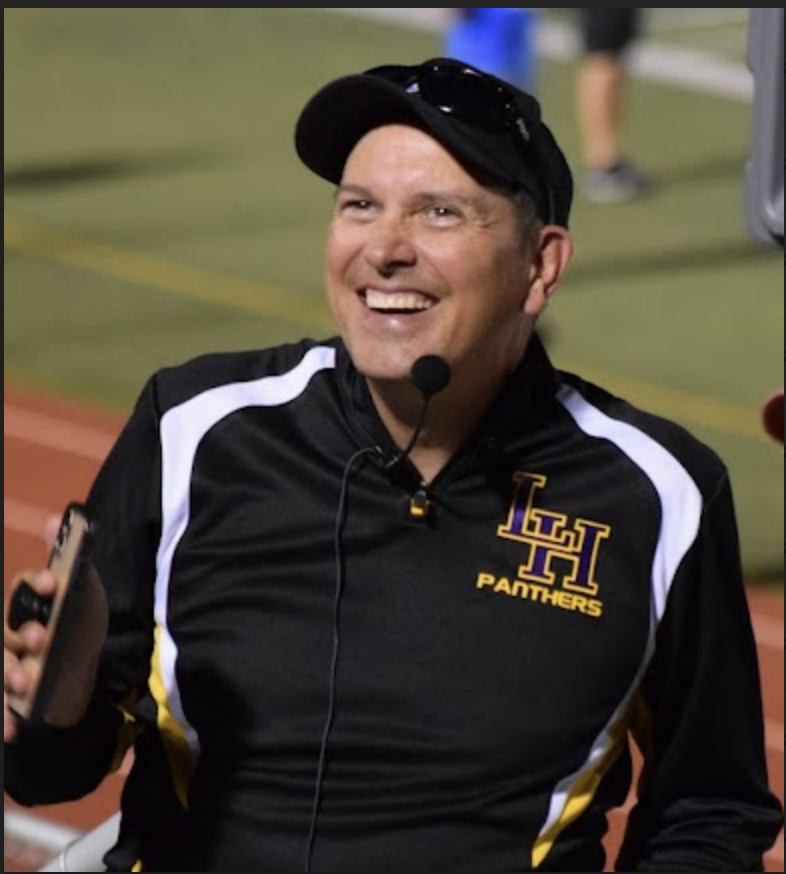 Shawn Murphy
Brass Consultant 
Shawn Murphy is serving concurrently as the Director of Fine Arts for Liberty Hill ISD in the north Austin, TX area and Director of Bands at Liberty Hill High School, positions he began in 2021.  Prior to Liberty Hill, Mr. Murphy served as Director of Bands at Burleson Centennial High School in the DFW metroplex, where under his leadership, the band program and its auxiliary units grew to state and national prominence.
A trumpet player, he earned his Bachelor's degree in Music Education from the University of North Texas. Mr. Murphy is a proud alumnus of Drum Corps International, and has since served on various world class drum corps brass staffs over the years. He is thrilled to be reunited with several former students and colleagues on staff at Blue Knights and is excited to begin working with the members and contribute to what will most certainly be a very special year for drum corps. Mr. Murphy has been married to his beautiful wife Kim Murphy since 2002, and has two amazing sons, Mason & Hayden.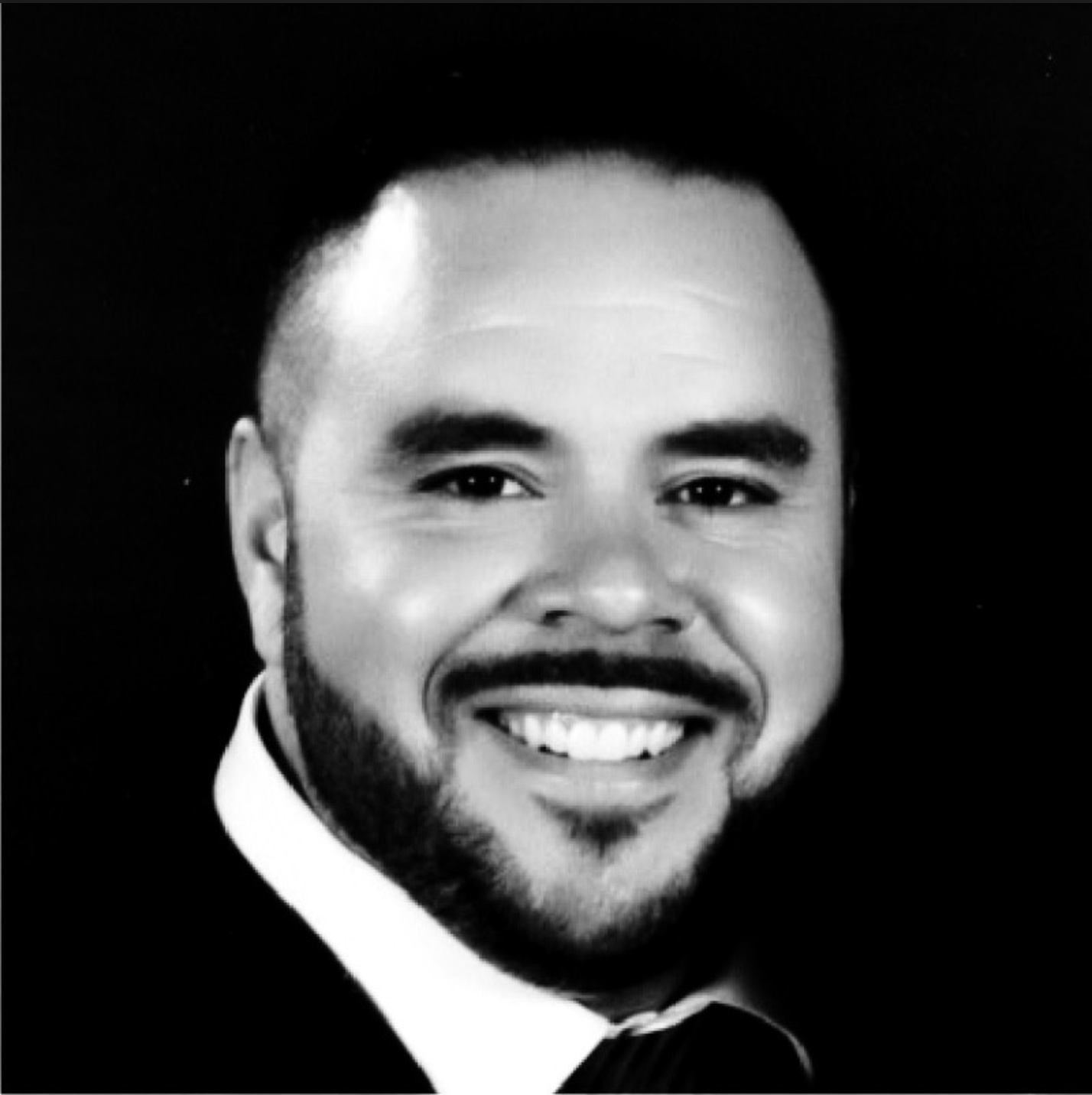 Anthony Cruddas
brass consultant
Anthony Cruddas currently serves as a brass instructor and educational consultant for the Blue Stars Drum & Bugle Corps (LaCrosse, WI), Genesis (Austin, TX), and the Blue Knights (Denver, CO). Previously, Anthony has been on the music education teams of the Boston Crusaders (Boston, MA), Crossmen (San Antonio, TX), Troopers (Casper, WY), Revolution (San Antonio, TX), and Trinity (Seguin, TX).
Anthony resides in Dallas/Ft. Worth where he works in management and business operations, and maintains an active schedule as an ensemble clinician and adjudicator for music programs in all classifications throughout the United States.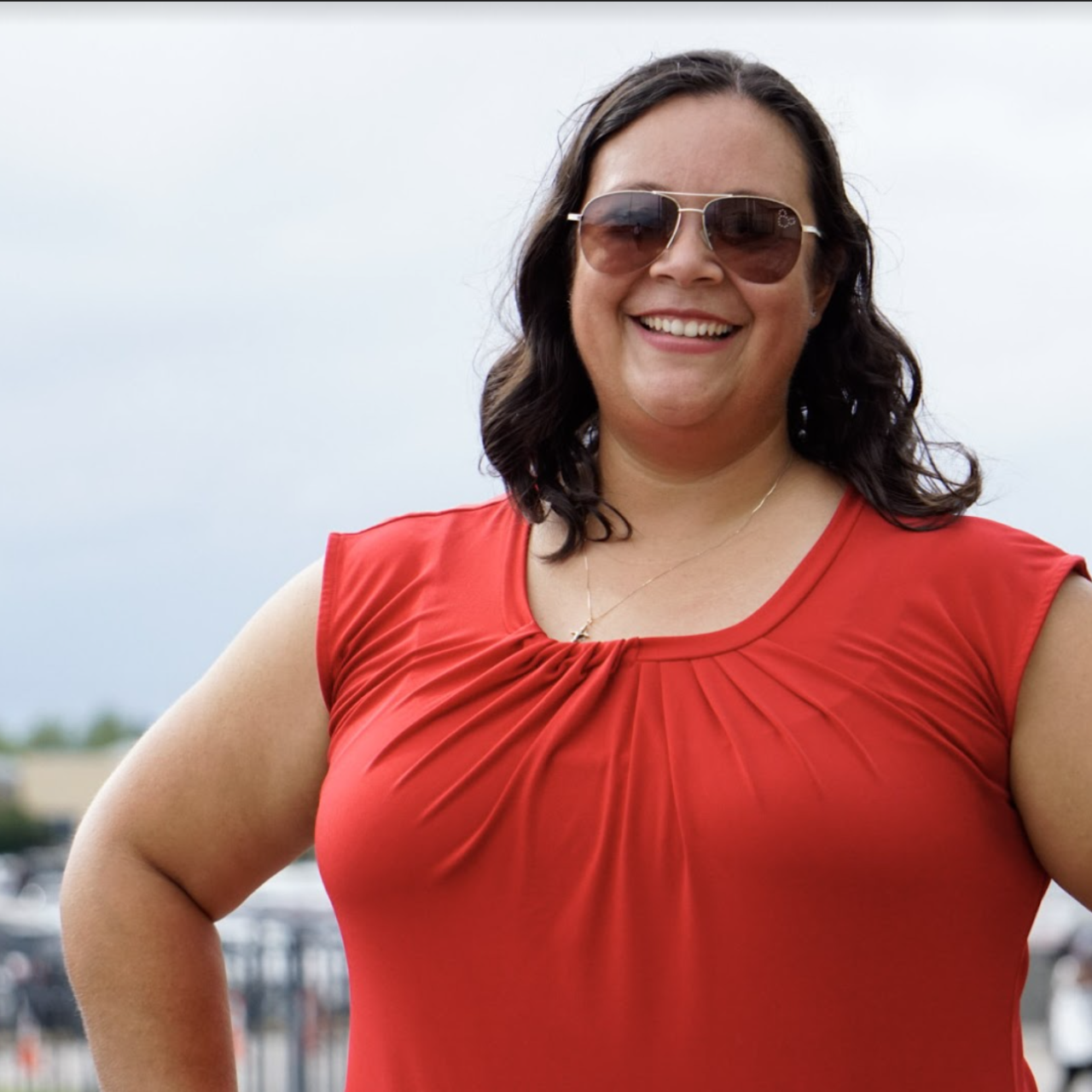 Amanda Stevenon
Brass consultant
Amanda Stevenson is the Director of Bands at Winston Churchill High School in San Antonio, TX. Throughout her career she has instructed various students in music ranging from beginners to collegiate members. Ms. Stevenson has been with the Winston Churchill High School music program as Conductor of the Wind Ensemble, Director of Jazz Studies, Director of the Charger Marching Band and instructor of Instrumental Ensembles since Fall 2019. She is the first Female Head Band Director in Churchill High School history and the first 6A Female Head Band Director in the history of North East Independent School District. Prior to her time at Churchill, Amanda was the Director of Bands at Taft High School since 2015 and Associate Band Director at Georgetown High School since 2007.
Amanda has a strong affiliation with Drum Corps International (DCI).  She is currently a Brass Consultant for Blue Knights Drum and Bugle corps, Brass Staff for the Mandarins Drum and Bugle Corps and a Brass Consultant for Genesis Drum and Bugle Corps. She has also served on Brass Staff for the Troopers, Crossmen and Phantom Regiment Drum and Bugle Corps and was a Visual Staff Instructor with Revolution Drum and Bugle Corps.  Though her primary instrument is Saxophone, Ms. Stevenson played Euphonium with Capital Regiment and started her corps career on Baritone with Revolution Drum and Bugle Corps.  Through these experiences, she has worked with many top educators throughout the country.
Ms. Stevenson received her Bachelor Degree in All-Level Music Education from Texas State University in 2007.  She studied Wind Conducting with John Stansberry, Howard Hudiburg and Dr. Rod Schueller.  Amanda has continued a close relationship with the School of Music as the Texas State Summer Band Camp Coordinator for about a decade. 
Since her time at Texas State, Ms. Stevenson has had continued success with Superior Ratings at the University Interscholastic League Concert, Sightreading and Marching Contests as well as top performances at Bands of America, Jazz Festivals, and National Wind Ensemble showcases. She has been a Texas Music Educator Association Clinician, has had her Wind Ensemble selected as convention performance groups, has been the recipient of numerous grants for her programs and has achieved the Mark of Excellence in National Jazz Honors Award.
Ms. Stevenson is an active clinician, performer and adjudicator in the United States.  Her professional affiliations include Texas Music Educators Association, Texas Bandmasters Association, Texas Jazz Educators Association, and Sigma Alpha Iota.  Amanda currently lives in San Antonio, Texas where she continues to educate and instruct students of all levels.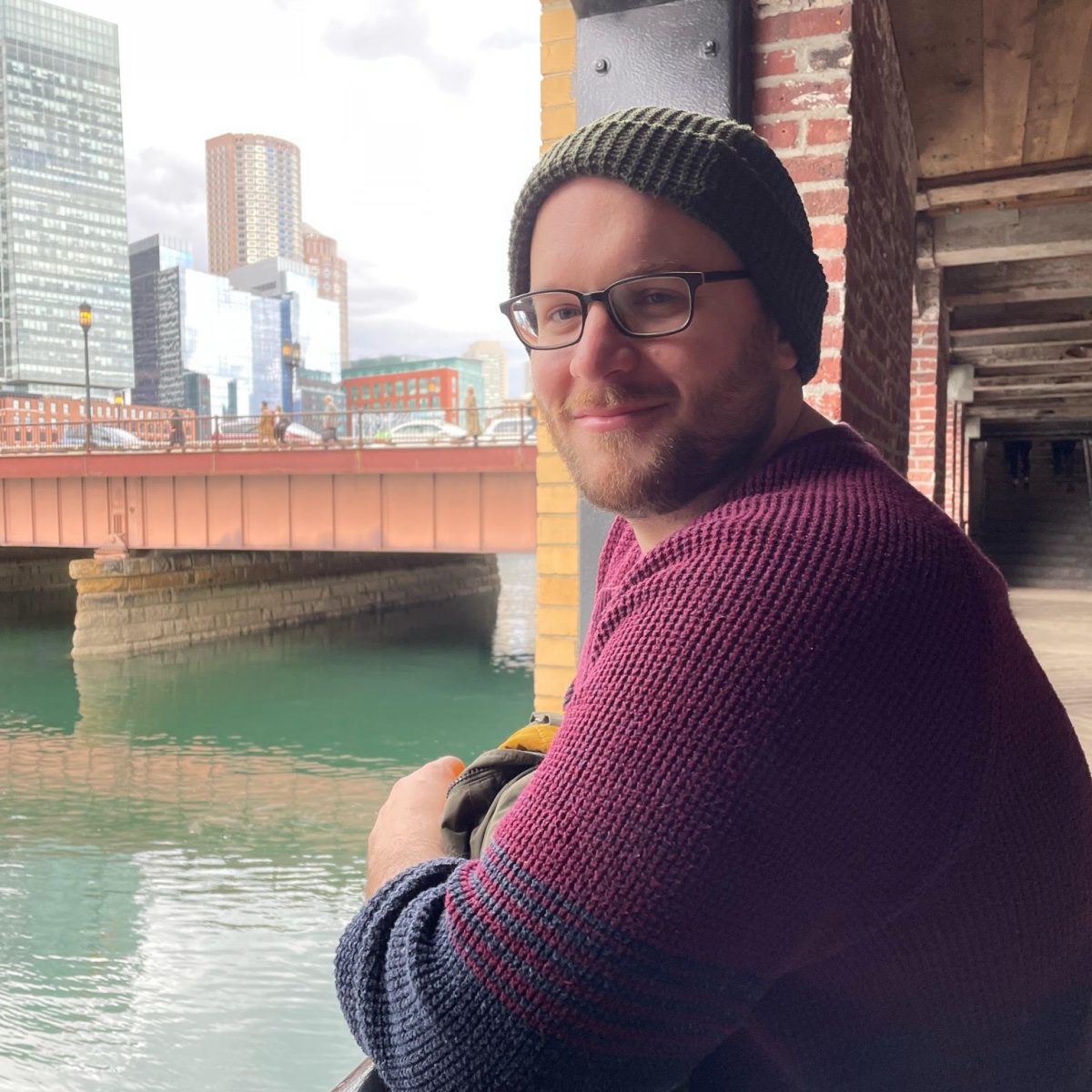 Jake Waldrop
High Brass staff
Jake Waldrop is an active performer and brass teacher in the Oklahoma City area. He received his undergraduate degree in Commercial and Electronic Music from Western Carolina University where he spent three years with the Pride of the Mountains marching band, his Masters of Music in Trumpet Performance from Oklahoma City University where he performed regularly with the Blackwelder Brass Quintet and is working towards a Doctorate of Arts in Trumpet Performance as a teaching assistant at the University of Northern Colorado.
Jake marched for the Blue Knights in 2011 and 2012 and is thrilled to be working with the Blue Knights for the 2022-2023 season!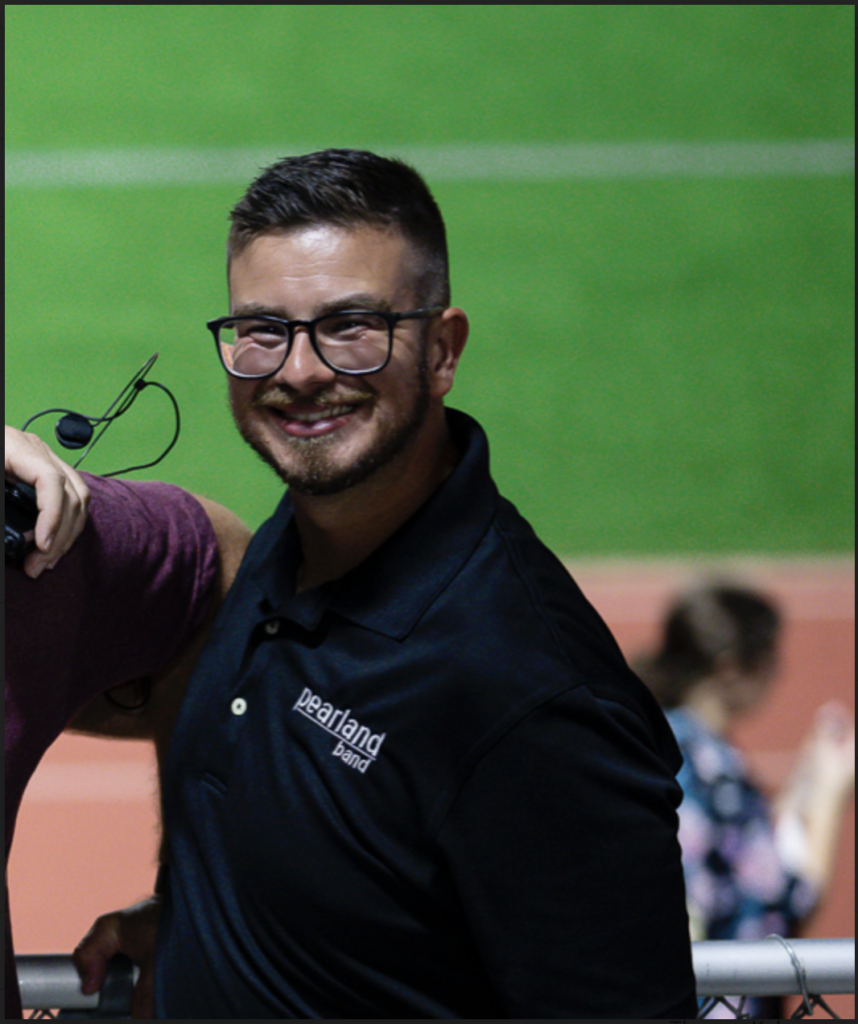 Jordan Barker
high BRASS STAFF
Jordan Barker is an Assistant Band Director at Pearland High School in Pearland, TX where he teaches the 3rd band, co-teaches the marching band, and assists with the wind ensemble and symphonic band. He is a graduate of the University of Houston, earning a bachelor's in Music Education, studying with David Bertman, Cory Meals, Dana Pradervand, Cameron Kubos, and Mark Hughes. As a performer, he has performed with the Wind Ensemble, Symphonic Winds, and Spirit of Houston Marching Band while at UH.
Jordan also has experience in the marching activity, performing with the Blue Knights from 2016-2018, and is now on the brass staff, and has served as the production assistant with the design team. As a staff member, he has taught at several Houston area schools including Friendswood and the Woodlands High School. 
Outside of teaching, Jordan is also an active composer and arranger. When not teaching or writing, he loves to spend time with his rescue dog Lucy.  His professional affiliations include the Texas Music Educators Association, and the American Society of Composers, Authors, and Publishers. He is excited to be back for another great year with the Blue Knights!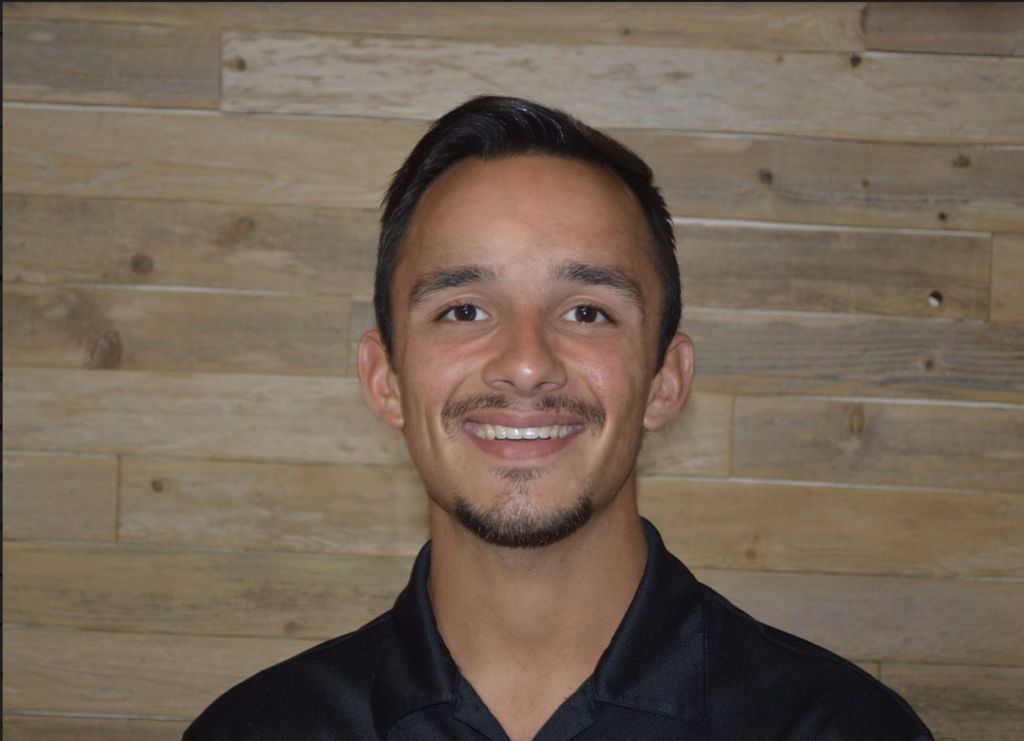 Zach Santos
Recruiting Specialist
Zach Santos is currently an Associate Band Director at Vista Ridge High School in Cedar Park, Texas. His responsibilities include running the Marching Band, assisting with program duties, and conducting the Wind Symphony and Concert Band. Zach has been affiliated with Leander ISD for eight years as a tech, student teacher, and now band director.
As a young band director Zach has presented at the Texas Bandmasters Association Convention, the Texas Music Educators Association Convention, and the Midwest Clinic. Several of these clinics have been explicitly about the marching arts and choreography. He has also done presentations for the Blue Knights Experience Camps and System Blue Experience Camps. Other marching arts education experience includes teaching Visual at Blue Knights, Phantom Regiment, and Rhythmic Force Percussion Ensemble as well as being a facilitator for SASI – The Leadership People.
His performance experience includes marching with the Guardians (2013), Crossmen (2014), Blue Knights (15-16), and Blue Devils (2017). As an undergraduate at UT he performed with the UT Wind Ensemble under Jerry Junkin, as well as the UT Symphony Orchestra, Wind Symphony, and Symphony Band. He currently performs with the Cedar Park Winds.
In his free time he enjoys spending time with his wife, their two dogs, and fishing!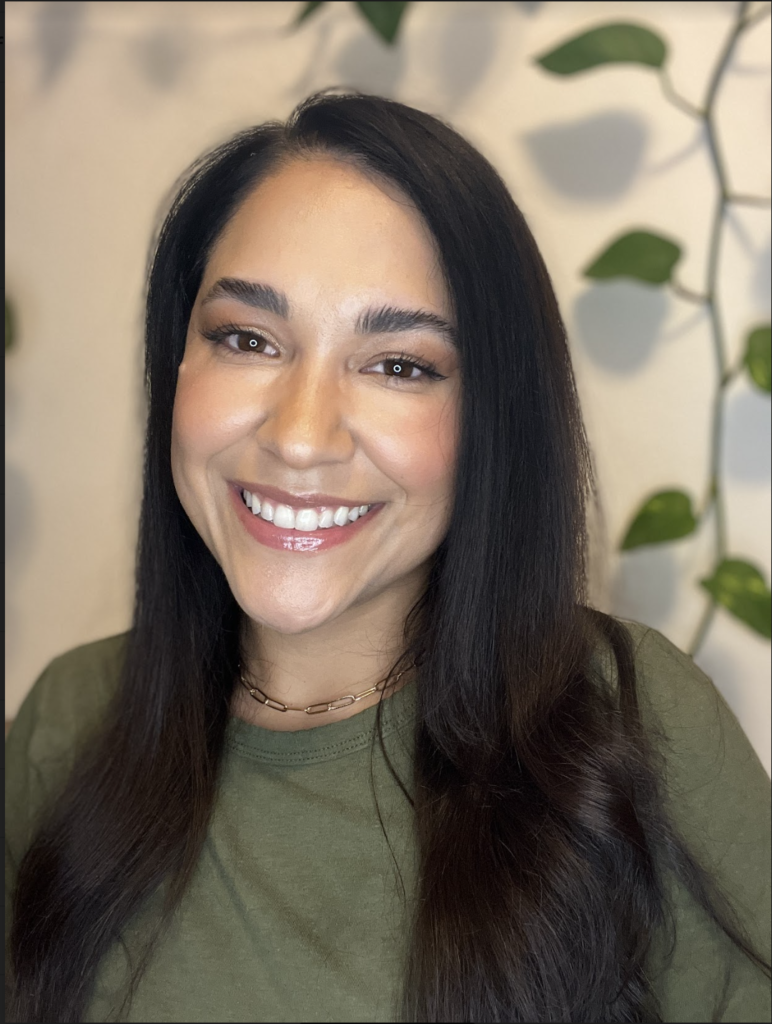 Amanda Hernandez Hunt
high BRASS STAFF
Amanda Hernandez Hunt is currently the Elementary Music Specialist for the Paso Del Norte Fine Arts Academy in El Paso, TX. During her time as a music teacher in the Socorro Independent School District, Amanda has served a key role in district initiatives, including the first homogenous beginning band program, the first Dual Language Elementary Academy, and the Paso Del Norte Fine Arts Academy. Before her time as an elementary music teacher, Amanda served as a band director at Sun Ridge Middle School, leading the program to new accolades. Amanda has also served as a clinician and instructor for many high school band programs in the southwest, including La Cueva High School, Volcano Vista HS, Montwood HS and Pebble Hills HS.
Amanda is a graduate of the University of New Mexico, where she studied horn under J.D. Shaw. During her time at UNM, she performed in the top ensembles including the Wind Symphony and Symphony Orchestra. As a performer, Amanda was a member of Pacific Crest in 2007, the Blue Knights in 2008, and the Troopers in 2009-2010. She aged out with Bluecoats in 2011 as a mellophone soloist. Amanda has served on the instructional staff for Genesis, the Santa Clara Vanguard, and the Troopers. 
Amanda is an active volunteer in the Junior League of El Paso, where she currently serves on the Diversity, Equity, Inclusion, and Belonging Committee. In her leisure time, Amanda is an avid archer and enjoys competing in archery events.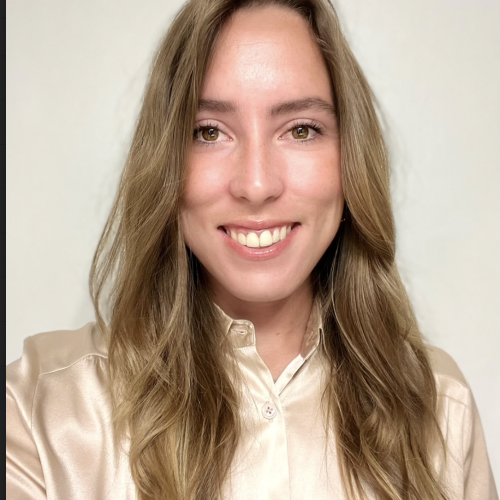 Samantha Muckleroy
high BRASS STAFF
Samantha Muckleroy is currently an Assistant Band Director at Clear Falls High School in League City, TX. She directs the marching band, conducts the symphonic band, co-directs the full orchestra, and assists with the wind ensemble, concert band, and jazz ensemble. Ms. Muckleroy graduated from Texas State University in 2019 with a bachelor's degree in Music Studies. She studied French horn under Stephen Hager and Caroline Steiger, and performed in the Wind Ensemble under Caroline Beatty.
While at Texas State she also performed in various ensembles including the Bobcat Marching Band, Basketball Band, Concert Band, Symphonic Band, and Symphony Orchestra. Ms. Muckleroy participated as a performer in DCI with the 2017 Blue Knights and 2018 Blue Devils on mellophone. In her free time, she enjoys hiking, camping, playing with her cat, Indie, and spending time with loved ones. She is excited to be back with the Blue Knights and looks forward to a great season!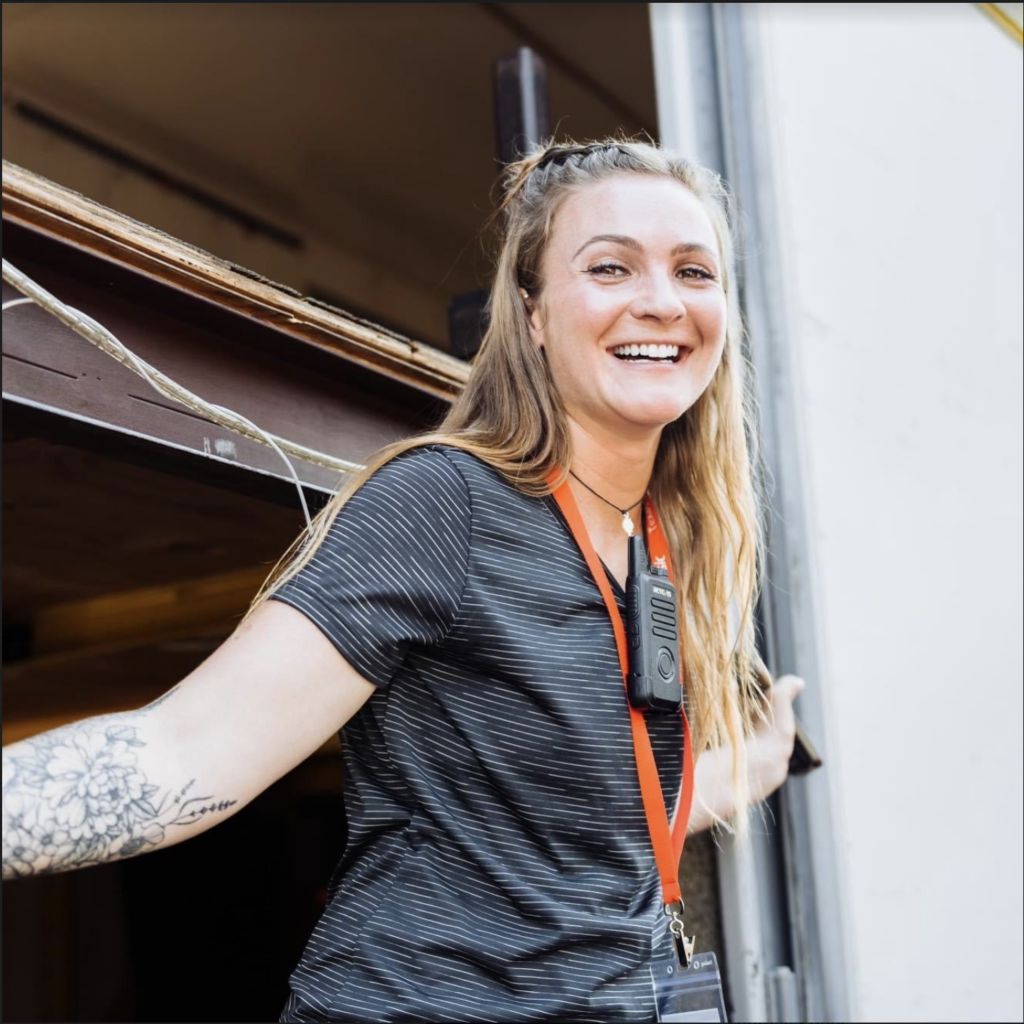 Kendall Santos
recruitment specialist
Kendall Santos is an Associate Director of Bands at Cedar Park High School in Cedar Park, TX. During her time here, she has worked with the Concert Band, Symphonic Band, and currently works with the Wind Symphony. These concert ensembles have consistently received Superior ratings at UIL Concert and Sight-reading under her direction. In the fall, Kendall currently serves as the marching band director and has helped the marching band win its third (2019) and fourth (2021) consecutive gold medals as the Conference 5A State Marching Contest Champions. Under her direction, the band has been a BOA San Antonio finalist as well as BOA Waco Regional Champion (2021).
Kendall's drum corps career began 10 years ago when she joined The Academy Drum and Bugle Corps in 2012 and later performed with The Cadets Drum and Bugle Corps from 2013 to 2016. After serving her third year as head drum major, she finished her marching career in 2016 as a Jim Jones Leadership Award Second Place Recipient (2015), Cadet of the Year (2015), and Cadet of The Decade (2016). Kendall also served on staff with The Boston Crusaders Drum and Bugle Corps in 2017 & 2018 where she worked with their leadership team and served as a liason to the design team. Kendall has also been invited to speak at the Drum Corps International Drum Major Leadership Summit as a group leader and presenter.
Kendall now spends her summers teaching leadership camps with SASi – The Leadership People and loves spending time on vacations with her husband. She is really looking forward to working with The Blue Knights and is excited to be a part of the brass team!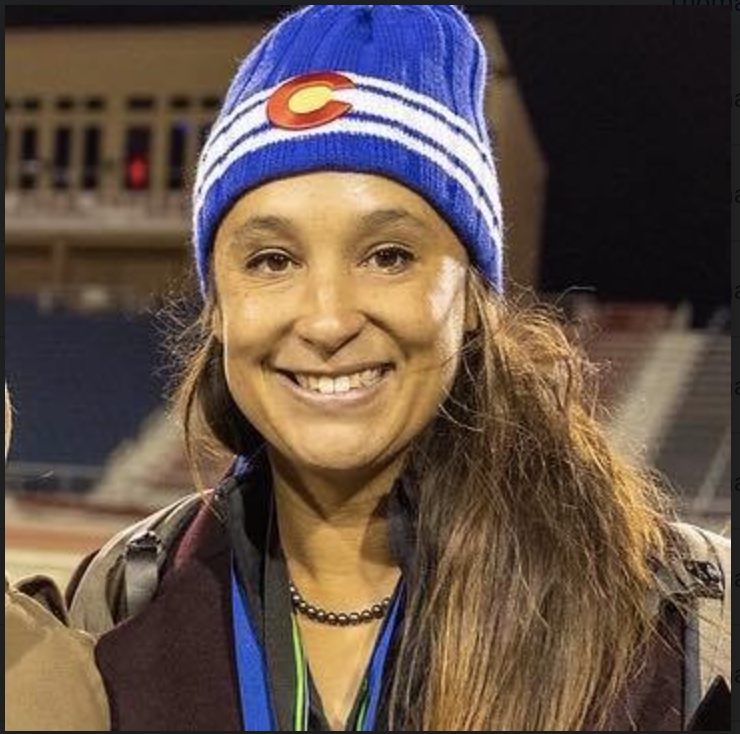 Becky Paschke
high BRASS STAFF
Becky Paschke is the activities director and assistant principal at Conifer High School. She is the former director of instrumental music at D'Evelyn Jr/Sr High School. Under her direction, the D'Evelyn band earned multiple state championships, was a finalist and won a class championship at Bands of America West Texas regional and performed in the 2021 Presidential Inaugural Parade. Paschke earned the recognition of being in the inaugural class of Yamaha's 40 Under 40 Music Educators. Becky was a member of the Blue Knights Drum and Bugle Corps from 1999-2003 where she aged out as drum major.
She then served as the tour director for the drum corps. In 2022,  she was inducted into the Blue Knight Hall of Fame. She is currently the president of Colorado Bandmasters Association and an active clinician and adjudicator.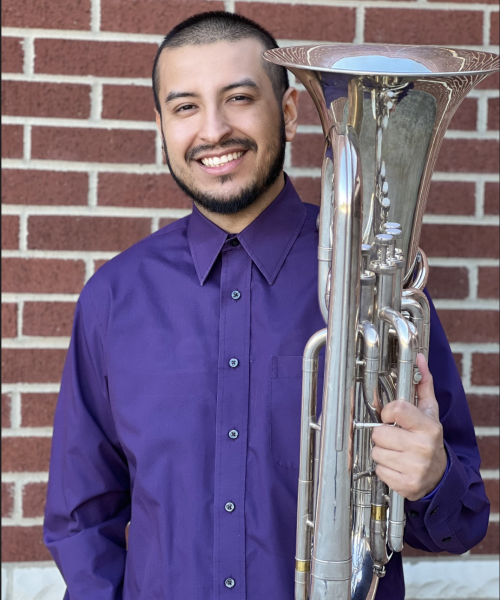 Chris Garza
low BRASS STAFF
Chris Garza is returning to the Blue Knights after being a member in 2012 and 2014. He attributes much of his success to the lessons and the impact that experience continues to have on him every day. In 2021 he spent his summer on brass staff with the Mandarins. In 2022 he joins the Blue Knights brass staff for the 2023 season, where he hopes to give back a fraction of what the drum corps has given to him.
Away from drum corps, Chris Garza is a band director in Allen ISD at Ereckson Middle School where he conducts 2 ensembles. He loves seeing his kids go on to join the "Allen Escadrille", the largest marching band in all of the United States, and finds total joy in fostering a love for music and music education for all students.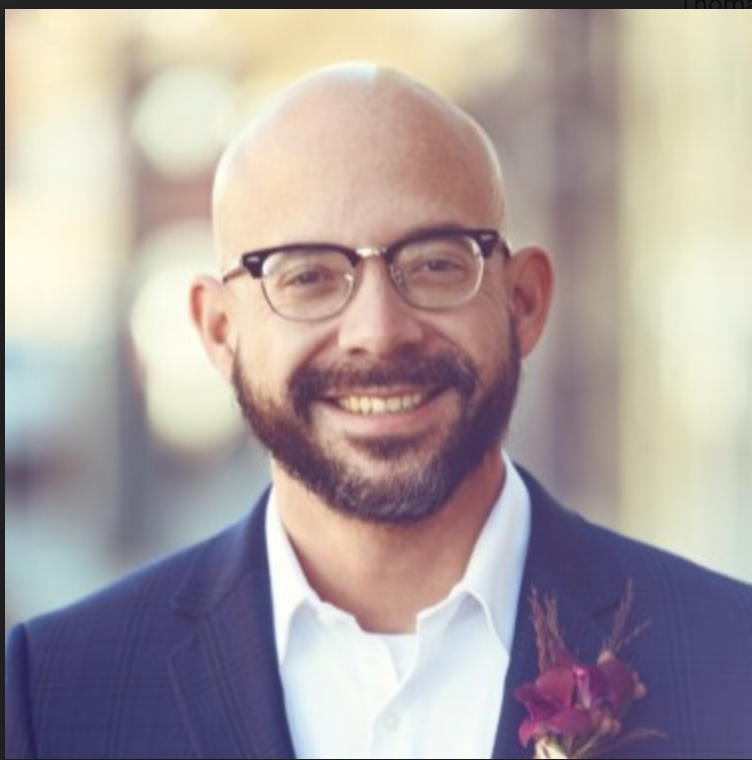 Louie Lugo
low BRASS STAFF
Louie Lugo originally hails from West Palm Beach, Florida. Louie performed lead baritone with the Concord Blue Devils. During his drum corps years at DCI's Individual & Ensemble Competition, he earned 1st place in the Baritone, and 1st place in Mixed Ensemble competitions. Louie also participated in drum corps on the instructional side. He served as Brass Caption Head for the 2004 Court of Honor Drum and Bugle Corps from Atlanta, Georgia. That season, the corps placed 3rd in then-Division III competition and went undefeated in the brass caption. In 2005, Louie was asked to serve as Brass Caption Head for Teal Sound Drum and Bugle Corps from Jacksonville, Florida. That year, he and his team were able to lead the drum corps to a 3rd place in the brass caption (then-Division II). Louie earned a Bachelor of Arts in Music Education from Jacksonville State University, and a Master of Music in Trombone Performance from Florida State University. Additionally, at FSU he completed coursework for a Doctor of Music in Trombone Performance (ABD) with emphases in Educational Psychology and Brass Pedagogy.
Louie has performed in 40 states, the United Kingdom, and the Netherlands. For several years, he taught several private studios in Georgia, Alabama, and Florida producing some of the region's finest young low brass musicians ranging from 5 th Grade through undergraduate college students. Among some of his students' accolades include top placements in All-District, and All-State Bands, and a finalist in a solo competition at the International Trombone Festival. Louie is also a published arranger of trombone choir music through Kagarice Brass Editions (KBE). After several years as a professional musician, and music educator, Louie transitioned into the field of Human Resources. Louie resides in Denver, Colorado with his wife Annie, and currently serves as Chief People Officer for Gallus Medical Detox Centers. He holds the highest level of HR certification, the SHRM-SCP. In his free time Louie enjoys paddleboarding, travel, and Buddhist meditation. He also has earned accolades in the bodybuilding activity, earning two Top 5 medals in NPC Men's Physique bodybuilding competition.
Jake Archibeque
low BRASS STAFF
Jake Archibeque currently resides in Fort Collins, Colorado, and attends Colorado State University, pursuing a bachelor's degree in instrumental music education. Jake has a wealth of performing experience in pageantry arts, culminating in a DCI World Championship in 2019, and currently holds the principal euphonium position in CSU's Symphony Orchestra. He has experience instructing large ensembles within the state, contributing to Fossil Ridge High School's back-to-back 5A State Marching Band Championships and three bronze medal finishes with Fairview High School.
Jake also teaches private lessons in the northern Colorado region, and his students have received superior ratings at district level individual and ensemble festivals. Jake is an enthusiastic and driven young educator who is deeply committed to excellence and is capable of working with students with unique needs in many different environments.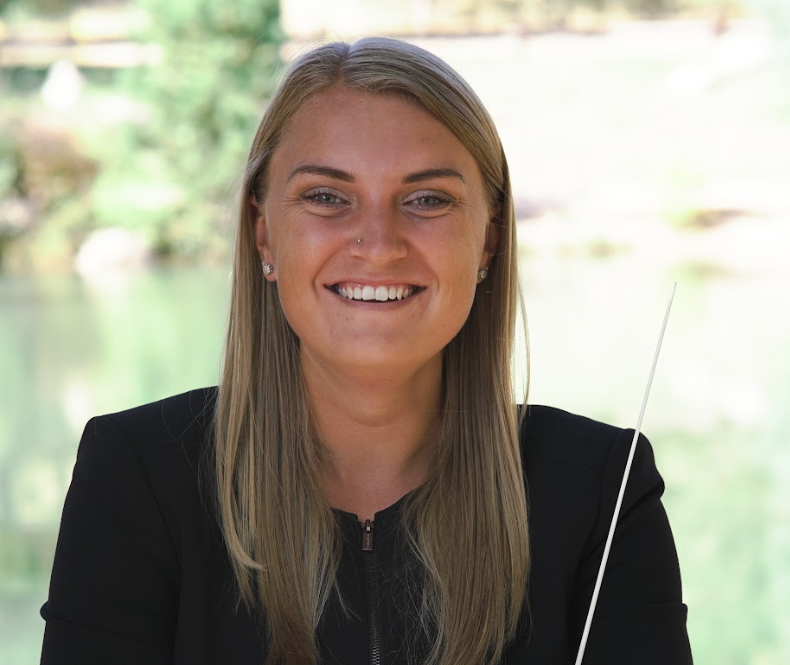 Hannah Peterson
low BRASS STAFF
Hannah Peterson is a music educator originally from Highlands Ranch, Colorado and is currently one of the band directors at Liberty High School in Colorado Springs. Hannah received her Bachelor of Music Education from the University of Colorado in Boulder and she is in the process of earning her Master's degree with the American Band College.
Hannah spent her drum corps career marching with the Troopers Drum and Bugle Corps in 2017 and the Santa Clara Vanguard Drum and Bugle Corps in 2018. She served on the brass staff at the Santa Clara Vanguard Cadets Drum and Bugle Corps in 2022.
In her free time, Hannah likes to go camping and play board games with her friends and hang out with her cats Mist and Freya. Hannah is excited to be joining the Blue Knights team this year!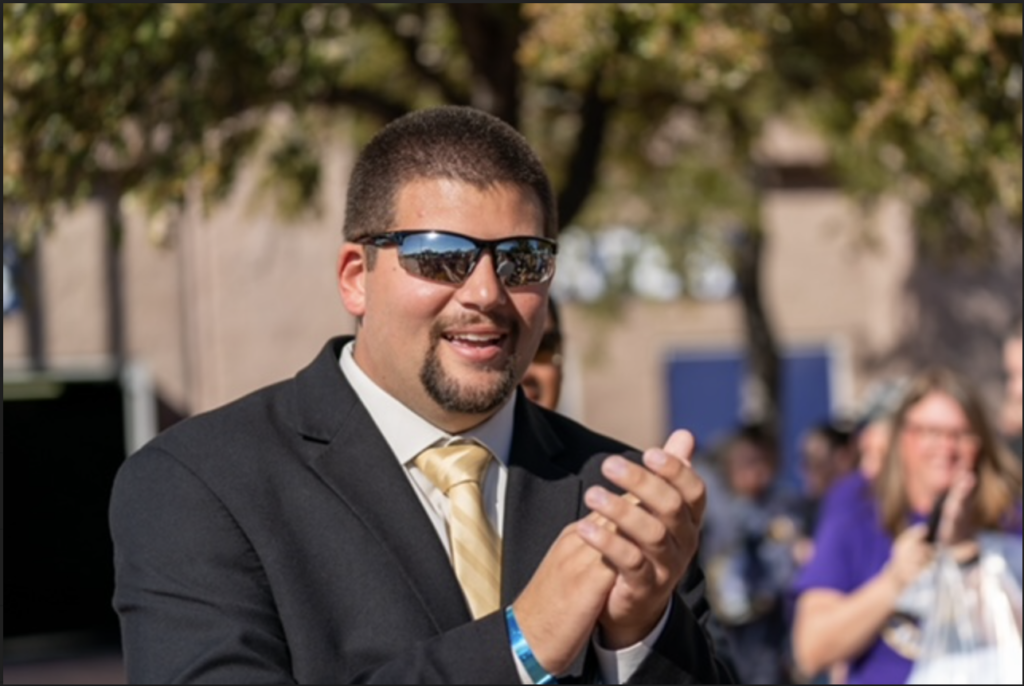 James Barnes
low BRASS STAFF
James most recently served as Director of Bands at Timber Creek High School in Keller, Texas. Prior to his appointment at Timber Creek, he taught in South Carolina and Tennessee. Under his direction, his ensembles received consistent superior ratings in Concert Band, Marching Band and Solo and Ensemble. In 2017, The Blythewood Wind Symphony was selected to perform at the South Carolina Music Educators Conference as well as a featured ensemble at the University of South Carolina Honor Band Clinic. In 2021, for the first time in school history, the Timber Creek Band advanced to the 6A UIL State Marching Contest. Later that year, the Wind Symphony received the 2022 Mark of Excellence in class 6A.
While receiving his bachelor's degree from the University of South Carolina, his passion for the marching arts led him to get involved with Music City. He served on the brass staff for four years and was appointed brass caption head in 2012; he eventually helped lead the corps into Drum Corps International Semi-Finals for the first time in corps history. He has also served on the Blue Knights brass staff in prior seasons.
James took a step back from the classroom in 2022, but continues to be involved in music education as a clinician, judge and program coordinator. He also continues to help teachers/directors as the DFW travel consultant/sales rep for Travel-Merchandise-Festivals= TMF! James and his wife Lacey live in Keller, TX with their two tuxedo furballs…JJ and Cowboy.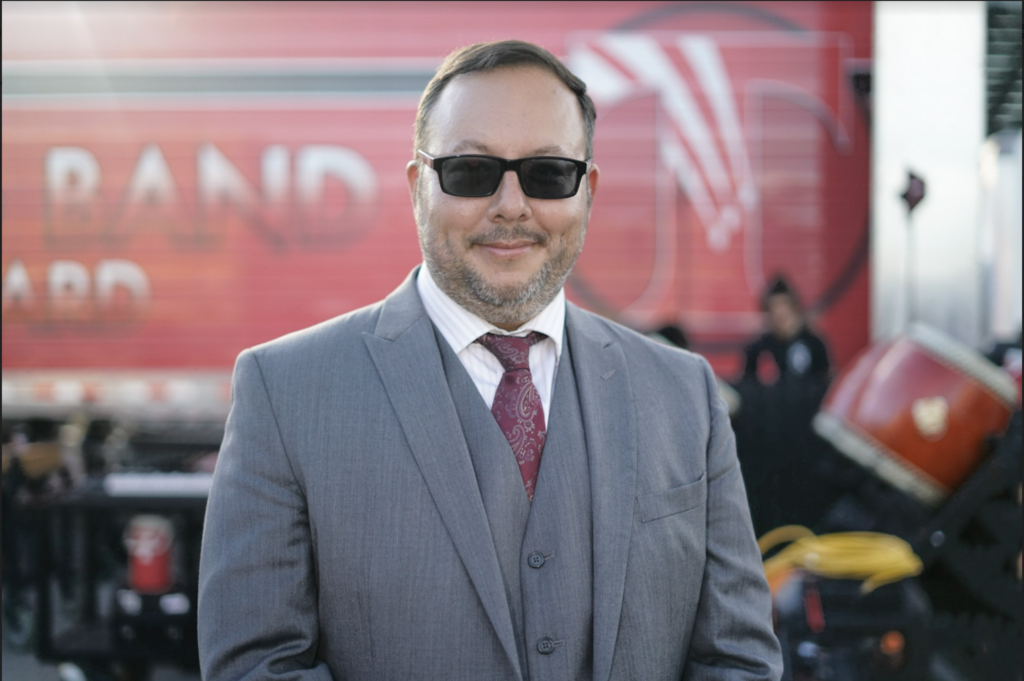 Robert Soto
low BRASS STAFF
Trombonist and Educator Robert Soto is a native of El Paso, Texas. Robert has been active as a professional musician and teacher for the last twenty years, having performed and taught across the United States, Mexico, Canada, England and Brazil. He has worked with such artists as Sir Neville Marriner, Dave Taylor, Gary Foster, Brad Leali, Bill Reichenbach, Tito Puente Jr, Dave Brubeck, Alan Silvestri, Eric Nathan and Frank Ticheli to name a few. Robert has also recorded/performed with a variety of groups including the El Paso Wind Symphony, Long Beach Symphony, Golden State Pops Symphony Orchestra, Clare Fischer/Brent Fischer Jazz Group, Elliot Deutsch Big Band, Conjunto Oye and on the IFC series Comedy Bang, Bang! He has performed with the Yale Philharmonia at the 50th Anniversary Celebration of the Hungarian Revolution at Carnegie Hall in NYC, Birmingham and Wigan Jazz Festivals in England, the International Association of Jazz Educators (IAJE) convention, the Texas Music Educators Association (TMEA) convention and the Music for All National Festival and Summer Symposium.
As a featured soloist, Robert has performed at the Texas Tech Big XII Trombone Conference, with the El Segundo Concert Band, Fullerton College Symphonic Winds, Southern California Trombone Day, and the William H. Taft Wind Ensemble. Robert has been in demand as a freelance trombonist, private instructor, conductor and guest clinician. He has worked with a variety of music programs ranging from beginning bands, middle school/high school ensembles, college/university groups and community bands. Mr. Soto has been a member of the Western Band Association, Southern California Scholastic Band Orchestra Association, International Trombone Association, and the Texas Music Educators Association. His students and ensembles have received numerous recognitions from scholarships to leading university music programs to consecutive festival and UIL sweepstakes awards. Robert has presented clinics at
TMEA and serves as an active adjudicator in Region 29/Area H. In addition to his program work, Robert has served on the brass staffs for: Chino Hills High School, Ruben S. Ayala High School, Blue Knights, Sacramento Mandarins, Cavaliers, Boston Crusaders and The Battalion Drum & Bugle Corps. Robert holds a Bachelor in Music Education (Cum Laude) from the University of Texas at El Paso and a Master in Music Performance from Yale University, School of Music. He has studied trombone with Scott Hartman, Steve Norrell, John Lofton, Steve Wilson, Allan Kaplan and Robert Melendez. His conducting studies were with Dr. Ron Hufstader and Maestro Toshiyuki Shimada. In 2013, Robert was selected as a performer for the Pokorny Low Brass Seminar, where he studied with members of the Los Angeles, San Francisco, Detroit and Chicago Symphony Orchestras. Robert has served as the trombone faculty at Fullerton College, Cal Poly Pomona University, and as Director of Bands at Norte Vista High School, El Segundo Middle School/High School.
Currently, Robert is one of the Associate Directors of Bands at William H. Taft High School in San Antonio, Texas. He also serves as the low brass instructor for Schreiner University in Kerrville, TX. Off the podium, Robert devotes his time with his beautiful wife April, their children Camila and Alexander, and their furry kids too. Mr. Soto is excited to be returning to Blue Knights as a member of the brass instructional staff. Mr. Soto is a performing artist for Yamaha Corporation of America and performs on Yamaha trombones exclusively.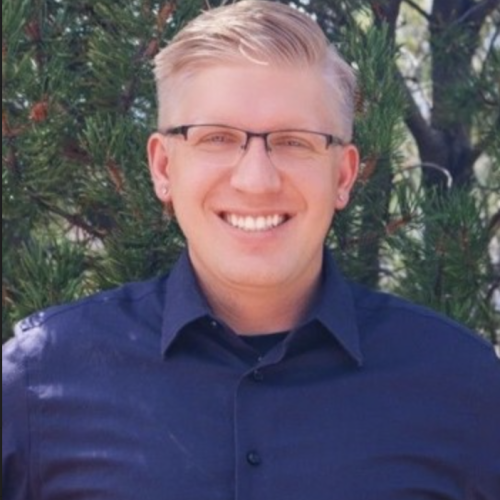 Tristan Peterson
low BRASS STAFF
Tristan Peterson is the Instrumental Music Teacher at Galileo Middle School, in Colorado Springs School District 11, Colorado Springs, CO. Tristan attended the University of Colorado Boulder where he studied Tuba Performance and Music Education. Tristan completed student teaching at Smoky Hill High School and Russell Middle School.
At Galileo, Tristan taught band and orchestra online and in person at several points through the 20-21 school year. He provides numerous performance opportunities for all students including a concert every quarter, performing at assemblies, and the Colorado Springs Festival of Lights Parade. Tristan is inspired by motivating youth through his passion for music.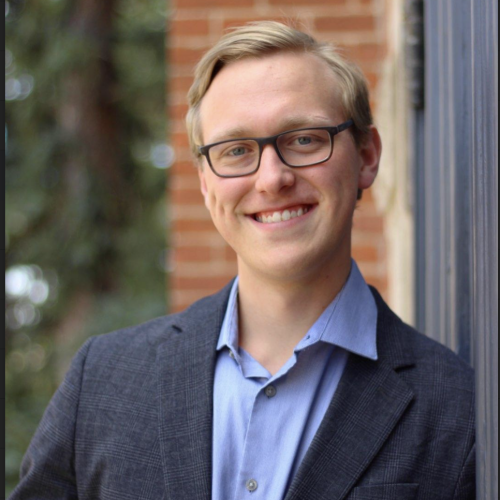 Evan Allenson
BRASS STAFF – intern
Evan Allenson is an active music educator in the Greater Boulder Area. He is currently serving as a private lesson teacher, and head brass/visual technician for Centaurus and Monarch High Schools. With an anticipated degree in Music Education and Tuba Performance from the University of Colorado, Evan is passionate about student growth and achievement, through detailed curriculum design and student involved activities. Outside of music, Evan is an active outdoorsman enjoying hiking, camping, and fishing.
As a Colorado native who is passionate about elevating the community, and a 2017, 2018, and 2020 alumni of the Blue Knights, he is very excited to give back to the program!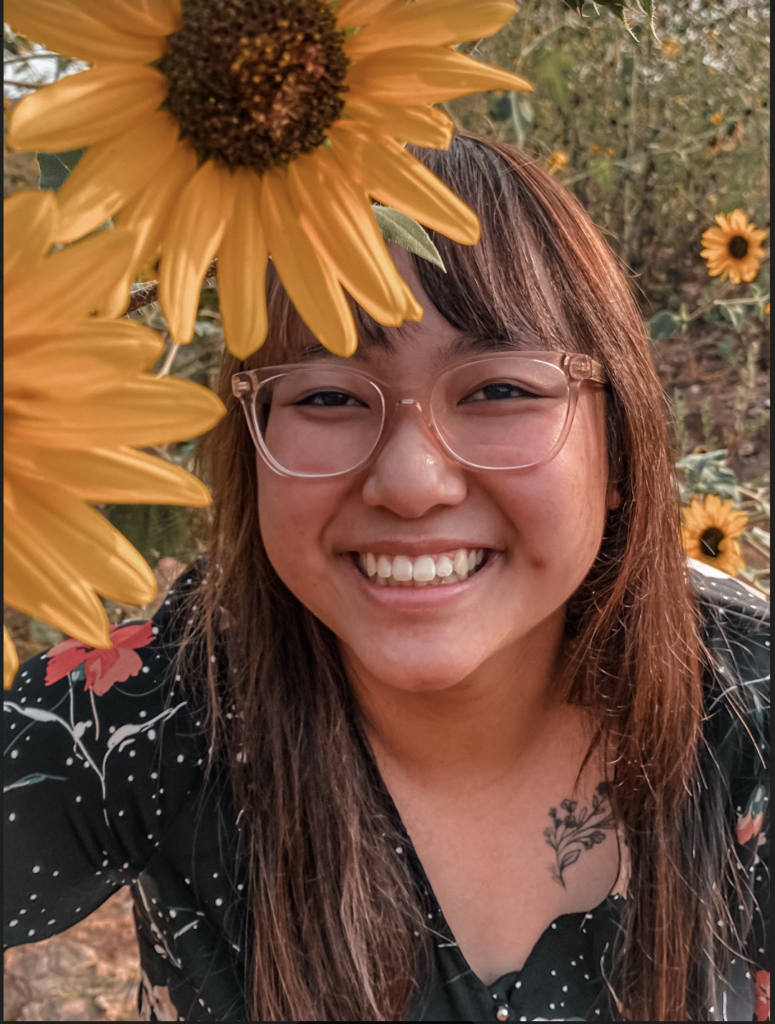 Shayla Le
BRASS STAFF – Administrative assistant
Shayla Le the Blue Knights Brass Staff Administrative Assistant and is the Associate Director of Bands at William J. Brennan High School in San Antonio, TX.  She is the primary conductor of the Symphonic Band, and assists with all other ensembles including the Varsity Full Orchestra, Wind Ensemble, and the award winning Brennan Bear Marching Band. Ms. Le holds a Bachelor's Degree from Oklahoma State University in Music Education. While enrolled at OSU, Ms. Le performed on Clarinet and Bass Clarinet with the OSU Wind Ensemble, OSU Opera, and with the OSU Theatre Department in annual musicals.
Ms. Le studied with Babette Belter and performed in master classes with Julian Bliss and Anthony McGill of the New York Philharmonic. She has also performed in featured ensembles at the Oklahoma Music Educators Conference (OKMEA). Natively from the Dallas Fort-Worth Metroplex, Ms. Le was a multi-year Texas Music Educator's Association (TMEA) All-State Musician. She is very excited to join the Blue Knights this summer!