DENVER, CO - The Blue knights drum & Bugle Corps is thrilled to announce our color guard staff for the 2023 season!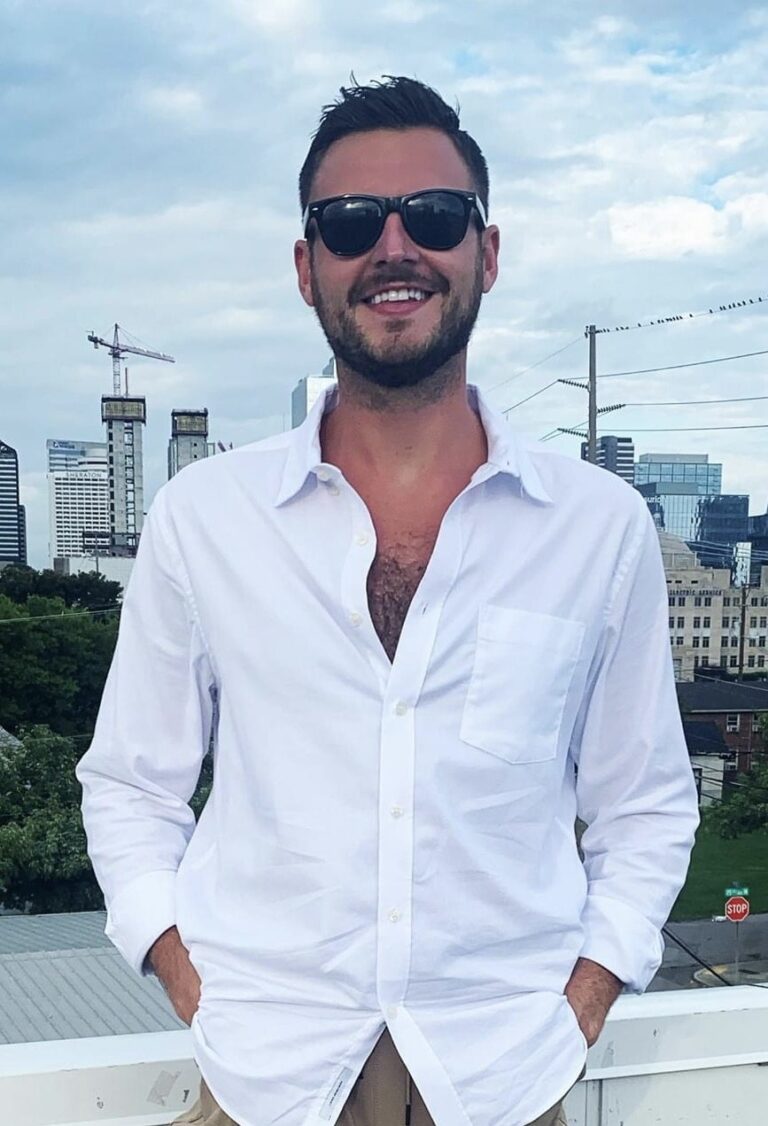 JAMES GABONAY 
Color Guard Coordinator Caption Lead
James Gabonay will be serving as the Blue Knight's Color Guard Coordinator and Caption head this summer. James has had a lifelong passion for color guard beginning with his career as a performer at Norwin High School and later as a member of the Cavaliers Drum and Bugle Corps. From there, James transitioned to become both a designer and educator for many award winning programs including Spirit of Atlanta (2019-2021), Norwin High School (10 Time WGI Scholastic World Finalist, 2021 BOA Grand National AA Champion), Collage Winter Guard (2022 WGI Ind. A Class Finalists), Gateway High School (2014 Scholastic A WGI Finalist), and many others.
James holds a dual degree from the University of Pittsburgh in Social Studies Education and History. While not spending time with his dog Prince, James is a Geography teacher at Seven Lakes High School in Katy, Texas, where he also serves as the Color Guard Coordinator. He is currently the owner of JDGDesigns, where he continues to work with multiple pageantry organizations across the country. James is excited for his first summer with the Blue Knights!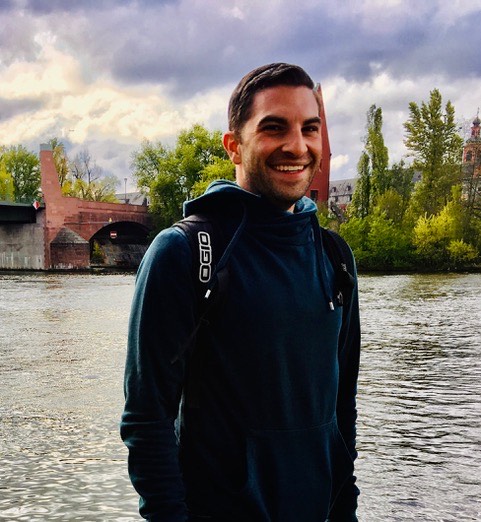 GEOFF LONGO 
LEAD CHOREOGRAPHER
COLOR GUARD DESIGN 
Geoff Longo is originally from Colorado Springs, Colorado where his performance career began at a very young age under the strong influence of his parents and their passion for the arts. Starting off as a national champion gymnast at age 11, dancing, singing, and acting, Geoff continued to expand into other performance opportunities such as color guard. 
In 2008, Geoff graduated from The American Musical and Dramatic Academy focusing on TV/film acting, stage combat, dance, and voice production and speech. He went on to spend the next decade in LA working as an actor, and teaching color guard. He spent three seasons marching with The Cavaliers Drum and Bugle Corps (2008-2010), marched with Corona Independent World Guard (2009), and The Pride of Cincinnati Independent World Color Guard (2015). Geoff spent three summers (2011-2013) with The Mandarins Drum and Bugle Corps on staff and as their color guard caption head and visual designer. He spent eight years (2009-2016) on staff with the Arcadia HS color guard as a primary choreographer, technician, and designer. He has spent the last 9 years (2014-2022) on staff with The Cavaliers Drum and Bugle Corps as one of the colorguard choreographers and designers.
Geoff has taught, consulted, designed and collaborated with many successful high schools and independent organizations around the world including Liberty HS (CO), Rampart HS (CO), Air Academy HS (CO), Jefferson City HS (MO), Maysville HS (MO), Mascoutah HS (IL), MBI Winter Guard (MN), Avidity Independent (MO), Emanon World (NJ), Dawson HS (TX), Eastlake HS (TX), Opus X World (CO), Seven Lakes HS (TX), Klein Oak HS (TX), Deer Park HS (TX), and most recently Third Coast Independent (TX) and The Blackwatch (NJ). He traveled to Bahrain with Ascend Performing Arts serving as the color guard supervisor where the group performed for the F1 Grand Prix Opening Ceremony in 2017. In 2018, he traveled to Indonesia, where he spent time working with the NSDQ Drum and Bugle Corps helping them secure another Championship.
Now residing in Houston Texas, Geoff continues to work with groups all over the country in a variety of roles. Outside of Colorguard, Geoff is currently going back to school studying Graphic Design and can always be found with coffee in hand. He loves spending valued time with his family, his partner Austin, his close friends, enjoying the outdoors and traveling all over the world. Geoff is immensely thrilled to be starting this new journey with The Blue Knights, offering up his knowledge and passion to his students as a designer, creative, and technician!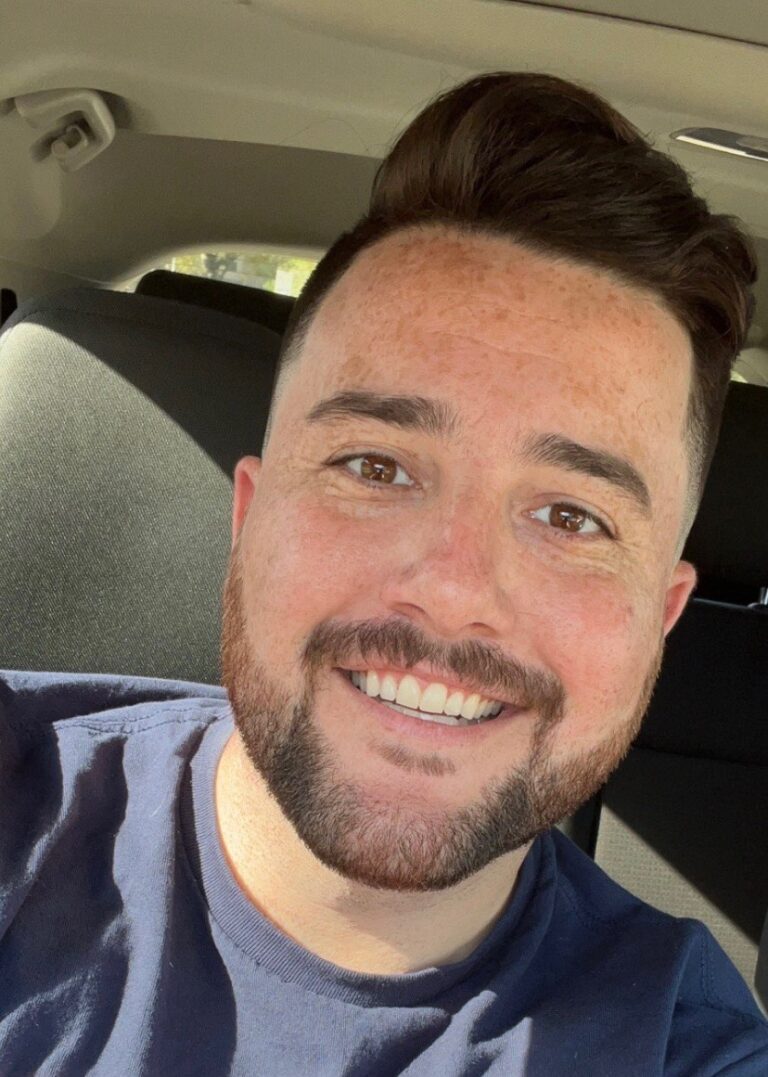 MASON BARNES
LEAD CHOREOGRAPHER COLOR GUARD DESIGN
Mason Barnes is a Jackson, MS native currently living in Houston, TX. Mason is the director of William B Travis HS (Richmond, TX) and assists at Seven Lakes HS (Katy, TX), Cypress Creek HS (Cypress, TX), Third Coast Independent (Houston, TX), and Collage Winter Guard (Akron, OH). His past teaching and performance experiences include Paramount Winter Guard (Atlanta, GA), Edge Independent (Suwannee, GA), Ola HS (McDonough, GA), Mill Creek HS (Hotchson, GA), Munford HS (Munford, TN), Music City Drum and Bugle Corps (Nashville, TN), Troopers Drum Corps (Casper, WY), and Madison Scouts (Madison, WI). 
In his free time Mason enjoys spending time with friends and his pup Bristol. Mason is excited to return for his third summer with the Blue Knights.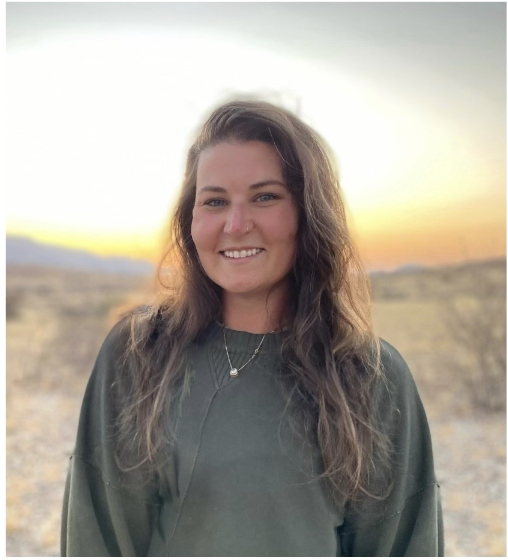 MEREDITH OWEN
COLOR GUARD CAPTION MANAGER
Meredith Owen is entering her third year with the Blue Knights Drum and Bugle Corps. Her marching experience includes The Cadets Drum and Bugle Corps (2015, 2016) and Conversion Winterguard (2015-2018, 2020). Meredith has led many programs including Ridgeland High School (2014), Petal High School (2015-2020), Jordan High School (2020-2022), and Louisiana Stars Drum and Bugle Corps (2017-2020). 
Currently, she is the Colorguard Director at Jones County Junior College as well as returning to her role as the Movement Coordinator for the Scholastic World Finalist, Petal Indoor Percussion Theater. Meredith resides in Hattiesburg, Mississippi with her puppy, Merle.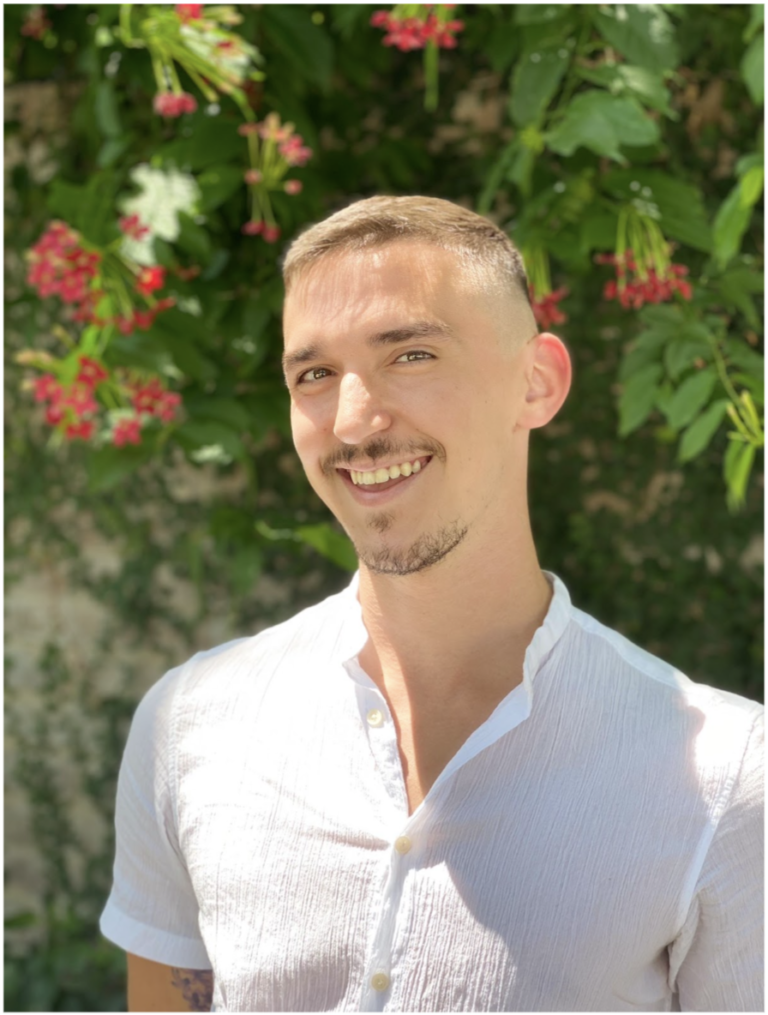 DRAKE PARROTT 
MOVEMENT CHOREOGRAPHER INSTRUCTOR
Drake is an East Tennessee native, now living in Houston, Texas. Drake currently teaches at Cypress Creek HS, William B. Travis HS, Seven Lakes HS, and Third Coast Independent. His past performance experience includes Southeast Independent, Aria, Legacy Independent, Paramount, Carolina Gold Drum and Bugle Corps, Mountain Movers Dance Company, ShaLeigh Dance Works, and Fenyx Aerial.
 Drake recently graduated with his MA in Dance Education from the University of Northern Colorado and is ecstatic to return for his second season as the movement choreographer for the Blue Knights color guard and share his love of dance and the joy of movement with others.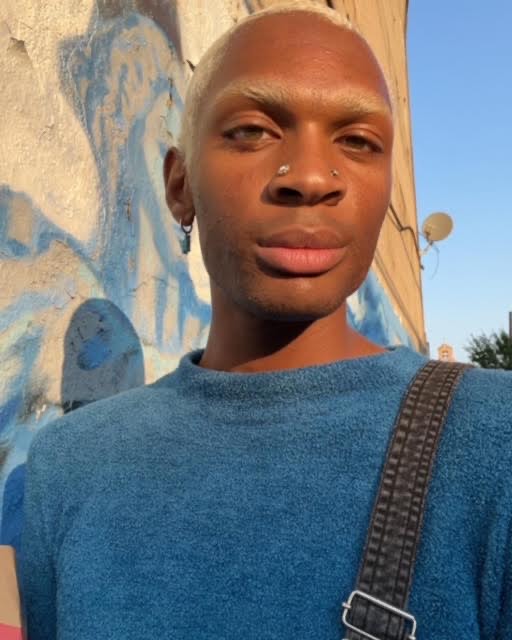 KRIS HARRIS
Equipment technician 
Kris began his colorguard career in Nashville, TN, as part of the Mcgavock High School marching band. He went on to continue his career with Eklipse Winterguard, eventually marching 3 years of drum corps with The Cavaliers Drum & Bugle Corps from Rosemont, Illinois, and is currently in his 7th year with Paramount Winterguard, his second year serving as captain.
Kris has worked with various high school programs across Tennessee and Georgia, and has taught drum corps, including Southwind and The Cavaliers. Kris holds over 13 years of technical experience, and is excited to share his knowledge with a new group of talent!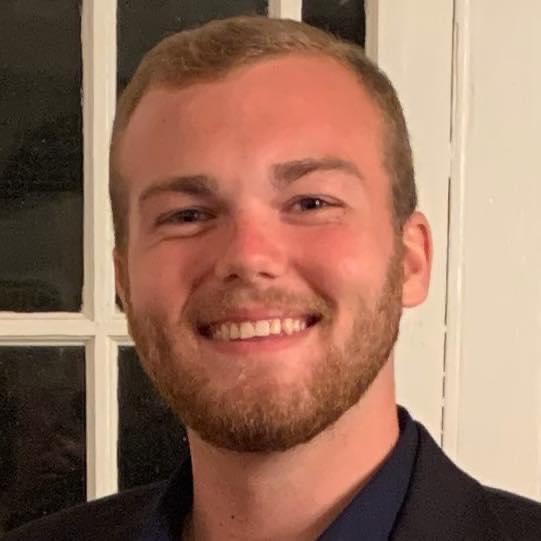 CHAD HANES
EQUIPMENT TECHNICIAN  
Chad was born and raised in Vicksburg, MS where he started his color guard career his freshman year of high school. He then went on to march four years at The Cavaliers (2016-2019), and Paramount Winterguard in 2018. He started his teaching career at Clinton HS in Clinton, MS where he worked for 4 years. He now lives in Southaven, MS and is the assistant director of color guard at Hernando HS.
 Aside from color guard, he enjoys being outdoors, cooking, and being active. He aspires to become a French teacher and continue to work with color guards. He cannot wait for his third summer with the Blue Knights!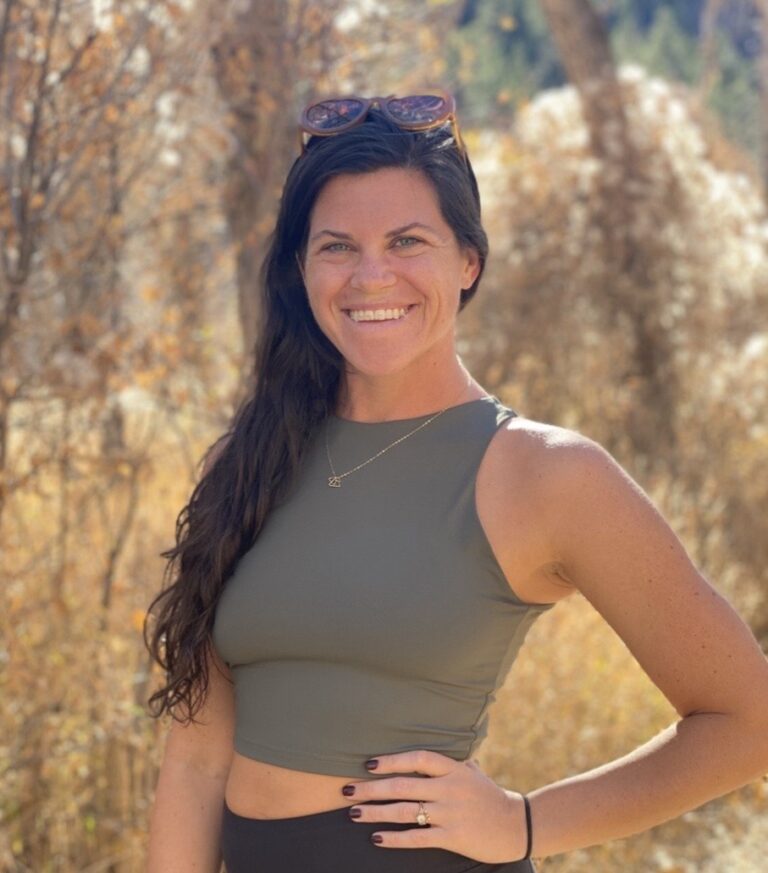 MARIANNA BARCLAY
EQUIPMENT TECHNICIAN
MENTAL/PHYSICAL WELLNESS COACH 
Marianna Barclay started her color guard career almost 20 years ago. She has spun with the University of Alabama Alta Marea, Amor winter guard (Tuscaloosa), Phantom Regiment, and Paramount Winterguard. Her education experience includes a range of high school and independent groups from the southern region, the Crossmen Drum and Bugle Corps, Pacific Crest, and the Blue Knights. Outside of colorguard, Marianna lives with her partner and fur babies in Denver, Colorado. She is a high school educator teaching Civics and Geography.
Marianna is also a personal trainer and owner of Marching Arts Wellness. Mental and physical wellness for all marching members is a vital tool for a positive member experience, and Marianna is excited to work with the Blue Knights for a third summer in this capacity!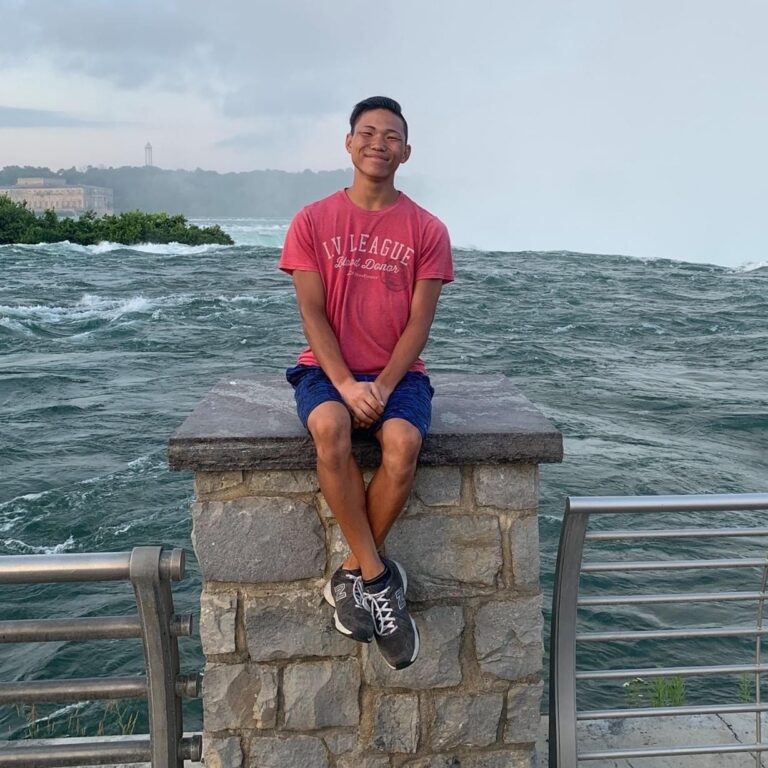 DAVID DELIKAT
Color guard technician
David Delikat has spent 9 years in the marching arts activity. Their drum corps performance career consists of 2 years with Blue Devils B (2014 and 2015) and 5 years with the Cavaliers (2016-2020). Delikat also performed for several years with FeniX Independent Winter Guard and The ASU Sun Devil Marching Band. 
As an educator, Delikat has taught several high school programs around Arizona, The ASU Sun Devil Marching Band, FeniX Independent, and is excited to return for their second year on staff with the Blue Knights. Beyond the marching arts Delikat resides in Mesa, Arizona where they are a high school geometry teacher. They are currently completing a Masters in Secondary Education, and will be pursuing a Doctorate of Educational Leadership and Innovation at ASU starting in the Spring of 2023.
STEPHANIE CHAVEZ
Color Guard Choreographer and consultant
Stephanie Chavez began her color guard career as a member of the Cypress Falls HS Color Guard from 2003-2007. Upon graduating from HS, she continued to pursue her passion for color guard as a member of the Phantom Regiment Color Guard from 2007-2010. During her time with the Phantom Regiment, Ms. Chavez served as the color guard co-captain in 2009 and color guard captain in 2010. After four years with the Phantom Regiment Ms. Chavez decided to march her last summer of drum corps with the 2011 Carolina Crown Guard. Aside from drum corps, Ms. Chavez also performed during the winter guard season with Code Black in 2008 and continued her performance career as Captain of Cypress Independent Winter Guard in 2010, 2011, 2012 and 2016.
After many years as a performer, Ms. Chavez continues her involvement in the color guard activity as an educator for many high school and independent color guard programs across the nation. From 2007-2013, Ms. Chavez was the Color Guard Director at Cypress Ridge HS, from 2010-2015 she was a tech/choreographer for the 2014 WGI Scholastic Open Champions Spring HS, and from 2013-2018 she was the Color Guard Director for the 2017 WGI Scholastic A Champions, Klein Oak HS. During the summers of 2012 and 2013 she taught the Blue Knights Color Guard, in 2015 and 2016 the Crossmen Color Guard, the Boston Crusaders Color Guard for their 2017 season, and most recently served as the Color Guard Caption Head, choreographer, and designer for Phantom Regiment from 2018-2022. Lastly, during the winter season, from 2013-2019 Chavez served as a technician and choreographer for Cypress Independent Winter Guard. 
Ms. Chavez currently resides in Houston Texas and serves as the Color Guard Director at Friendswood HS. Aside from her career in the color guard activity, she is also a graduate from the University of Houston with a Bachelor's degree in Spanish and a minor in Education. During her free time she enjoys traveling, spending time with her family and her partner Mason, and cuddling with her tortoise cat, Pacha.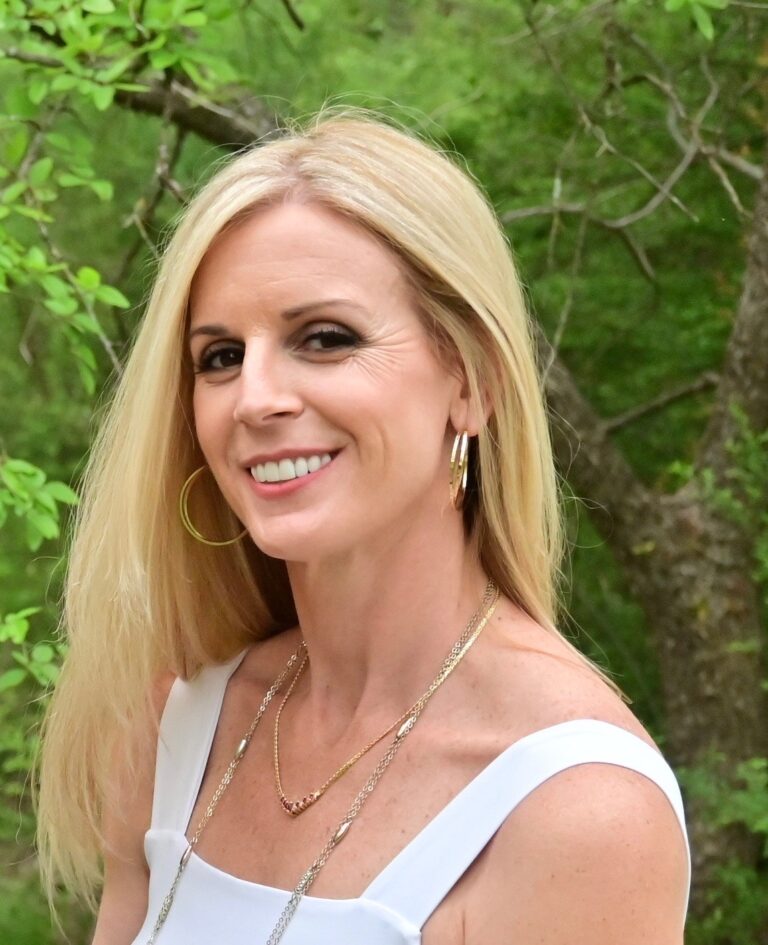 SUSAN HANGGI
COLOR GUARD CONSULTANT
Susan Hanggi is originally from Atlanta, GA, and has earned a Bachelor's degree in Secondary Education and her Master's Degree in Curriculum and Instruction.
As a performer, she competed with Pride of Cincinnati, Santa Clara Vanguard, Phantom Regiment Drum and Bugle corps and Phantom Regiment Winterguard.
As a teacher, Susan has worked with many great high schools across Georgia and Texas.  She has worked with many drum corps, as well, such as Spirit of Atlanta, Phantom Regiment, Carolina Crown Drum and Bugle Corps, and their respective winterguards. She has also served as the caption head for the Madison Scouts and Troopers color guards.
Currently, Susan works with the Marcus High School Band and teaches high school social studies for Keller ISD in Texas.