Blue Knights Announces New Partnership with MEINL

DENVER, CO – Ascend Performing Arts is thrilled to announce a new partnership with MEINL Percussion (view website).
Ascend Performing Arts is a not-for-profit educational organization, based in Denver, Colorado which operates the Blue Knights Drum & Bugle Corps, Blue Knights Percussion Ensemble and Blue Knights Winds. The ensembles of Ascend will perform exclusively with MEINL Percussion equipment.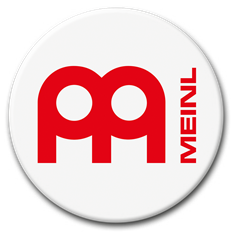 "MEINL has been a leader in percussion instruments over the past 25 years," said Mark Arnold, Chief Executive Officer, Ascend Performing Arts. "I am looking forward to working with them as they help us provide more opportunities for our Blue Knights performers in the future."
MEINL Percussion, based out of Germany, has provided a wide assortment of high quality instruments for players all over the world, regardless of age, financial background or playing skill. MEINL has set the standard in developing new and improved instruments to set the standard in the percussion world. Original MEINL innovations like the Free Ride System for Bongos, the Floatune® Tuning System for Timbales and Djembes, the revolutionary STEELY II Conga and Djembe Stands, or the Professional Conga and Bongo Stands prove their leading position in Research and Development work and set the standard in the percussion world.
Over the years, MEINL has continued to add world percussion instruments to their catalog and now carry several instruments that are the heartbeat of traditional ethnic music from Brazil, Latin America, Africa, the Middle East, India, and more.
∴ For more about our partners, visit HERE!