Blue Knights-Bahrain Daily Blog Post (4.11.16)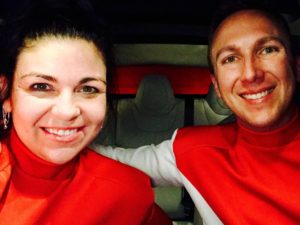 Thoughts and feelings from Drum Major Ashley Drayer
And just like that, our last U.S. rehearsal is done!! We had a great 'family and friends' send off performance. A chance for us to get in front of people, be in uniform and perform one last time at home. Approximately 48 hours after our rehearsal ended here in Colorado, we will be having our first performance on the track in Bahrain. I guess that means I should probably pack…. Excitement is building for sure, as with any of these trips, they all just seem like a dream until the group is on the plane, then the reality hits as we step off on foreign soil.
I think about all the people I'm blessed enough to have by my side through this. Some whom I've known for 15 years…. some who I have only met recently. Some who I traveled to Taiwan with almost 3 years ago. Some I shared a field with playing for the Denver Broncos Stampede, many, I've spent endless summer hours with while on tour with the drum corps both as a performing member and a marching member. Some I have taught, taught with, and have been taught by.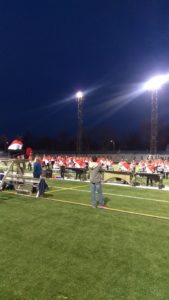 I'm so excited to cross this barrier. I'm THRILLED to learn about the people, culture, history, religion, economics etc of this country. I truly believe this is an unbelievable experience to educate (as much as we can), our friends, family, coworkers on people and places that they will probably never be able to learn about first hand. Differences are beautiful everywhere, but get brought to a whole new light when they are so drastic. In a few short hours, we will be saying goodbye to our family and friends to embark on a mother life changing journey. See you soon Bahrain!!
Be sure to check in each day of our Bahrain trip for Ashley's insights as she leads this group of passionate performers to a place where no drum corps has gone before!!
∴ Read all blog updates
 here!ᐧ
---