Blue Knights saddened by loss of Janice Heath

DENVER, CO – The Ascend Performing Arts family is saddened by the loss of the Blue Knights Drum and Bugle Corps' long-time volunteer and avid Blue Knights supporter, Janice Heath. Janice passed on January 31, 2015.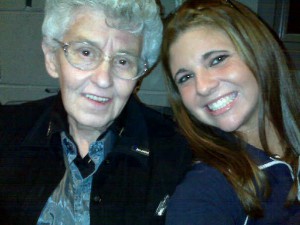 Former Blue Knights Drum Major, Ashley Drayer, shared her thoughts on Janice's impact through the years.
"Janice was a friend to so many, with beautiful experienced, the biggest heart I've ever seen, and such amazing life stories. I know this serves as the first most of my Blue Knights Drum & Bugle Corps family have heard this, as her daughter contacted me last night to let me know of her passing. For those of you who weren't lucky enough to know this beautiful soul, she would come to Blue Knights rehearsals with her dog in her car, watch, clap, and when the moment was right, would yell "Your mother loves you" or "Kick some brass"! She was a drum corps enthusiast and helped out for years at the Bingo hall as well supporting our organization. She was at Drums Along the Rockies every year until last year where she wasn't able to make it, always with a giant megaphone. This is a picture of her and I when Blast! came to town. I have never met a more passionate individual for all things music. You have joined a wonderful group of people in heaven, where I know you will be taken good care of, but we will miss you like crazy down here. Fly with the angels my beautiful friend."