Blue Knights to Remember Del Owens

DENVER, CO – The Blue Knights are sad to announce the passing of long-time Blue Knights supporter Del Owens.
Del had been a member of the Blue Knights family for over 20 years, and was involved with the Blue Knights Drum & Bugle Corps and the Blue Knights Percussion Ensemble. He also volunteered at BKXperience clinics and our Ascend Events such as Drums Along The Rockies and the Friendship Cup Marching Competition.
"Del  expressed that he did not want a big ceremony about him because meeting the needs of the members of both the drum corps and percussion ensemble were the reasons he volunteered. The gratitude they expressed and the interactions with members were his rewards," said Mark Arnold, Executive Director of Ascend Performing Arts. "He will be missed so we feel that dedicating the February,  joint training camp for both ensembles in Del's memory would be fitting."
This camp will be held at Englewood High School on February 17-19. Both the percussion ensemble and the drum corps will be rehearsing together at Englewood High School over that weekend. Please join us by volunteering in his memory. Click the button below to volunteer:

Can't volunteer but want to remember Del? There is still a way to participate in Del's memory by donating to the Del Owens Memorial Scholarship which has been established to benefit a Blue Knights member in the percussion ensemble and the drum corps. Donate below: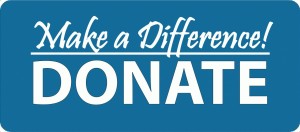 ---