Blue Knights Winds to Compete in 2019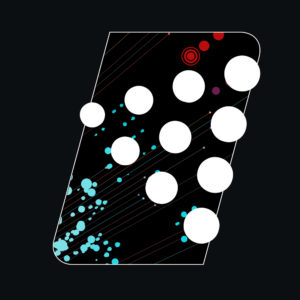 DENVER, CO – Ascend Performing Arts, a nonprofit performing arts organization based in Denver, Colorado, is pleased to announce a new competitive ensemble that will activate for the upcoming 2018-2019 season: Blue Knights Winds.
The Blue Knights Winds will compete in the Rocky Mountain Percussion Association (RMPA) circuit and the Winter Guard International (WGI) Winds division for the upcoming season. The group will be comprised of brass, woodwind, percussion, and visual ensemble performers and will serve as a high-caliber performance group that may also be available for educational clinics and specialized performances in the Rocky Mountain Region.
"The Winds group will provide another opportunity for performers to be a part of the Blue Knights experience but will also be involved in our local community in educational capacities," said Mark Arnold, Executive Director of Ascend Performing Arts. "We are very excited to have a 3rd Blue Knights ensemble available for students in Colorado!"
The Blue Knights Winds will be under the direction of Abraham Eng, a Blue Knights Drum & Bugle Corps alum baritone and euphonium player from the 1999-2003 seasons. Abe went on to join the instructional staff of the drum corps from 2004 to 2008 including three years as the Visual Caption head. Afterwards, he has continued to stay involved with the drum corps as an alumni and supporter.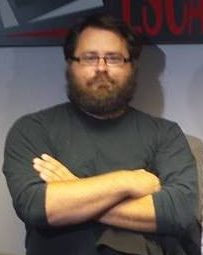 "I have long been a supporter of expanding the performance opportunities for young wind players here in the Denver area," said Abe Eng, Ensemble Director. "It is long overdue for winds performers to be able to experience the unique, creative, and challenging performance environment that their friends in color guard and percussion have enjoyed for years. I look forward to providing those students with a high quality, engaging experience they can't find anywhere else here in the metro area."
This ensemble will continue the tradition of excellence set by the Blue Knights Percussion Ensemble that helped pioneer indoor percussion in WGI in the early 1990's and the Blue Knights Drum & Bugle Corps that has become a consistent Top-12 Finalist in Drum Corps International (DCI). It will also continue the legacy of indoor winds set forth by the Blue Knights Winter Brass Ensemble in 2005-2007 that was founded and directed by Abe Eng.
The Blue Knights Winds are proud to partner with Jupiter Band Instruments and Majestic Percussion. Working under a philosophy to support music education and community since 1930, Jupiter's parent company, KHS Musical Instruments Co., Ltd., has become one of the largest musical instrument producers in the world today. Vic Firth, Remo and Zildjian will also play a role with the Blue Knights Winds with the percussion section.
The ensemble will also continue its partnership with Winter Guard Tarps that provides quality digital printing for digital flags, backdrops, floor tarps, and uniforms as the official digital print partner for the Blue Knights. In addition, the Blue Knights Winds may also utilize The Band Hall and Creative Costuming & Design for their uniform needs. Directors Showcase International (DSI) will be a key partner with their support of shoes, color guard equipment, gloves and band supplies for the Blue Knights. Pageantry Innovations is a proud sponsor of the Blue Knights with their support of props, pit carts and more. The horn line will utilize Pickett Brass mouthpieces for the the inaugural season.
Although the Blue Knights Winds isn't the first ensemble of its kind under the Ascend Performing Arts umbrella, it will continue to promote & support Ascend's mission of elevating life performance in the region by "furthering the education and growth of young people through the participation of high-caliber performing arts programs that promote teamwork and discipline, develop leadership skills and enhance self-esteem."
The new group will focus on skills and performance development for performers of any level. Performers will learn an 8-minute show that will be produced in the Fall by experienced Blue Knights staff. Due to the rehearsal and performance schedule, it is expected that most members will come from the Rocky Mountain region.
Admin:
Abe Eng – Program Director
Ethan Goddard – Ensemble Manager
Design:
Andy Smart – Program Coordinator
Robbie Billings – Visual Designer
Joe Hills – Design Consultant
Neil Adkison – Visual Consultant
Instructors:
Thomas Kober – Music Caption Head
Dan Gustad – Music Instructor
Joe Hills – Music Instructor
Luke Story – Music Instructor
Brian Ebert – Woodwind Consultant
Jeffrey DesMarteau – Visual Caption Head
Becky Paschke – Visual Instructor
Auditions for the inaugural season of the Blue Knights Winds group will be held this Fall with details posted soon. Those who are interested in being a performer, staff member, or volunteer, please complete the interest form below.
∴ Follow the Blue Knights Winds on Facebook HERE.
∴ To learn more about the WGI Winds activity, click HERE.
∴ Register for Blue Knights Winds BKXperience-Audition! Clinics HERE.
∴ Video Audition HERE.


∴ Submit an interest form for the latest updates HERE.

---