DENVER, CO – Ascend Performing Arts is closely monitoring the evolving situation surrounding the coronavirus (COVID-19) and what it may mean for Ascend Performing Arts activities and the Blue Knights ensembles.
Recommended sites to follow are the World Health Organization (WHO) and the Center for Disease Control and Prevention (CDC) for their updates and data as more is learned about the disease. Also, follow Colorado Department of Public Health & Environment for local guidance.
First and foremost, Ascend Performing Arts and Blue Knights staff is dedicated to providing a healthy and safe environment for its members, family, and staff. The Blue Knights ensembles (Blue Knights Drum & Bugle Corps, Blue Knights Percussion Ensemble, and Blue Knights Winds), as well as Winter Guard International (WGI) and Drum Corps International (DCI), are committed to keeping our members and staff informed.
What Ascend Performing Arts is doing:
Ascend Office Staff are now working from home. Please allow extra time to respond to emails and phone calls.
BKMarketplace.org online store still open for business.
UPDATE 7/2/20: Blue Knights Bingo operations have been temporarily halted to comply with CDC guidance (here) until Wednesday, July 8th.

Masks required.
There will be one door for entrance and one door for exit. Just so many in or out at a time.
All areas have been marked for distancing.
Plexiglass at both check-in stations, plexiglass at the snack bar, only one person selling and only limited snacks.
Please be kind to our workers has this is a new system for us all.

The Blue Knights Winds and Blue Knights Percussion Ensemble have stopped their seasons in accordance with WGI and RMPA canceling their seasons. We will re-evaluate the situation in the coming weeks to determine when we may be able to perform a final performance for our family and friends.
The Blue Knights Drum & Bugle Corps:

Effective March 26, 2020, the DCI summer national tour has been canceled per DCI member corps vote with concurrence by the DCI Board of Directors based on the ongoing COVID-19 global pandemic impacting our ability to tour (read more).
The difficult decision is not taken lightly as we put the health & safety of our members, staff, volunteers, and family first.
DCI and the Blue Knights remain unified in their commitment to do what makes sense as it relates to all future considerations, consistent with the safety of everyone involved.

Drums Along the Rockies-Boise Edition (ID), Corps Encore (UT), and Drums Along the Rockies (CO) have been canceled.

Please allow our office time to work through the impact of COVID-19 on operations to respond to questions.
Have a question? Email

[email protected]

BKXperience-Perform! Clinics have been temporarily suspended until further notice.
On July 7, 2020, the Colorado Bandmasters Association voted to cancel the 2020 fall marching band season which also cancels our 3 Friendship Cup Marching Band Competitions at Englewood High School, Prairie View High School, and Fountain-Fort Carson High School. Read the full statement here.
While we cannot predict how COVID-19 will spread in the United States, the Blue Knights ensembles along with WGI and DCI are developing protocols to prepare for this virus, including determining additional measures that may be needed to keep our members, staff and communities healthy.
While healthcare understanding about this new disease and how to prevent it and treat it is still on-going, we understand that COVID-19 is a respiratory virus that can spread from person to person. For now, each of us can practice basic everyday disease prevention measures like frequent hand washing, staying home when sick, social distancing, and covering coughs and sneezes.
We encourage everyone to follow the CDC's recommended guidelines:
• Wash your hands often with soap and water for at least 20 seconds especially after you have been in a public place, or after blowing your nose, coughing, or sneezing.
• Stop handshaking and maintain social distancing (at least 6 feet of separation).
• Avoid touching your face and cover coughs and sneezes.
• Disinfect surfaces like doorknobs, tables and desks regularly.
• Stay home if you're feeling sick (except to get medical care) or have a sick family member in your home.
• Always carry tissues or paper towels and handi-wipes in your vehicle and use them while at the gas pump to touch the pump buttons and gas handle.
• Avoid traveling.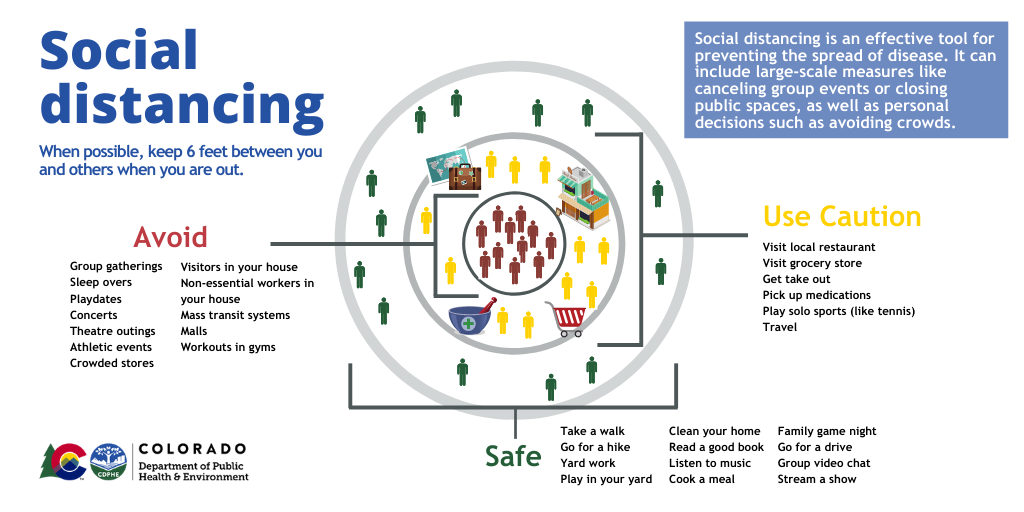 For reliable information, the U.S. Centers for Disease Control and Prevention (CDC) website has up-to-date and factual information and advice, with updates added daily. The World Health Organization (WHO) is also a trusted source for information, especially the worldwide picture. WHO has a page devoted to dispelling unfounded rumors here.
We will post updates related to the situation below.
UPDATES:
UPDATE: 12/3/2020: Blue Knights Enthusiastically Support DCI's Return in 2021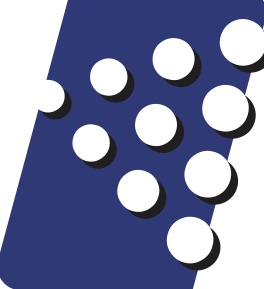 With today's announcement from DCI regarding the return of drum corps for a series of events at Lucas Oil Stadium in August 2021, we as the Blue Knights would like to express our sincerest enthusiasm and support.
The Blue Knights have been working for months both alongside and independently of DCI in planning for the 2021 season, and we are incredibly proud of the extensive work done so far to plan for an informed, safe, and successful upcoming summer.
While 2021 will certainly be different, our focus has been and will continue to be first and foremost on ensuring that we provide the positive experience of a lifetime for our members. As the circumstances of the pandemic evolve, we will continue working with DCI on further shaping the possible 2021 event schedule, and are committed as an organization to providing unique performance opportunities and experiences.
We are enthusiastically pleased with this latest development, and will be continuing to work towards what will be a memorable, unique, and healing summer in 2021. We have weathered many challenges in our 62 year history, and are confident that with our preparation, we will be able to handle the challenges of 2021 and onward with strength and grace.
We're looking forward to the near future with optimism, excitement, and pragmatic determination to do what we love most: bringing incredible experiences to incredible young people, while creating incredible performances.
∴ READ FAQ's HERE 
---
UPDATE: 12/3/2020: 2021 DCI event series slated for Indy in August
by Drum Corps International

Drum Corps International is pleased to announce plans for a series of drum corps events to be held in Indianapolis at Lucas Oil Stadium August 12, 13 & 14, 2021.
DCI and each of its individual organizations continue to gather information and closely monitor the evolving public health and safety conditions brought about by the COVID-19 pandemic. Guided by a Tour Reopening Task Force of medical professionals and other experienced leaders both inside and outside of the marching arts, participating ensembles have been presented with information and options for their consideration regarding 2021 activities.
With considerable and unique challenges being faced by individual groups, often with widely differing state, regional and local public health requirements, each participating organization is encouraged to proceed in the best interest of their performers and their respective organizations—not only for 2021 but for the long-term as well.
"The coming season will, by necessity, be 'different' to say the least; but we are determined to safely create a stage like no other in order to offer performance opportunities in the summer of 2021 as a 'bridge' to a tour in 2022 and the celebration of DCI's 50th anniversary season," Drum Corps International CEO Dan Acheson said. "Not only are we anticipating that the corps will offer an incredible experience for their performers in 2021, but we are confident beyond any doubt that fans who support our activity will be delighted by their performances."
Subcommittee meetings, additional research, and ongoing discussion will continue during the coming days and weeks in preparation for the next full meeting of corps directors, to be held at the 2021 DCI (Virtual) Annual Meeting in January.
"We anticipate that if circumstances improve with regard to controlling the pandemic, we will seize every safe opportunity available to add events in addition to those being planned for Indianapolis," Acheson said.
---
UPDATE 11/3/2020: Blue Knights Bingo Suspended
All Bingo sessions at this time are on hold due to current capacity limitations in Jefferson County. Thanks for your understanding and we will keep you updated when sessions can resume.
Learn more: www.facebook.com/blueknightsbingo
---
UPDATE 9/28/2020: WGI Statement on 2021 Season

We prize the health of our community-our participants, volunteers, adjudicators, and employees. To play our part in the fight to contain the spread of COVID-19, we have been closely following state and city leaders and health officials' expert guidance. We are awed by the dedicated medical professionals and essential workers working tirelessly on the front lines.
Today WGI Sports of the Arts is announcing the cancellation of in-person events for the 2021 season. We had hoped to use this upcoming season as a beacon of healing after the abrupt and challenging end to the 2020 season. Still, after numerous discussions with local and state health officials, our top priority remains to ensure the health and well-being of all our participants and patrons.
Despite this disappointment, our role as a global leader in the marching arts has never been more critical. WGI will offer a robust schedule of virtual competitive and non-competitive events to keep students and educators motivated and engaged. New classes for Junior groups, Regional A Percussion & Winds, and Concert Winds have been added to our regular competition classes. The E-Showcase celebrates the offbeat and innovative concepts always found in WGI but now has no standard rules…the sky's the limit!
While WGI will be going virtual this season, some of our Circuit Partners may be offering in-person events as local circumstances warrant. As a community, we encourage all to patronize these efforts as another way to support performers and these vital organizations that keep our activity alive.
The coronavirus pandemic has had a devastating effect on WGI, our Circuit Partners, and fellow marching arts organizations Drum Corps International and Music For All. Since our events have gone dark in March, hundreds of marching arts events continue to be altered or canceled. WGI is facing a financial impact of more than $1.5 million for the current fiscal year ended June 30, and many of our employees temporarily furloughed.
In the coming days, ticket patrons and groups will be receiving instructions and options on refunds due. As we did in March, we ask for your patience to navigate this considerable task with our reduced office staff. As we continue down the road to recovery this year, please consider extending your support with a donation.
While much remains uncertain right now, one thing is for sure: this crisis will pass. Our community will recover, and we will return in 2022 by providing powerful and meaningful experiences for young people as WGI has for over four decades. We are convinced more than ever of the redeeming qualities of the arts in all our lives.
Thank you for your loyalty and love for WGI, which has been a ray of hope during these dark times. We've all had to temporarily say goodbye to many aspects of our everyday life. Still, we look forward with great excitement to the time when we can all be together again at our events for entertaining performances and enriching arts experiences that lift the human spirit.
Even apart, we're in this together.
Learn more at WGI.org
---
UPDATE 7/2/2020: Blue Knights Bingo Resuming
The Blue Knights Bingo operations will resume within compliance with CDC guidance (here) on Wednesday, July 7th.
Masks required.
There will be one door for entrance and one door for exit. Just so many in or out at a time.
All areas have been marked for distancing.
Plexiglass at both check-in stations, plexiglass at the snack bar, only one person selling and only limited snacks.
Please be kind to our workers has this is a new system for us all.
Get the latest updates from the Ascend Performing Arts website as we continue to closely monitor the situation.
Learn more: www.facebook.com/blueknightsbingo
---
UPDATE 3/26/2020: Blue Knights Cancel 2020 Summer Tour
To our Blue Knights, Alumni, Donors, Volunteers, and Family: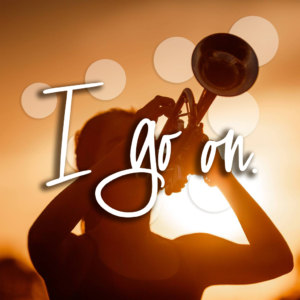 After several weeks of closely monitoring the situation–in coordination with Drum Corps International (DCI) and other drum corps (read more)–the Blue Knights have made the difficult decision to cancel our planning for the 2020 summer national tour due to the Coronavirus (COVID-19) global pandemic. This will be the first time the Blue Knights will not field a drum and bugle corps in 62 years. 
While we recognize the hard work and preparation already put into this summer by our members and staff, this decision allows everyone in the Blue Knights to focus on their individual safety and well-being, and help their community get through this crisis. We have made a commitment to our members, staff, alumni, fans, and supporters to prioritize their health & safety first. 
The response to this global health crisis is unprecedented. The COVID-19 pandemic has changed the world for each and every one of us. Please know we are thinking of you during this difficult time. 
This decision will have a major impact on the Blue Knights, Ascend Performing Arts' show events, education clinics, and all of the DCI community. While we do not have the resources to absorb the costs of canceling the summer, we will work diligently with the support of our Blue Knights Alumni, Family, and Supporters to come back stronger in 2021 (click here to learn how you can help). 
Once we take a moment to catch our breath and check in with our members and staff, we will shift gears to prepare for next season now that we know what we must do. Our intent is to make sure Ascend Performing Arts and the Blue Knights will be here for you now and in the future. 
We realize there are many questions. We have included a question & answer section below with more details coming soon. Please follow us on our AscendPerformingArts.org website, Facebook, Twitter, Instagram, and LinkedIn for updates on our next steps forward.
We wish you good health, we will #MarchOn, and we look forward to the day when our Blue Knights family is back together!
I Go On
Mark Arnold
Chief Executive Officer
Ascend Performing Arts
www.AscendPerformingArts.org
∴ READ FAQ's HERE 
---
UPDATE 3/26/2020: DCI Cancels 2020 Summer Tour

We know this is a difficult time for everyone as we all respond to the COVID-19 crisis. The events worldwide have impacted Drum Corps International as well, forcing cancellation of the 2020 Summer Tour as of Wednesday, March 25. 
DCI's voting membership unanimously reached the difficult decision with great regret after thorough evaluation of numerous factors affecting participant health and safety, travel requirements, logistics, venue availability, and other associated issues. The membership also agreed that in order to preserve the opportunity for this year's class of age-outs, performers will receive additional eligibility based on existing age requirements with a one-year extension.
Above all else, the entire DCI community remains unified in its commitment to preserve the health, safety, and well-being of everyone involved in our activity.
We share in the profound disappointment of the thousands of remarkable performers who will be unable to take the field this summer on the 2020 DCI Tour. We encourage every one of them to continue to commit fully to the pursuit of their personal best. We sincerely hope that corps members everywhere will continue to embrace the values taught through participation in the marching arts to remain motivated until we are able to perform together under the stadium lights once again.
We are extremely grateful for everyone who continues to support our participating corps – from the incredible teachers, designers, judges and administrators to the uniform, instrument and marching music products companies. We are fortunate to have a nationwide network of Tour Event Partners, band directors, schools and performance venues who keep the lights shining bright on our performers. Our  most heartfelt appreciation also goes out to the countless staff, event staff, volunteers, health and wellness providers, and to DCI's vast family of fans around the world, along with countless parents and alumni who have always been the unconditional allies of our performers. 
DCI and all participating organizations will shift focus from tour preparation to addressing the sizable operational and financial challenges resulting from these extraordinary circumstances. In the coming weeks and months, DCI and the corps will work to develop the plans necessary to return to a full schedule in 2021.
We will provide information soon on ways to help ensure that drum corps emerges from this crisis stronger than ever. Together, we will #MarchOn.
Learn more: dci.org 
---
UPDATE 3/23/2020: Update from CEO of Ascend Performing Arts
Dear Blue Knights Family & Friends,


Together we have faced many triumphs and challenges.
For over 60 years, we've controlled our future through diligence to task and supporting each other through our mutual devotion to the incredible power of the marching arts. Our Blue Knights Drum and Bugle Corps, Blue Knights Indoor Percussion Ensemble, Blue Knights Indoor Winds and numerous other activities have brought us the power to face life with determination.
But now it seems we have no control… COVID-19 has changed our world.
We don't have a "drill" or a song to hang onto to carry us through. In many cases, we worry this experience may cease to exist for our children and future generations.
Never in our lives has it felt so personal, and I know we all feel the same. I have recently witnessed my own children lose their jobs and struggle to cope. Knowing they are not alone in their struggles doesn't bring much solace. For the past several weeks I have also been working alongside the staff and providers of my Wife's medical practice. They work tirelessly trying to take care of their patients, help them survive this deadly virus, and each day they go to work without adequate personal protective equipment (PPE)… supplies that are non-existent or rapidly declining… yet my Wife and her team are there to offer comfort and hope. They are true heroes.
At Ascend Performing Arts, our staff have taken additional precautions and are working from home, keeping our organization moving forward and planning contingencies to preserve the continuance of the Blue Knights programs, our events such as Drums Along the Rockies, our educational outreach clinics like the BKXperience! and other music education programs for today and future generations. I can't begin to express my gratitude to the Ascend Performing Arts staff for carrying on this work in such an uncertain world.
In a world where things seem so out of control, we must remember to try and stay focused upon the hope of the day we know will come. I believe what we do at Ascend Performing Arts plays an important role in our world and I know you all agree. When it comes down to it, it has been this knowledge that has sustained the Blue Knights for over 60 years. We must work together to keep our "song" alive for another 60 years.
As we have been doing, we will continue to keep you informed as to further developments as they unfold.
Hug your Family and stay safe.
I go on…
– Mark
Chief Executive Officer
Ascend Performing Arts
---
UPDATE 3/18/2020: DCI Summer Tour Update
In response to the most recent developments with the coronavirus (COVID-19), DCI convened a special meeting of its Voting Membership on Tuesday, March 17 via teleconference to discuss the current impact on the DCI community. Representatives from member organizations shared mitigation strategies and discussed planning options for the 2020 summer tour.
To date, all DCI corps have canceled their in-person weekend rehearsal camps for the balance of March and are in the process of canceling for the month of April as well, adhering to current guidance (President's Guidelines 0316) regarding non-essential travel and avoiding social gatherings in groups of more than 10 people from the Centers for Disease Control (CDC), the National Institute of Health (NIH), and the White House. Corps will continue to respond accordingly as the situation unfolds over the next few weeks.
Working closely with the Board of Directors, the Indianapolis-based DCI professional staff has shifted its focus from standard pre-season preparation to business continuity and contingency planning. With hope for a safe and vastly improved environment in the coming weeks, current efforts include developing a revised and compressed schedule for the 2020 summer tour. 
The entire DCI community is unified in its commitment to protect performers, staff, and volunteers, along with housing site hosts and all who are associated with the tour's nationwide operational structure. This commitment remains the top priority.
DCI will continue to release information as more details become available.
Learn more: dci.org
---
UPDATE 3/17/2020: WGI Office Closure

As the global effect of coronavirus (COVID-19) continues to evolve, WGI is firmly committed to the health and safety of our participants, supporters, and employees while serving our community. We are closely monitoring the changing situation and complying with public health guidance.
Effective immediately, the WGI office will be closed until further notice. At this time, we are fully operational and will continue provide uninterrupted service through remote working arrangements for our staff. Our first priority is taking care of the participating groups, ticket holders, and vendors that were affected by the cancellation of our remaining 2020 events.
Voicemails will take longer to return. However, emails are continuing to be monitored and you will receive a faster response by email. If you are unable to email, please leave a detailed message, including your name, address, phone number, and reason for your call. Calls will be returned as soon as possible.
Due to the overwhelming number of details and refunds created by our cancellations, please note that our first priority is to address that situation first. Questions about rules or policies regarding the 2021 WGI season will be deferred until we have addressed more immediate issues from the past week.
Thank you for your understanding and patience as we navigate this unprecedented situation. We all are in a unique and challenging time for the marching arts, but confident that we will get through this together.
We will continue to update you as we know more but for now, we hope you and your loved ones stay safe and healthy.
Ron Nankervis
CEO, WGI Sport of the Arts
---
UPDATE 3/16/2020: Blue Knights Bingo Halted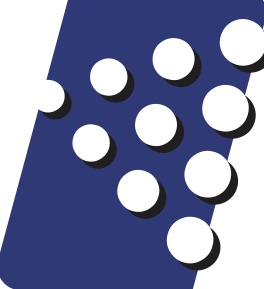 The Blue Knights Bingo operations have been temporarily halted to comply with CDC guidance.
No game starting this Wednesday, March 18, 2020.
Get the latest updates from the Ascend Performing Arts website as we continue to closely monitor the situation.
Learn more: www.facebook.com/blueknightsbingo
---
UPDATE 3/13/2020: WGI Board Extend Eligibility to 2021

Due to the extraordinary and unforeseen circumstances resulting from the COVID-19 outbreak and situations that are beyond the control of WGI and competing groups or their members, the WGI Board of Directors extend the eligibility for one year only, during the 2021 competitive season, for performers who are currently members of independent units as of March 11, 2020.  This decision will have no impact or effect whatsoever on scholastic eligibility which is governed by state and local law.
Learn more: wgi.org
UPDATE 3/12/2020: RMCGA 2020 Season Cancelled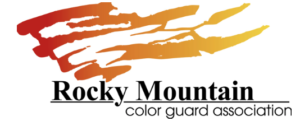 The Rocky Mountain Color Guard Association Board of Directors has been in constant communication to monitor and evaluate a way forward for our remaining 2020 scheduled events.
It is with a very heavy heart that we announce that the remaining events for the 2020 season have been canceled, effective today.
We know this is devastating for our members, performers, spectators and fans. We know that with the current situation regarding the COVID-19 outbreak and the school districts suspending seasons and government recommendations changing by the minute, it is the right thing to do for our community.
We look forward to seeing you all in 2021 for an amazing season.
Sincerely,
RMCGA Board of Directors
Learn more: rmcga.org
---
UPDATE 3/12/2020: DCI Coronavirus Update
Drum Corps International is continuing to monitor the impact of COVID-19 across the country. Specifically, we are following the quickly evolving developments at all levels as well as the ongoing determinations by local and national public health officials. We are also receiving tremendous assistance from our extended network of career healthcare professionals working through the Marching Music Health, Wellness & Safety Project.
Our top priority remains the health and safety of everyone in the DCI community.
DCI will continue to adhere to all national directives and incorporate the guidance from the Centers for Disease Control and Prevention, public health authorities, and physicians to ensure the safety of our performers, staff, volunteers, partners, audience members, and everyone associated with DCI's nationwide operational structure.
With so many schools and events affected at this point, we understand that many in the DCI community are concerned about the 2020 Summer Tour, which begins three months from now. While there have already been some disruptions to rehearsal camps for the individual corps this month depending on their geographic locations, there will likely be more impact on spring activities. However, at this point, we are continuing to plan for a 2020 DCI Summer Tour.
We share in the disappointment of all those at WGI-Sport of the Arts on the decision to cancel the 2020 WGI World Championships and other scheduled events. We understand that the decision was extremely difficult, and we salute the thousands of passionate performers, instructors, and administrators around the world who devote their winter months to elevating their standards of excellence.
As the situation unfolds over the coming days and weeks, we will continue to work with corps administrators, tour event partners, stadium managers, and hundreds of housing site hosts from coast to coast to assess all available information and make necessary adjustments.
We will continue to provide updates at DCI.org and through our social media channels.
Learn more: dci.org
---
UPDATE 3/12/2020: RMPA Cancels 2020 Season
Hello RMPA Friends and Families,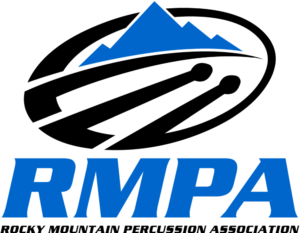 After reviewing the social distancing recommendations of the CDC, WHO, as well as local health officials, the RMPA Board of Directors has voted unanimously to suspend all remaining events for the 2020 season. This decision was not made lightly but the priority is, and always has been, the health and well-being of all those in our organization. As well, CHSAA has suspended all activities in the state so RMPA is not able to pursue completing the season via an online platform.
We are deeply saddened by the recent developments, but understand that as a community we have a responsibility to not only care for ourselves but for those around us. The RMPA Board of Directors is made up of volunteer instructors who are deeply invested in the activity. The students we teach, their health and safety, as well as the health and safety of our local communities absolutely comes first. RMPA is committed to being part of the effort to flatten the curve to save lives and we applaud efforts throughout the state and the country to do just that.
We thank you for your patience and understanding and we wish all of you the best of health as we continue to navigate this historic and unprecedented situation.
Be safe and please take care of one another.
Sincerely,
-RMPA Board of Directors
Learn more: rmpa.org
---
UPDATE 3/10/2020: WGI Cancels 2020 Season

Ascend Performing Arts and the Blue Knights Winds are saddened by the news of the cancellation of the WGI Sport of the Arts​ World Championships in Dayton Ohio.
Although this is extremely disappointing for all involved, we are grateful that WGI has the health and well-being of all performing members from around the world in the forefront of all decisions made in this evolving situation with the coronavirus pandemic.
We will continue to work with the RMPA – Rocky Mountain Percussion Association Board of Directors with regard to the upcoming competitions. As always, we will continue to make decisions that puts the health and safety of our performers, staff, volunteers, and family first.
Read WGI's statement here: wgi.org
---