Easy Ways to Support Blue Knights This Season

DENVER, CO – We are so thankful for the incredible support we have received from our alumni, family, friends, and fans that helped "elevate life performance" in 2018.
Tuesday, November 27th is widely known as Giving Tuesday where people all over the world will celebrate generosity by giving their time, talent and treasure. We encourage our Blue Knights Alumni, Fans, and Supporters to consider Ascend Performing Arts when participating in Giving Tuesday this year.
Our goal is to surpass last year's success, but we need your help to make it happen. Every gift matters, whether it's $5, $10 or $50; it makes a collective impact when we all work together. Thank you for your support of the performing arts!
Here are five ways you can support the Blue Knights this season

:
1. GIVE!
As a participating nonprofit on ColoradoGives.org, Ascend Performing Arts programs, the Blue Knights Drum and Bugle Corps, Blue Knights World Percussion Ensemble, and Blue Knights Winds will benefit from this initiative in many ways.
Schedule your donation to arrive on December 4th and you will be taking part in Colorado Gives Day, which entitles Ascend Performing Arts to receive 100% of your tax-deductible donation, plus a portion of the $1 Million FirstBank Incentive Fund. Schedule your donation for Colorado Gives Day now by clicking the button!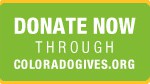 ---
2. BE A FUNDRAISER!
Get FREE Blue Knights merchandise by creating your own Facebook Fundraiser this giving season! From now through December 31st, get a $5 credit to the BKMarketplace online store for every $100 you raise through a Facebook Fundraiser benefiting Blue Knights.
Click here for a step-by-step guide.
---
3. BUY #BKGEAR!
Looking for the perfect gift? Support the Blue Knights by shopping at the BKMarketplace online store during the biggest shopping weekend of the year during our Blue Friday Sale.
Save $$ on the entire store! (excludes specialty items).
Blue Friday Sale valid Thursday 11/22 through Monday 11/26.
Items are limited, don't miss out!

---
4. BID ON AUCTION ITEMS!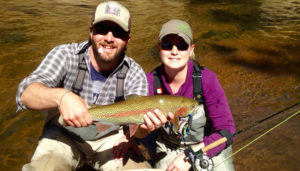 The 2018 Ascend Autumn Auction will run from November 18, 2018 to November 30, 2018, with proceeds going to Ascend Performing Arts to support our young Blue Knights performers.
Auction items range from exotic vacation getaways, Drums Along the Rockies Tickets, fishing trips and more guaranteed to delight and surprise. You can even donate an item to the auction to benefit the Blue Knights. Let the bidding begin!

---
5. SHOP WITH AMAZON SMILE!

Did you know? Using Amazon Smile this holiday season can benefit the Blue Knights.
Your online experience is exactly the same, just click here to go to Amazon Smile, search "Ascend Performing Arts" shop. Remember to always use smile.amazon.com when shopping!
---
6. FUNDRAISE WITH KING SOOPERS!
If every family at Ascend Performing Arts began using these reloadable King Soopers Gift Cards for our weekly errands, we would have thousands of dollars to give back to Ascend!
Did you know you can earn 5% of every dollar loaded to your reloadable gift card at King Soopers? Use your reloadable King Soopers gift card to purchase groceries, gas, and prescriptions. Reload using cash, check, or credit card at the store register or gas pump before each future purchase.
Purchase extra cards as gifts for family and friends OR for your charitable contributions! Cards are accepted at all Kroger brand stores in 30 states nationwide!
---
All giving matters: whether it is a financial gift, your time, or your talent. Together, we can power the future of this great youth performing arts organization.
Your support helps elevate life performance of thousands of youth in our Blue Knights ensembles, our BKXperience music education clinics and at our Ascend Events such as Drums Along the Rockies, Corps Encore and the Friendship Cup Scholastic Marching Competition. Thank you!