Season Recap: 2017 Blue Knights Show Seen by Many

DENVER, CO – Another season of drum corps has come to an end and with it audiences saw great achievement for the Blue Knights Drum & Bugle Corps.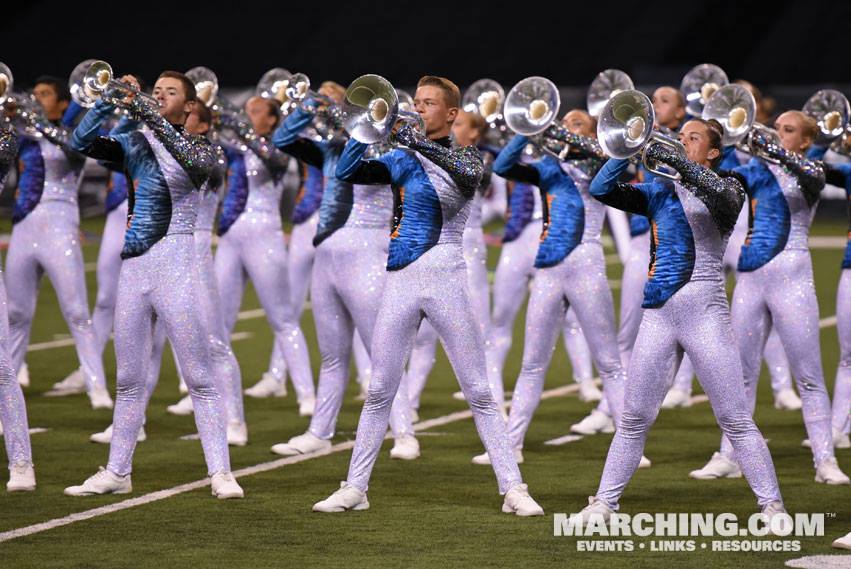 From a competitive standpoint, the Blue Knights placed 8th with a final score of 90.400. This is the first time the Blue Knights have placed in the Top-8 for 4 consecutive years. The drum corps ranked 6th in Percussion, 7th in Visual Proficiency and Brass, 8th in General Effect-1, General Effect-2, Visual Analysis and Music Analysis and 9th in Color Guard.
More importantly than the scores and rankings, the Blue Knights performed a compelling show, aptly named "i" that helped viewers see a new perspective inside themselves as well as society. The Blue Knights used mirrors on the field as a reflection of one's self and the outside world.
Spectators across America spoke highly of the Blue Knights and how the drum corps has been astounding over the past few years:
"I love the Blue Knights and they are one of my favorite DCI corps."
"I love the concept of "i", loved the brass, loved the percussion, loved the uniforms, loved the individuality. This show is still the BK I love and I don't want them to change a bit."
And crowds appreciated how the Blue Knights did not take to overusing electronics.
"Kudos to them for playing a truly fantastic series of arrangements and blowing you away without absurd amplification."
"My favorite music book of the year. No hornline amplification or electronics overdose needed."
The Blue Knights appreciates their fans and the support they have seen over years. They are looking forward to next season that starts this coming November. Learn more here.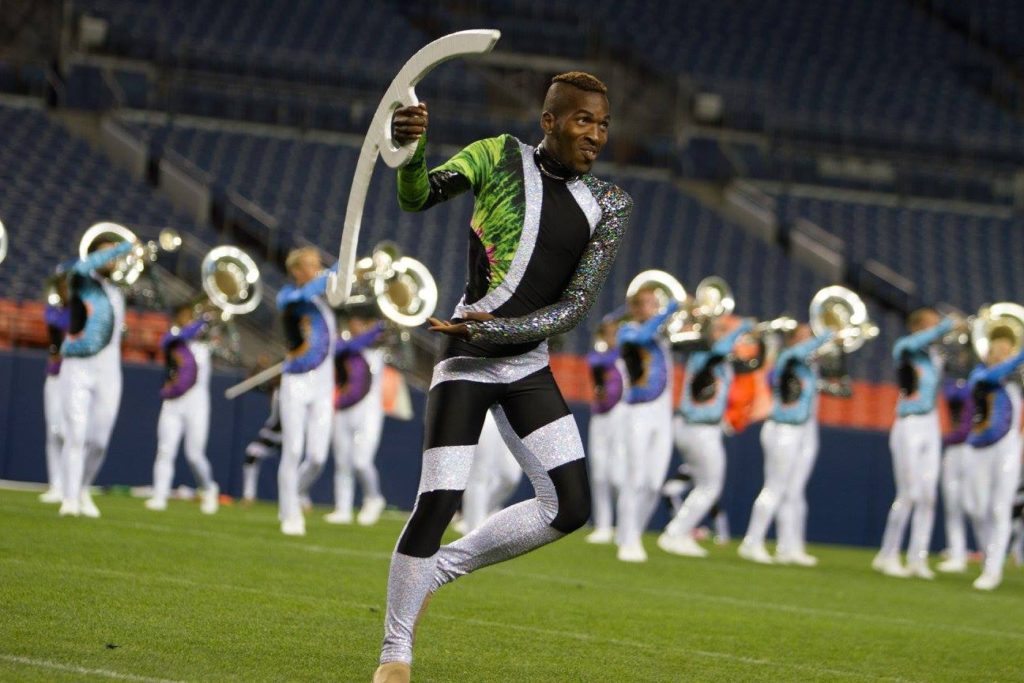 In addition to a successful year on the field, Ascend Performing Arts continued to see high attendance at Drums Along the Rockies with over 10,000 in attendance and Corps Encore with over 4,000 in attendance.
Also, Ascend Performing Arts held a Spark! Ideas Conference for music educators in Ogden, Utah for the second year. Plans are in the works to continue the program and help refuel the passion for music performance and expand attendees' professional networks next year.
Ascend Performing Arts saw a record attendance at our three BKXperience-Perform! Clinics the Blue Knights hosted in Grand Junction and Denver, Colorado and in Ogden, Utah. Blue Knights staff taught and inspired almost 500 participants with the Denver group performing on the field at Mile High before the Drums Along the Rockies show began. A special thank you to the Broncos Stampede Drum Line and Broncos Brass performers for their support of the BKXperience-Perform! Clinic at Drums Along the Rockies.
A special thank you to our wonderful Partners to whom without, we would not be as successful as we are. Thank you to Jupiter Brass, Mapex Drums, Majestic Percussion supplier of brass and percussion instruments; The Band Hall for custom designing our drum and bugle corps uniforms; REMO, Inc. supplier of drum heads; Vic Firth, Inc. supplier of sticks and mallets; Zildjian supplier of cymbals, sounds, and gongs; Pickett Brass supplier of custom built mouthpieces; Director's Showcase International supplier of shoes, color guard equipment, gloves and band supplies; Treeworks supplier of wind chimes and sound effects; Award & Sign supplier of age-out plaques, member jackets and other recognition; Field & Floor supplier of special digital printing for flags, props, and floors; Heartland Trailways is the official transportation provider for our drum and bugle corps; Stick Tape provides drum stick support; Halftime Magazine highlights the sights, sounds and spirit of the marching arts covering high school, college, drum corps, indoor percussion, winter guard and more; Bring Music to Life collects donated musical instruments, repairs them and then awards those instruments to deserving schools throughout Colorado, and Colorado Creative Industries provides financial support through a grant for our drum corps and indoor percussion programs. The Blue Knights would like to welcome to our new partner, Pageantry Innovations is a producer of props, pit carts, and more that support our drum and bugle corps and percussion ensemble.
The 20i7 Blue Knights showed audiences across the nation their interpretation of "i". Ascend Performing Arts would like to thank all of the Blue Knights members, instructors, admin staff, media team, volunteers, supporters, donors, alumni, fans and the BK Nation for making us all very proud of everything they have done to let the world know the Blue Knights are as strong as ever and ready to ascend to new heights.
---