Season Recap: "The Great Event" Has Arrived

DENVER, CO – With the return of the Blue Knights Drum & Bugle Corps back home on August 15th, another incredible season comes to a close. And there were many reasons to celebrate "The Great Event" this 2016 DCI season.
From a competitive standpoint, the Blue Knights placed 7th place with a final score of 90.738 and would be the first time the Blue Knights have placed in the Top-8 for 3 consecutive years. The drum corps was ranked 6th in Color Guard, 7th in General Effect-1, General Effect-2, Music Analysis and Brass, 8th in Visual Analysis, 9th in Percussion and 10th in Visual Proficiency.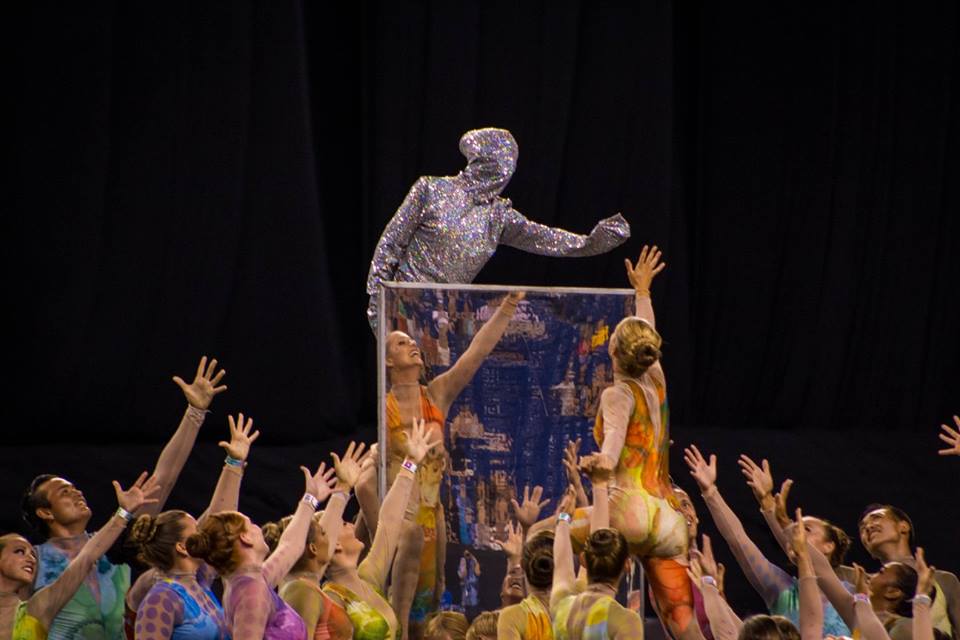 But even more than scores and rankings, the Blue Knights created a show that made spectators stop and ponder life. Audiences from across the nation raved about Blue Knights being a fan favorite and how this year's production of "The Great Event" is ethereal, mysterious, conceptual and amazing. "You had my favorite show of the year, and the only corps that made my cry this season, period." "The music was gorgeous, the drill was effective, and you guys performed this show to the max." "Please keep it up and come out with something even more extraordinary and original."
In addition to a successful year on the field, Ascend Performing Arts also broke records at Drums Along the Rockies with over 10,000 in attendance and Corps Encore with over 4,100 in attendance! It was the highest attendance in the last 10 years for both shows.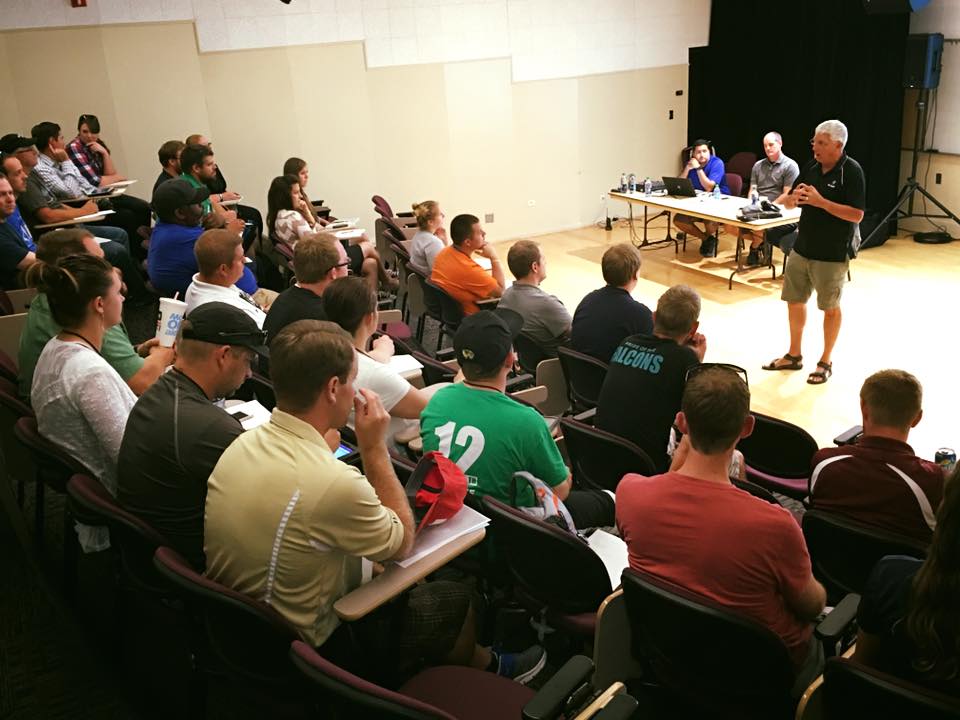 For the first time, Ascend Performing Arts held two Spark! Ideas Conferences for music educators, one in Ogden and the other in Denver. It was received with great response and sold out in both cities. We hope to continue the program and help refuel the passion for music performance and expand attendees' professional networks.
We also reached new heights at our two BKXperience-Perform! Clinics the Blue Knights hosted in Grand Junction and Denver. We taught and inspired 288 kids plus 195 of them performed on the field at Mile High before Drums this year. Special thank you to the Broncos Stampede Drum Line and Broncos Brass and the Rocky Mountain Color Guard Association for their support of the BKXperience-Perform! Clinic at Drums Along the Rockies.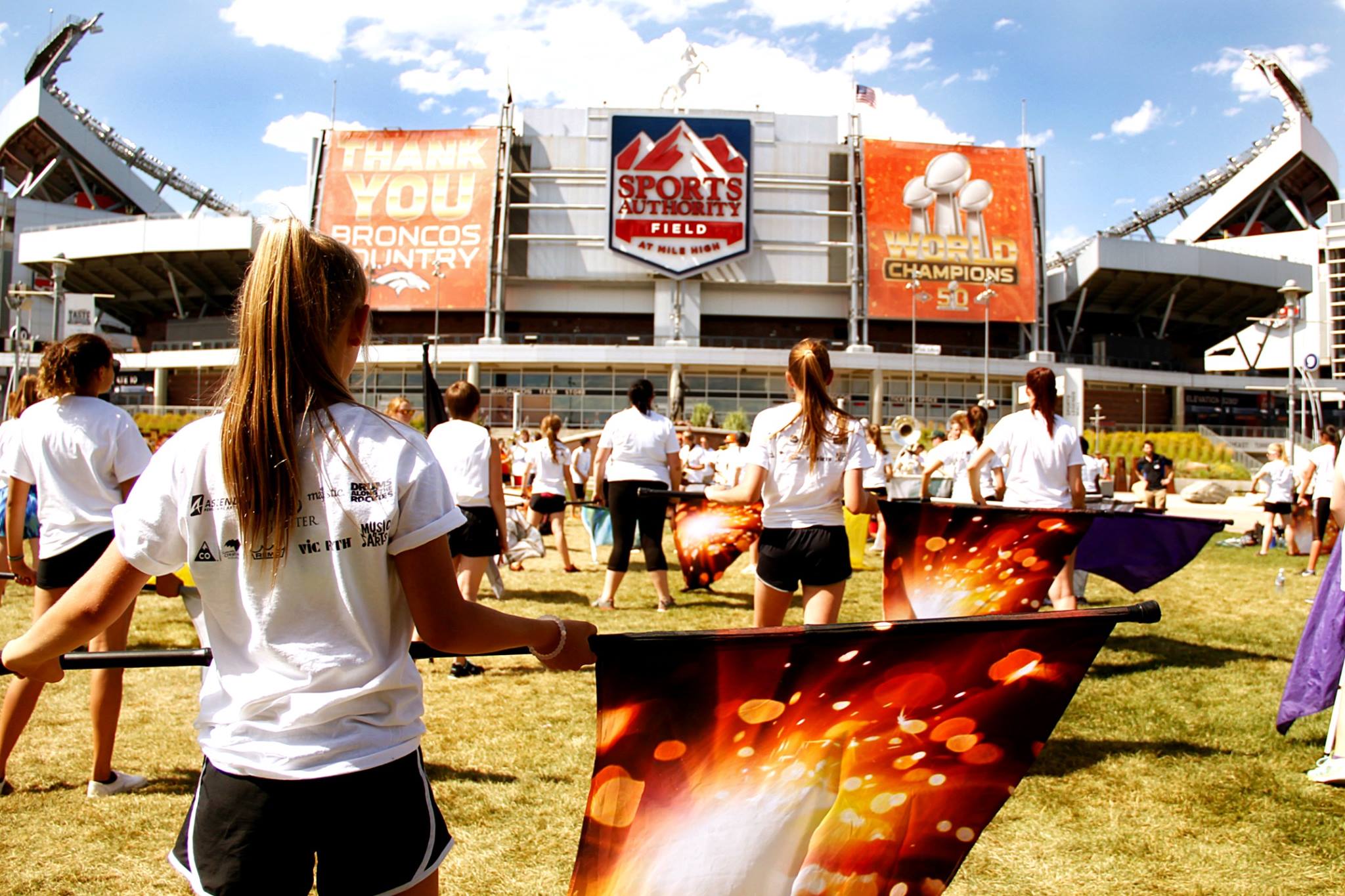 As our 2016 Great Event comes to a close, we are already planning our next one for 2017!  After 24 loyal years of service, our food truck is ready to retire.  It has been patched, taped, practically glued together at the seams over the past few years.  We are in desperate need of a new one so we have kicked off Feed the Knights: Let's Build Food Truck campaign in the efforts of raising enough money to send a new trailer on the road with the drum corps next May.  To learn more please click here.
A special thank you to our wonderful Partners to whom without, we would not be as successful as we are.  Thank you to Jupiter Brass, Mapex Drums, Majestic Percussion supplier of brass and percussion instruments; The Band Hall for custom designing our drum and bugle corps uniforms; REMO, Inc. supplier of drum heads; Vic Firth, Inc. supplier of sticks and mallets; Zildjian supplier of cymbals, sounds, and gongs; Pickett Brass supplier of custom built mouthpieces; Director's Showcase International supplier of shoes, color guard equipment, gloves and band supplies; Treeworks supplier of wind chimes and sound effects; Award & Sign supplier of age-out plaques, member jackets and other recognition; Field & Floor supplier of special digital printing for flags, props, and floors; Heartland Trailways is the official transportation provider for our drum and bugle corps; Stick Tape provides drum stick support; Halftime Magazine highlights the sights, sounds and spirit of the marching arts covering high school, college, drum corps, indoor percussion, winter guard and more; FreyPhotos.com supplier of photography that captures the sights on and off the field; and Colorado Creative Industries provides financial support through a grant for our drum corps and indoor percussion programs.
The 2016 Blue Knights left everything they had on the field for "The Great Event"–an inspiration for us all. Ascend Performing Arts would like to thank all of the Blue Knights members, instructors, admin staff, social media team, volunteers, supporters, donors, alumni, fans and the BK Nation for making us all very proud of everything they have done to let the world know the Blue Knights are as strong as ever and ready to ascend to new heights!