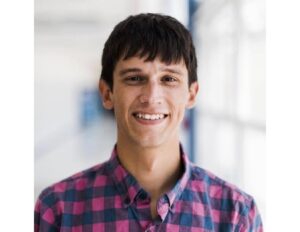 Eric Roundy is an active educator and performer based in Fort Worth, Texas. He currently serves as a percussion specialist and clinician for Boswell High School and Eagle Mountain-Saginaw ISD. Over the last decade Eric has also been heavily involved in the DCI and WGI community working with such groups as Music City Drum & Bugle Corps, the Colts Drum & Bugle Corps, Carolina Crown Drum & Bugle Corps and currently serves as the Front Ensemble Coordinator for Vigilantes Indoor Percussion based out of Fort Worth, Texas.
As an active performer, Eric performed regularly with the live house band for the Smoky Mountain Opry Theater in Pigeon Forge, TN as a featured percussionist. In the realms of the marching arts, Eric has been a member of the Pioneer Drum and Bugle Corps (2008- 2010), Carolina Crown (2011, 2012, 2014), and Music City Mystique (2014-2016). As a soloist, Eric has been named a Finalist for the 2014 Nashville Philharmonic Orchestra Concerto Competition, a Semi-finalist of the 2015 Great Plains International Marimba Competition and placed 1st in the 2016 TNPAS Collegiate Multi-Percussion Competition. In 2014, Eric placed 1st in the American Protégé International Concerto Competition resulting in a solo performance at Carnegie Hall. He also performed regularly with the Bryan Symphony Orchestra and was a member of the 2015 Inaugural Percussion Arts Society All-Star International Percussion Ensemble.
Eric holds a degree in music from Tennessee Tech University, where he studied with Dr. Eric Willie, Dr. Colin Hill, and Dr. Brad Meyer. His other teachers include Brad Martin, Keith Brown, and Betty Smelcer.
Eric is a proud endorser of Innovative Percussion, Inc. and Zildjian Cymbals.