Chief Executive Officer, Ascend Performing Arts
Mark is one of the longest-serving leaders in Drum Corps International today, having been executive director of the Blue Knights Drum & Bugle Corps since 1985. Getting his start as an instructional staff member with the Troopers Drum & Bugle Corps, Mark soon took on the role of Tour Director for the Wyoming-based drum corps. Under the tutelage of DCI Hall of Fame member Jim Jones, he learned the ins and outs of what it takes to successfully operate and get a drum corps down the road every summer.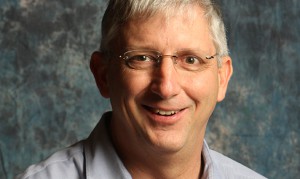 In nearly 30 years on the job with the Blue Knights, Mark has relied on a steadfast can-do, never-give-up attitude to completely transform the Blue Knights organization into a multifaceted performing arts entity. Today, the Blue Knights is just one of multiple ensembles under the umbrella of the Ascend Performing Arts organization. In addition to operating the Blue Knights Drum & Bugle Corps and the Blue Knights Percussion Ensemble programs, Ascend annually supplies performing groups for the NFL's Denver Broncos, including the Broncos Stampede drum line and brass ensemble.
Leading the Blue Knights from 31st place in the 1980s, Mark called on notables like DCI Hall of Fame members George Zingali, Ralph Hardimon and Jay Bocook to staff his corps and bring it to a new level of greatness. By 1991 the Blue Knights found themselves as a DCI World Championship Finalist, and have enjoyed a spot among DCI's "Top 12" nearly every year since.
In addition to shaping the course of the Blue Knights, Mark also has played an integral role in the ongoing development and successes of Drum Corps International as a collective. He served as Chairman of the DCI Board of the Directors in 1994 and again from 2008 to 2013. Mark was honored as the inaugural recipient of the "George Bonfiglio Chairman's Award" at the 2012 DCI World Championships, which is given to an individual each year who demonstrates extraordinary leadership and service on behalf of DCI and its performing drum corps.