Support BKPE through Scott's Challenge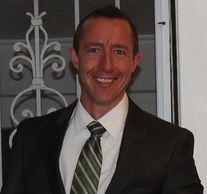 I am asking for help to support the Percussion Ensemble for Colorado Gives Day. Since I'm not willing to ask without putting some skin in the game, here is my challenge: For Colorado Gives Day, if the donations to the Blue Knights Percussion Ensemble reach or exceed $2,000 by 11:00 PM on Colorado Gives Day, I'll personally donate $2,000.
Why do I give? I give because the Blue Knights Percussion Ensemble gave me:
– Confidence
– Grit
– Determination
– Tolerance
– The ability to take criticism
– An understanding of teamwork
– A place where I was judged by my contribution to the task, and nothing else
– An opportunity to become comfortable performing in front of 500, or 1,000, or 5,000 people
– Random knowledge, such as the fact that Dayton, OH has more gymnasiums per capita than almost anywhere else on the planet, or the fact that the soundboard should always be turned on before the amplifier.
– A thousand inside jokes
– A million silly stories
– Lifelong friends
– Some of the best memories of my life
I give because of what was given to me and because I want to enable BKPE to continue changing lives. Will you help me?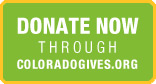 ---