Do you want to know how you can support Ascend Performing Arts and celebrate special occasions all at the same time? Create a fundraiser on Facebook through some easy steps!
Step 1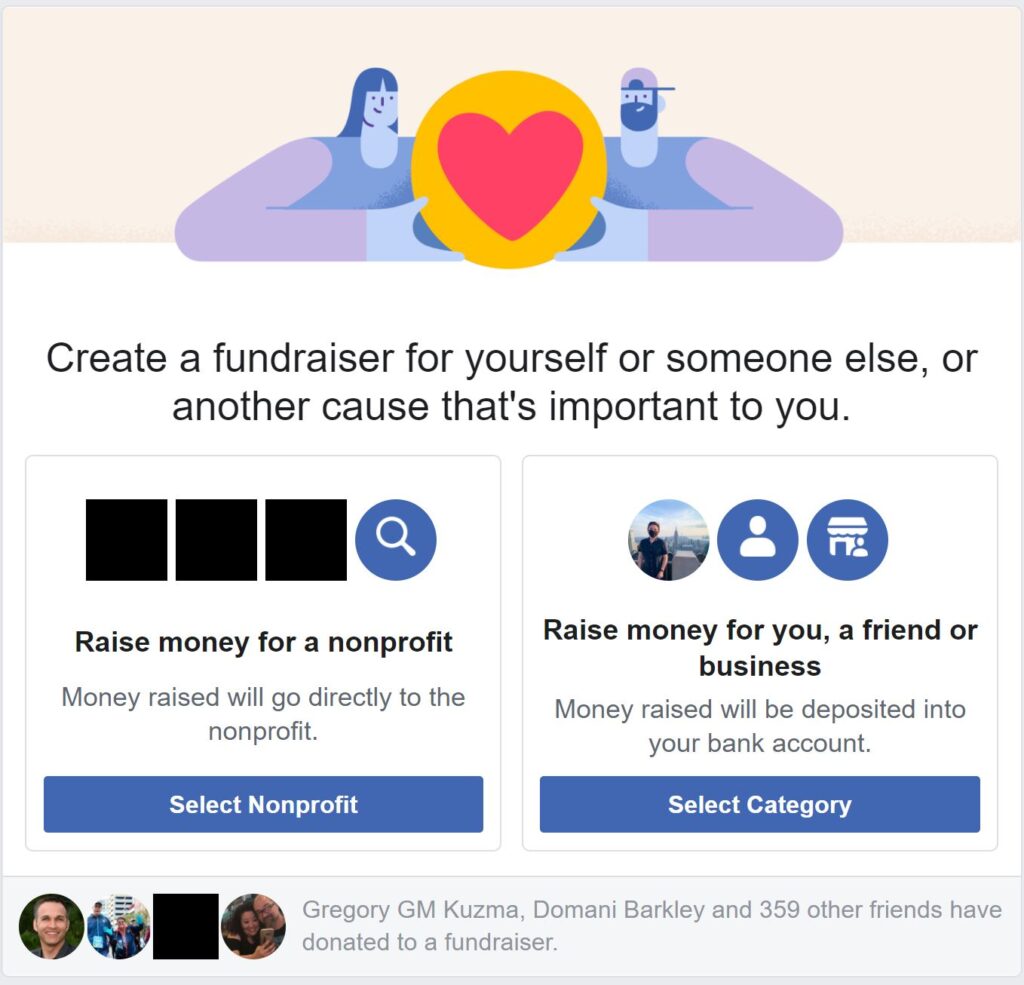 1. From a Desktop go to facebook.com/fundraisers/, Click the grey Raise Money for a Nonprofit Organization button.
2. From your Page, click the Fundraisers tab from the left menu. Create a fundraiser by clicking the +Raise Money OR click Create Fundraiser from the […] dropdown on Page under cover photo
Step 2
Select Nonprofit when asked Who are you raising money for?

Step 3:
Click the dropdown prompt under Who is organizing the fundraiser?
Add a fundraising goal, currency and timing then hit Next.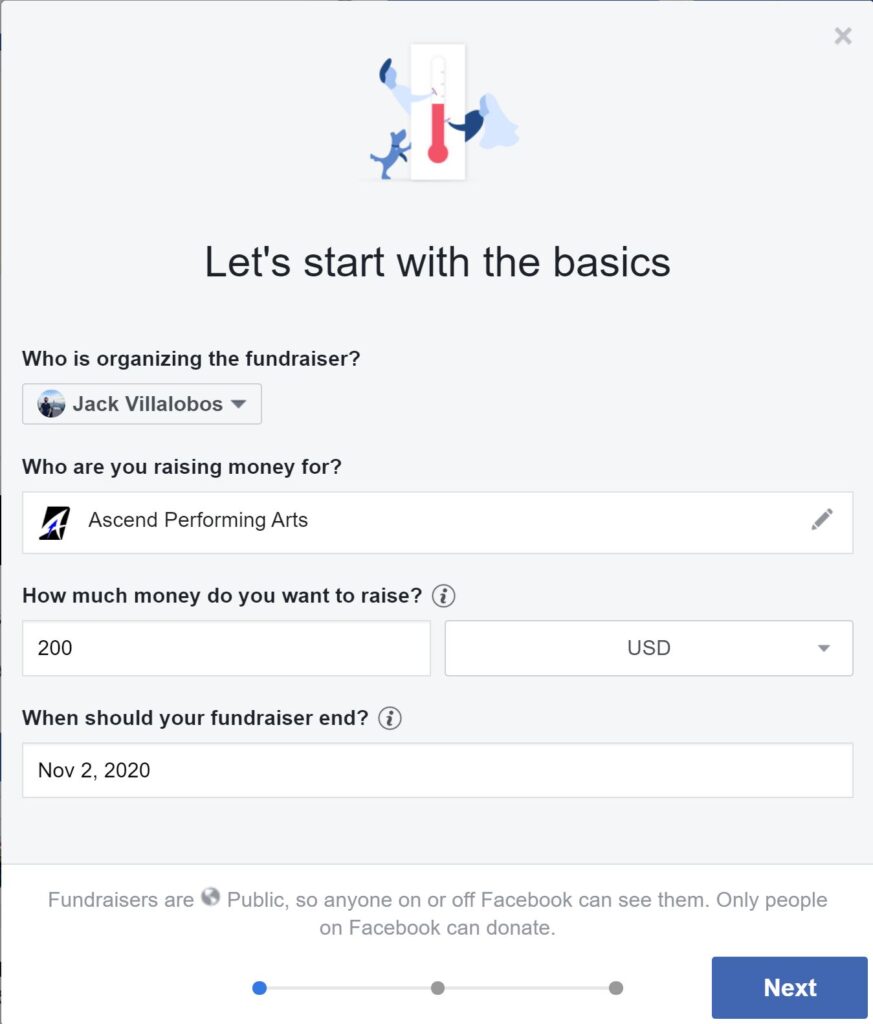 Step 4:
Fill in the title and description of your fundraiser, and hit Next.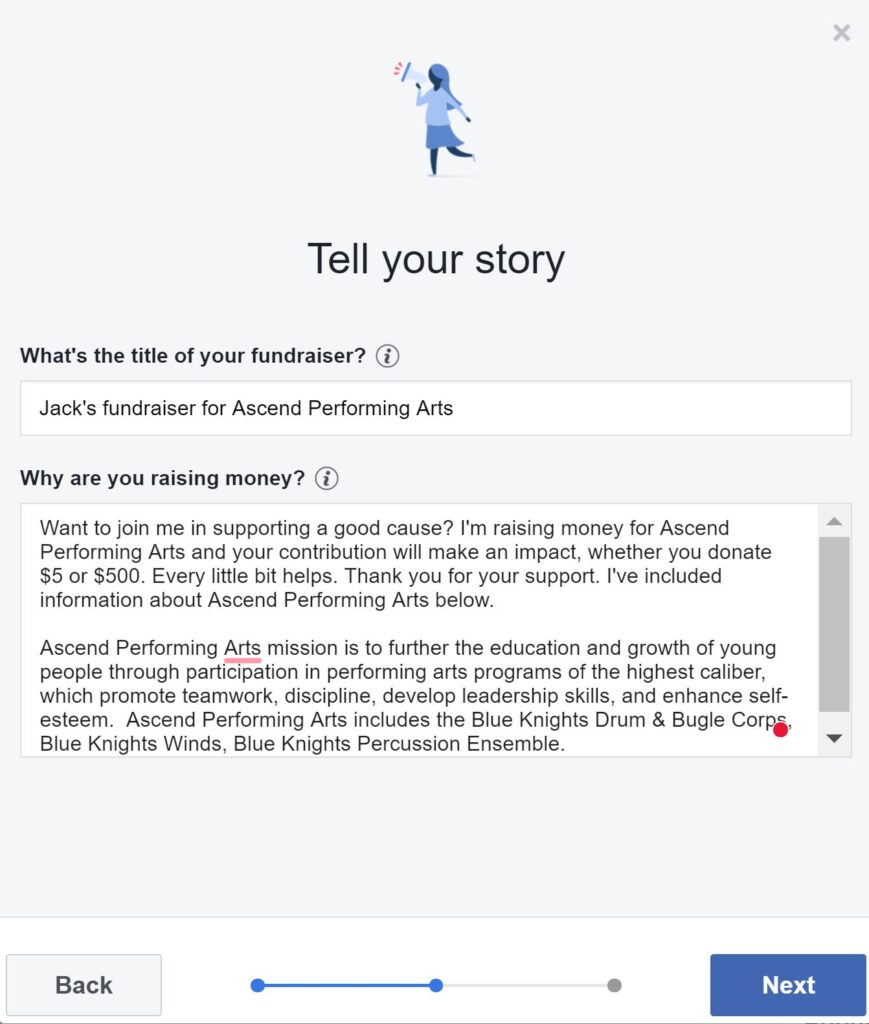 Step 5:
Pick a cover photo. Then hit Create, and your fundraiser will be live to the public.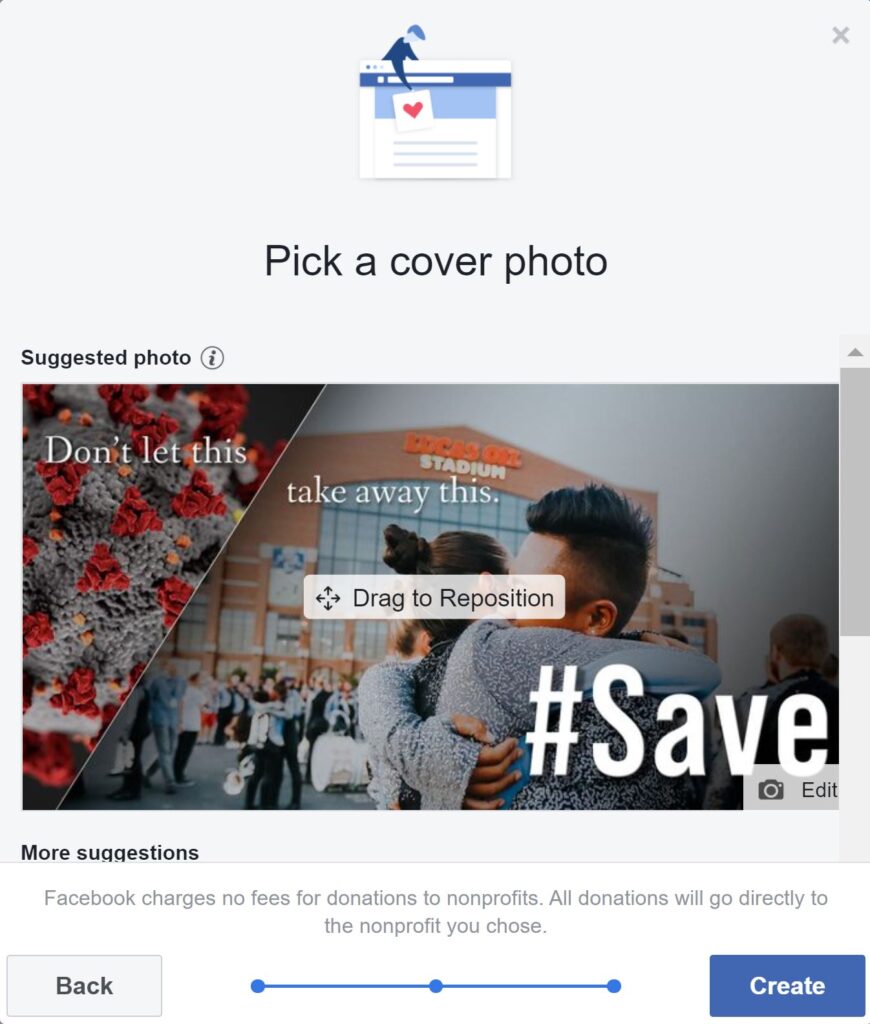 "Facebook's Official Fundraiser Guide"