Thank You to Our Volunteers and Sponsors From This Fall

DENVER, CO – Since the beginning of this fiscal year (October 1, 2014) we've had 122 individuals provide 2,078.5 hours of volunteer service.  That is outstanding!  These people have helped with various events like our out-of-state BKXperience Camps, our Denver BKXperience and call-back camps, Friendship Cup Competition, Bingo, various work days at the Corps Hall, and BKPE Support.  When you see any of these folks, please take a minute to give them a warm thank you.  We thank all of you that have volunteered so far and we give advance thanks to those that will be volunteering with us at some point during the year.  You truly make this all possible!
Thank You Volunteers!
Adam Nelson

Adrian Magana

Allie Lindstrom

Anthony Antonelli

Antonio D'Lallo

Ben Lucero

Beth Morgenroth

Bill Goddard

Bill Smith

Bob Mayhew

Carla Clark

Carolyn Nelson

Christopher Stewart

Cissy Matthews

Connor Maes

Crystal Cooper

Daniel Brindzik

Danielle Hagerty

Darla Woods

Darrell Griffin

Deb Giberson

Deb Griffin

Deb Lucero

Del Owens

Dennis Richard

Devon Wilson

Diana McKinney

Dick Yadon

Dorie Lemieux

Doug Harris

Doug Kelley

Elizabeth Robinson

Emma Brown

Ernest D'Ambrosio

Ethan Goddard

Gail Hike

Genine Kelly-Stewart

George Lindstrom

Grayce Wilson

Greg Andersen

Holly Perry

Ian Maxwell

Jack Bevins

Jack Johnson

Jane Roller

Jared Gerard

Jason Shin

Jean Williams

Jeff Elder

Jenifer Brown

Jennifer Florea

Jo Skelton

Joe Ratterman

John Lawrence

John Strang

John Welchel

Jose Flores

Kathleen Wiederkehr

Kathleen Wilhite

Kea'Anee Morgan

Keith Anderson

Keith Huffman

Kendra Welchel

Kenneth Spatz

Keri Boyd

Kevin Boyd

Kevin Cook

Kim Lake

Kima Allbee

Lana Maes

Leigh Huseman

Leonard Robinson

Linda Jensen

Luke Story

Marc Celia

Marc Choquette

Marcus Barstow

Marian Acevedo

Mark Cooper

Marsha Thinnes

Martha D'Ambrosio

Matt Smithey

Melissa Warner

Michael Nikishin

Michael Rivera

Monique Mogilka

Neil Corvino

Nicholas D'Ambrosio

Nichole Ransom

Nicky Kroge

Nicolai Nielsen

Noah Coe

Nora Somer

Pamela Pulins

Pat Salwerowicz

Paula Pruitt

Penni Royston

Phyllis Ratterman

Rhea Witchy

Rhoda Story

RJ Dake

Robert Clark

Robert Mac Tavish

Rosie Dugan

Samuel Anderson

Sandy Ferry

Sarah Potter

Silmar Vinado

Stephen Bates

Tammy Hobson

Teri Connolly

Terrie Ford

Thelma Fung

Theresa Damon

Tim Gipe

Tom Greiss

Tom Morgan

Tom Smalley

Tonya Coe

Valerie Jargon

Victor Fung

Zach Sherman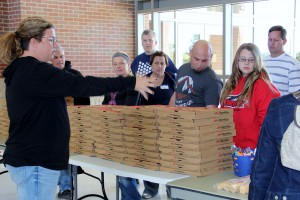 Personal Food Donations:
Several parents and community members provided many desserts and ingredients for our Denver camps so far.  Things like Brownies, Cookies, Donuts, Cakes, Celery, Onions, Tomatoes, Cheese, Cucumbers, Rolls, Fruit, Peppers, and lots more.  Some even took the time to chop them in advance for us.
Our gratitude for these donations goes to (in no particular order):
Ann Huffman
Cissy Mathews

Darla Woods

Deb Griffin

Del Owens

Devon and Grayce Wilson

Domani Barkley

Jack Johnson

Kelli Kolar

Kima Allbee

Marsha Thinnes

Martha D'Ambrosio

Nicky Kroge

Pamela Pulins

Penni Royston

Rhoda Story

Sandy Ferry

Thelma Fung
Corporate Food Donations:
We thank the following companies for their support by providing donations for our organization and camps.  Please consider visiting and supporting their establishments.
Sprouts Farmers Market
Colorado Springs, CO (map)
Provided Lettuce, Salad Mixes, Apples, Bananas, strawberries, tangelos, black grapes, avocados, tomatoes, cheese, rice cakes, and cereal for our November, December, and January camps.
Sprouts Farmers Market
Thornton, CO (map)
Provided bananas and apples for the January camp.
Texas Roadhouse
Colorado Springs, CO (map)
Provided rolls, honey butter and  tossed salad, ranch dressing for November and January Camps
New York Bagel
Ernie Gregory, Owner
Lakewood, CO (map)
Provided Bagels for November, December and January Camps
Krispy Kreme
Thornton, CO (map)
Provided doughnuts for November and December camps.
Noodles & Company
Thornton, CO (map)
Provided Rice Krispies treats for January Camp
King Soopers
Denver, CO (map)
Thank you to Domani  Barkley, Rhoda Story and Martha D'Ambrosio for obtaining these donations!  Any donations help the Food Budget, so if you are willing to assist with solicitations, please contact Thelma Fung  at thelma.fung@ascendperformingarts.org.