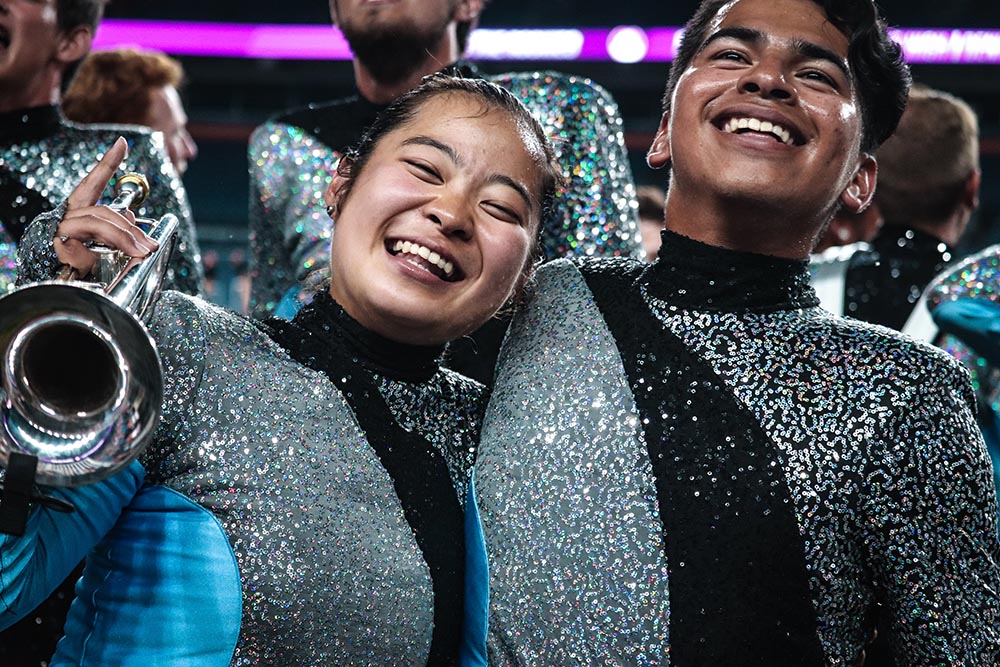 Thank you for your support for the 2021 season! Now we need your continued help for the 2022 season.
We reflect on the difficult times we've weathered together over the past two years. Despite these challenges, we are strong and remain committed to:
Challenge young adults to achieve success in the performing arts.
Encourage young adults to gain maturity through performing arts activities
Support Ascend Performing Arts to help young people discover an experience through music today that helps them be better teachers, scientists, and leaders for our country tomorrow!
Now more than ever we need music and arts in our communities for the healing impact they have on our lives. Please help support Ascend Performing Arts and all its educational music programs as we offer opportunities for young adults in the marching arts, opportunities that give them a sense of normalcy and purpose.
Your donation on Colorado Gives Day will help us achieve our goals!
Or preschedule your donation today!
We're asking you to join us for Colorado Gives Day to make a difference in the live of our young adults.
For 24 hours, Colorado comes together to raise funds for local nonprofits and we're excited to be a part of the day!
Please consider making a tax-deductible gift to Ascend Performing Arts and it will count toward earning us a part of the $1.6 Million Colorado Gives Day Incentive Fund!
All participating Colorado Gives Day nonprofits earn a percentage of the fund, so the more we make, we get more of the incentive fund.
Why choose to give Through ColoradoGives.org?
Make your Donation go Further
Colorado Gives Day is the largest online giving event in Colorado, and is being held on Tuesday December 7, 2021. Donations made on Colorado Gives Day benefit non-profits more because they are boosted by the $1 Million Incentive Fund. The more money Ascend raises on Colorado Gives Day, the larger share of the Incentive Fund we receive.
You can schedule your Colorado Gives Day donation as early as November 1. 
Stay up-to-date with Ascend News by subscribing to our newsletter:
As an Ascend Sustaining Member, your financial support, given monthly, can sustain Ascend Performing Arts' mission of Elevating Life Performance in all four of our mission areas: Education, Ensembles, Events, and Entertainment.
Why consider joining as an Ascend Sustaining Member?