Partners
Ascend Performing Arts would like to thank the following Partners for their contributions and support to the Blue Knights programs and our show events. Businesses that directly support the Blue Knights are recognized as Corporate Sponsors. The following are Corporate Sponsors of Ascend Performing Arts. Want to become a Partner? Click here!

---
---
---
---
---

Pageantry Innovations is a producer of props, pit carts, and more that supports our drum and bugle corps and percussion ensemble
Pageantry Innovations understand the frustration with time limits, set-ups and tear-downs, and the line judges that forget to say, "Go." They have taken an idea, run with a concept, and stressed about making it a reality. From frames and ramps to custom pieces of art, bring Pageantry Innovations your concept and they will help take you and your group to the championships.
---
---
---
---
---
---
---
---
---
---
Organizations or individuals who donate (cash or "in-kind") to Ascend Performing Arts are Sponsors. The following partners are Sponsors of Ascend Performing Arts.  Learn how you can become a Sponsor here!
---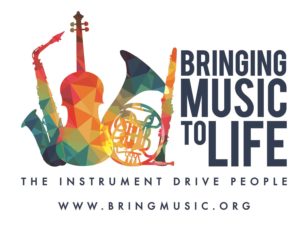 Brining Music to Life collects donated musical instruments, repairs them and then awards those instruments to deserving schools throughout Colorado.
Bringing Music to Life enriches the lives of Colorado children and their communities by collecting, repairing and distributing donated musical instruments to schools and music programs, providing children who otherwise might not have the opportunity with the benefits that come from learning to play.
http://www.bringingmusictolife.org/
---
---