Current Volunteer Requests
Hello Prospective Volunteer!  
Contact Keith at Volunteer@AscendPerformingArts.org if the following opportunities aren't quite what you're hoping to get involved with or if you have any questions. We'll love to have your support!
FIRST TIME VOLUNTEER?  Please make sure you visit our Start Here Page then return here to view needs AND to sign up for shifts.
Opportunities listed on this page are mostly (but not always) for our BKX Denver Camp Needs.  Just scroll down and find the job of choice.  Shifts are typically 3 to 5 hours.  Use the "Sign Up" button will show you where we still need help.  MOSTLY we need food/meal prep help. (hint: you get to eat what you help cook).
---
February Camp Volunteers
THANK YOU! for lending us your support!  It's very much appreciated!
CAMP LOCATION: Englewood High School at 3800 S Logan St, Englewood, CO 80113 (MAP).  Access door location(s) will be posted when that becomes known.
NOTE: ANY PARENT OR VOLUNTEER WISHING TO HOUSE WITH US – Please contact Keith ASAP at Volunteer@AscendPerformingArts.org.  We must run -AND COMPLETE- a background check before you arrive (allow 5 days).  See THIS LINK for more details.  We permit you to stay but you must signup and actively volunteer PLUS complete the background screening.  We spend about $20 to process your request and will invest that in you so we ask that you please follow through on your commitment.  It's good for 2-years.
DRIVERS: Shuttle drivers will also need to have a background check completed as well as submit their driver's license and driving history.  See THIS LINK for more details on the background check.
FOOD DONATIONS:

Janet (our head cook) puts together a list of food items that could be donated for each camp to supplement her menus. 
She shops for anything not donated the day before camp so please before Thursday morning of camp if you intend to help 
with any of these requests.

Food donation needs and signup link -> To Be Posted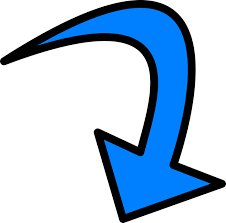 For this camp's Volunteer needs and signups, see the list below.  Food Service and Shuttle Drivers are usually the most critical needs.  Look for shifts with the blue "sign up" button.
(You will not see the confirmed/available counts update until after a browser refresh)