Ascend Performing Arts/Blue Knights At 2015 TMEA Convention

SAN ANTONIO, TX – The 2015 Texas Music Educators Association Clinic and Conference, is being held February 11-14, 2015, in San Antonio, TX at the Henry B. Gonzalez Convention Center on 200 E. Market Street.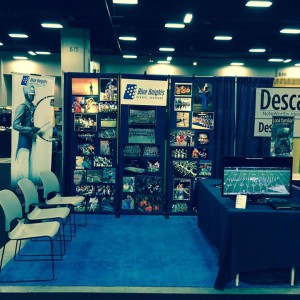 Ascend Performing Arts/Blue Knights will have a booth in the exhibit hall all three days that will see over 26,000 attendees that includes music educators of kindergarten through college levels, college student members, high school students planning careers in music education, performers, exhibitors, family members, and other visitors.  TMEA hosts over 300 workshops for band, orchestra, vocal, elementary, and college educators and students, the National TI:ME Music Technology Conference, including a pre-conference, concentrating on technology for music educators, more than 100 performances by the state's finest musicians, including 14 TMEA All-State ensembles and exhibit halls with over 1,000 booths by more than 500 companies representing all facets of the music industry.
Exhibit hall hours are Thursday, February 12th—9:00 a.m.–5:00 p.m.,  Friday, February 13—9:00 a.m.–5:00 p.m., Saturday, February 14—9:00 a.m.–2:00 p.m.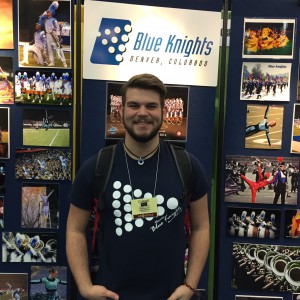 Future music educators can begin connecting with other music educators and attend clinics designed to help them in their education and preparation for the profession. The best musicians in our state perform throughout the four days, and our auditioned All-State ensembles bring our incredible event to a memorable close with their Saturday concerts.
The conference event is a great opportunity to friends and alumni to reunite as Texas music professionals in this annual event. We invite anyone who is attending the event to come by the Ascend Performing Arts/Blue Knights booth in the exhibit hall and say hello!
Also, for all Blue Knights Alums, we will be taking a group picture at the booth on Friday at 12:15pm. Spread the word! The Blue Knights booth is #433, located in the West Exhibit Hall at the TMEA Expo.
∴ Visit the TMEA website here for more: http://www.tmea.org/conventions/2015