Blue Knights Announce Partnership with Pickett Brass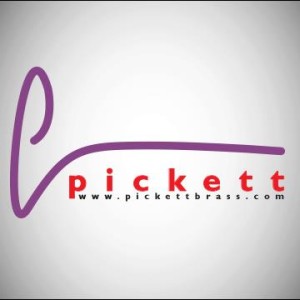 DENVER, CO – As a leader in the marching arts, the Blue Knights Drum and Bugle Corps is pleased to announce a new partnership with Pickett Brass mouthpiece company out of Lexington, Kentucky. Founded by Peter Pickett in 1999, Pickett Brass specializes in developing custom mouthpieces for all brass instruments using state of the art equipment and techniques in producing world class mouthpieces. The Blue Knights brass staff has been working closely with Pickett Brass engineers in developing new, custom-built mouthpieces for the Blue Knights horn line in the future. A custom set of Pickett Brass mouthpieces recently arrived in Denver during the Blue Knights all-days training camp to test out for the 2015 Drum Corps International summer national tour.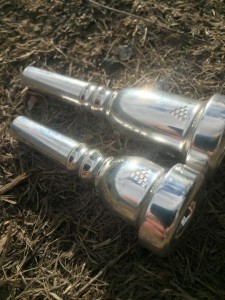 "We are pleased to announce Pickett Brass as a new supplier and partner to our organization," said Mark Arnold, Executive Director of the Blue Knights Drum & Bugle Corps. "The custom mouthpiece prototypes have produced outstanding quality and sound.  We welcome Pickett Brass to our family of Sponsor Partners."
Pickett Brass applies years of playing and manufacturing experience with top professional names in trumpet playing to produce one-of-a-kind mouthpieces that are second to none in quality and design. All mouthpieces are designed and manufactured in-house ensuring superior and unsurpassed quality. Every mouthpiece, whether trumpet, cornet, flugelhorn, or french horn is hand inspected for defects and polished with the utmost care to maintain the precision dimensions and tolerances.
"Peter's willingness to work with the Blue Knights on mouthpieces specific to our purpose has been first class," said Brad Toth, Brass Caption Head of the Blue Knights Drum & Bugle Corps.  "The mouthpieces have a clarity and sparkle that we love and hold up under the stress of outdoor volumes."
Learn more about Pickett Brass at http://www.PickettBrass.com.
---
About the Blue Knights Drum & Bugle Corps
Since 1958, the Blue Knights Drum & Bugle Corps has established itself as one of the elite groups of its kind in the world. A perennial Drum Corps International finalist, the Blue Knights are renowned in the activity for excellence in symphonic music, intricate visual choreography, and an unwavering commitment to innovation. Learn more here.