DENVER, CO – Ascend Performing Arts and Blue Knights are dedicated to providing a healthy and safe environment for its members, family, and staff. The Blue Knights ensembles (Blue Knights Drum & Bugle Corps, Blue Knights Percussion Ensemble, and Blue Knights Winds), as well as Winter Guard International (WGI) and Drum Corps International (DCI), are committed to keeping our members and staff informed.
Since the beginning of the 2022 season, the Blue Knights Drum & Bugle Corps has followed the U.S. Centers for Disease Control guidelines and the Marching Arts Safety & Health Tour Restart Task Force recommendations.
UPDATE: To ensure the health & safety of our Blue Knights, the following COVID-19 protocols are now in effect…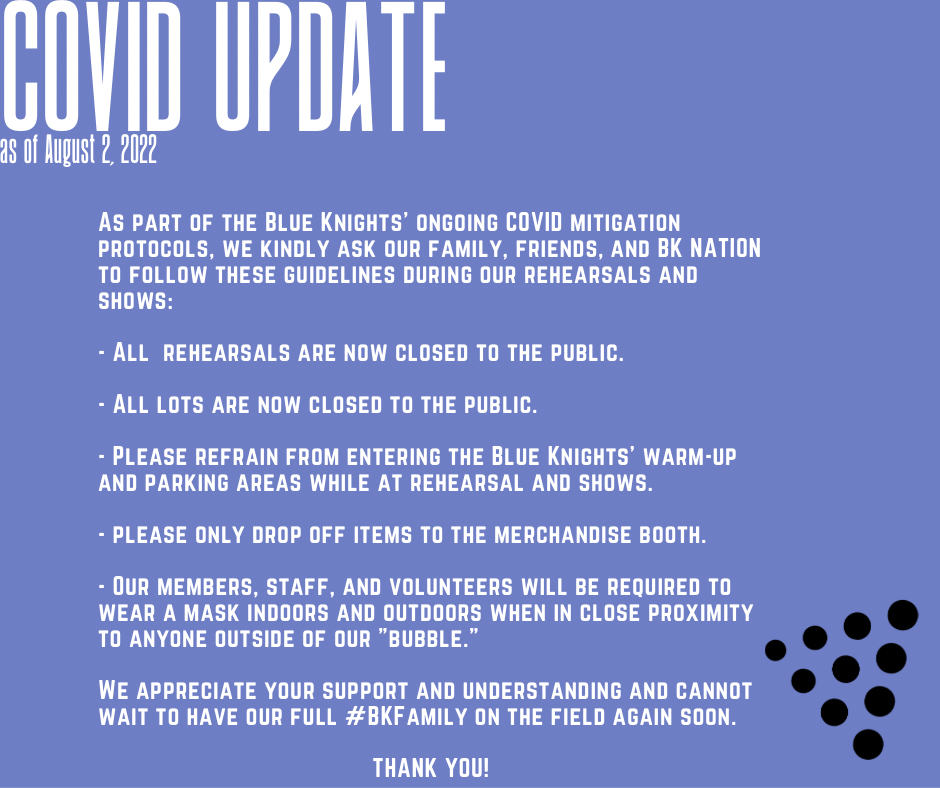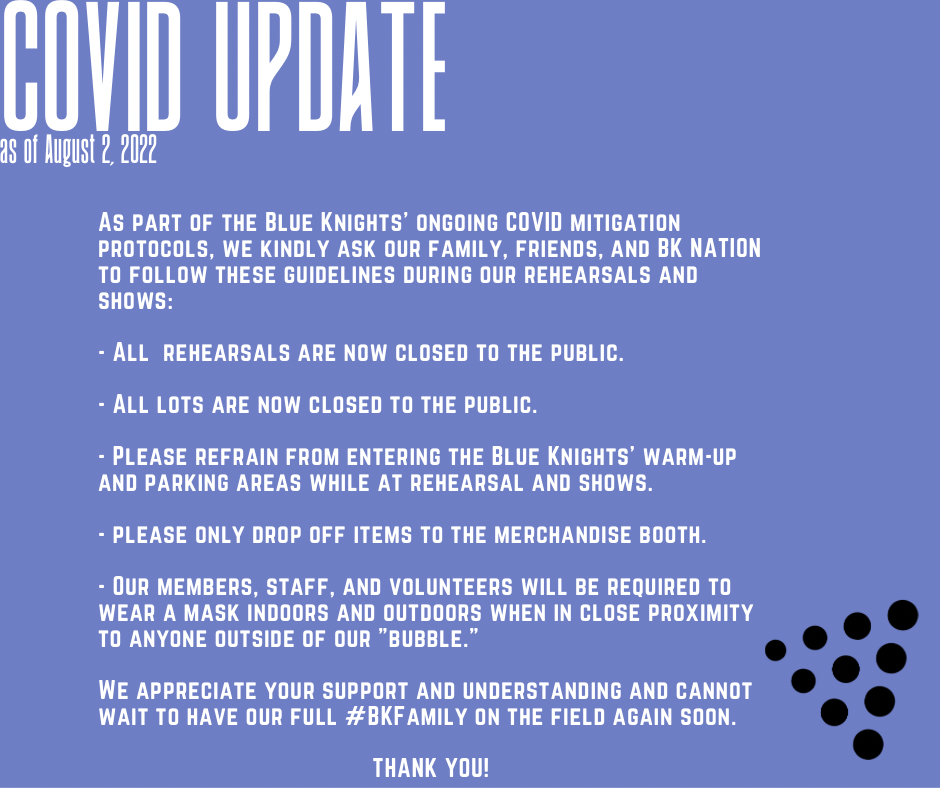 Note: Volunteers may still come on tour pending COVID approval. Please contact [email protected] if you have questions about volunteering!